Senior CRM Specialist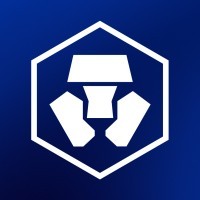 Crypto.com
Singapore
Posted on Monday, October 30, 2023
Crypto.com
is seeking a Senior CRM Specialist to support the execution of cross-channel communications for our up-and-coming e-commerce platform. Key functions will include driving platform retention, engagement, and usage metrics, via channels including but not limited to push notifications, email, and in-browser messages. The new Senior CRM Specialist will join a growing team of professionals driving engagement at
Crypto.com
, and work closely with in-house marketing, product, and creative teams. The new Senior CRM Specialist must demonstrate a strong understanding of our product, identify and address consumer touchpoints and pain points in well-researched manners, and craft messages and campaigns to engage both cryptocurrency enthusiasts and newbies.
Responsibilities
Propose, design, and launch CRM campaigns and workflows in collaboration with Product, User Acquisition, Marketing, and Tech teams
Map user journeys and optimize campaigns for funnel conversion
Drive platform retention, loyalty, engagement, and usage metrics for the Crypto.com products and services (e.g. DAU/MAU, purchases)
Support analysis and enhancement of CRM campaigns
Execute A/B tests and own analysis of results to ensure maximum impact and effectiveness
Devise ways to improve the usage of the CRM platform by automatic basic, everyday tasks
Pulling reports from the CRM platform into data visualization tools
Meeting with other stakeholders and teams to analyze industry trends and tailor CRM campaigns to meet business objectives
Assess and plan data points to integrate with CRM platform
Requirements
BA/BS degree in Marketing, Business Administration, Mathematics, Statistics, Information System, Computer Science, Business Analytics, Data Science or relevant field
Minimum of 4 years experience in e-commerce business
Expertise and proven experience in CRM software (e.g. Braze, Hubspot, Salesforce, Marketo)
Ability to integrate CRM platform with internal data visualization platforms and customer data platforms (CDPs)
Strong experience with Google Analytics and Google Tag Manager, including analytics, tag implementation, conversion tracking
Excellent skills in MS Office suite of programmes
Excellent command of English, both written and verbally
Proficiency in building email templates via HTML Proficiency in SQL or Python and other programming languages
Experience in copywriting and/or design Strong understanding of cryptocurrency/blockchain industries including non-fungible tokens
A strong eye for detail and precision
Self-directed learning attitude and strong sense of ownership
Quick-thinking to respond to ever-changing and volatile market conditions
#Hybrid
#LI-MK1
Life @ Crypto.com
Empowered to think big. Try new opportunities while working with a talented, ambitious and supportive team.
Transformational and proactive working environment. Empower employees to find thoughtful and innovative solutions.
Growth from within. We help to develop new skill-sets that would impact the shaping of your personal and professional growth.
Work Culture. Our colleagues are some of the best in the industry; we are all here to help and support one another.
One cohesive team. Engage stakeholders to achieve our ultimate goal - Cryptocurrency in every wallet.
Are you ready to kickstart your future with us?
Benefits
Competitive salary
Attractive annual leave entitlement including: birthday, work anniversary
Aspire career alternatives through us. Our internal mobility program can offer employees a diverse scope.
Work Perks:
crypto.com
visa card provided upon joining
Our
Crypto.com
benefits packages vary depending on region requirements, you can learn more from our talent acquisition team.
Founded in 2016,
Crypto.com
serves more than 80 million customers and is the world's fastest growing global cryptocurrency platform. Our vision is simple: Cryptocurrency in Every Wallet™. Built on a foundation of security, privacy, and compliance,
Crypto.com
is committed to accelerating the adoption of cryptocurrency through innovation and empowering the next generation of builders, creators, and entrepreneurs to develop a fairer and more equitable digital ecosystem.
Crypto.com
is an equal opportunities employer and we are committed to creating an environment where opportunities are presented to everyone in a fair and transparent way.
Crypto.com
values diversity and inclusion, seeking candidates with a variety of backgrounds, perspectives, and skills that complement and strengthen our team.
Personal data provided by applicants will be used for recruitment purposes only.