Employment Counsel - EU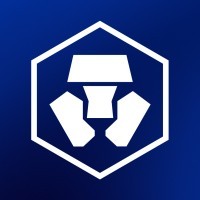 Crypto.com
Legal
Sofia, Bulgaria
Posted on Saturday, November 18, 2023
The Legal team provides legal and regulatory advice to ensure that all CDC products and services are compliant per local regulations while also meeting the needs of CDC customers. The team interfaces externally with regulators and service providers to safeguard CDC from legal liabilities. Focus areas include Commercial and Regulatory/ Product.
Responsibilities
You will be part of the Crypto.com corporate legal team handling global employment matters (contentious and non-contentious) with a focus on Europe (including the United Kingdom)
Drafting, reviewing, and updating employment agreements, incentive agreements and other legal documentation
Work with external counsels to ensure our employment arrangements comply with local labour laws in jurisdictions where we operate
Coordinate with internal or external tax advisors to provide employment-related tax advises
Advising on issues such as compensation, incentives, share schemes, regulatory changes, discipline and exitsYou may be expected to assist on other corporate legal matters from time to time, including intellectual properties, general procurement, and data protection, if needed, but you are not expected to be an expert in these areas
Requirements
Qualified/licensed lawyer with at least 3 years of experience in legal employment work handling non-contentious and contentious employment issues in a major law firm, large multi-national corporation or equivalent
Excellent English verbal and written communication skills
Ideally experience of handling international labour and employment issues
Strong organisational/project management skills, ability to handle high volume and balance competing demands
Ability to develop and maintain relationships with stakeholders
Willingness to accommodate calls and meetings with different time zones when required
Able to identify problems, issues and able to propose solutions
#Hybrid
#LI-MK1
Empowered to think big. Try new opportunities while working with a talented, ambitious and supportive team.
Transformational and proactive working environment. Elevate employees to find thoughtful and innovative solutions.
Growth from within. We help to develop new skill-sets that would impact the shaping of your personal and professional growth.
Work Culture. Our colleagues are some of the best in the industry; we are all here to help and support one another.
One cohesive team. Engage stakeholders to achieve our ultimate goal - Cryptocurrency in every wallet.
Are you ready to kickstart your future with us?
Benefits
Medical insurance package with extended coverage to dependents
Attractive annual leave entitlement including: birthday, work anniversary
Work Flexibility Adoption. Flexi-work hour and hybrid or remote set-up
Aspire career alternatives through us. Our internal mobility program can offer employees a diverse scope.
Work Perks:
crypto.com
visa card provided upon joining
Our
Crypto.com
benefits packages vary depending on region requirements, you can learn more from our talent acquisition team.
Founded in 2016,
Crypto.com
serves more than 80 million customers and is the world's fastest growing global cryptocurrency platform. Our vision is simple: Cryptocurrency in Every Wallet™. Built on a foundation of security, privacy, and compliance,
Crypto.com
is committed to accelerating the adoption of cryptocurrency through innovation and empowering the next generation of builders, creators, and entrepreneurs to develop a fairer and more equitable digital ecosystem.
Crypto.com
is an equal opportunities employer and we are committed to creating an environment where opportunities are presented to everyone in a fair and transparent way.
Crypto.com
values diversity and inclusion, seeking candidates with a variety of backgrounds, perspectives, and skills that complement and strengthen our team.
Personal data provided by applicants will be used for recruitment purposes only.
Please note that only shortlisted candidates will be contacted.