Director, Trader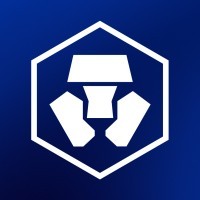 Crypto.com
Miami, FL, USA
Posted on Tuesday, November 21, 2023
The Quant Trading team is responsible for executing trades and managing risks associated with derivative products, such as options, futures, and swaps. The team develops and implement trading strategies to support the quantitative trading team in making informed decisions in fast-paced and complex trading environments.
Director, Trader
Miami, Florida
Ref Job# HYDT1
Trading – Quant Front Office / Full Time / Remote
Job Description:
Conduct research, pricing, execution, and hedging to facilitate Market Making by utilizing Alpha Signals and Machine Learning methodologies. Expand automated trading business to new trading products and venues, and calibrate and fine tune the performance. Design and implement trading strategies and high-frequency commercial algorithms that leverage technology to efficiently execute trades at minimum transactional costs. Perform market research and analysis, reporting, profit and loss calculations, and analyze risk exposure. Conduct post trade analysis of trading strategies and algorithmic performance. Work with trading developers to improve pricing, execution, and booking logic. Monitor performance and risk and adjust strategies accordingly. Position may include additional duties that utilize the required skills. Telecommuting/remote work permitted up to 100% from any location within the U.S.
Job Requirements:
Requires a Master's or foreign equivalent degree in Finance, Mathematics, Economics, or a related field, and two years of experience in: implementing trading strategies that leverage technology to efficiently execute trades at minimum transactional costs, utilizing tools and technologies, including Python, C++, R, and SQL; performing real-time trading operation and improving PnL while controlling risk exposure within the trading framework; applying mathematical and quantitative metrics, including Alpha Signals, to research, analyze, and evaluate financial markets; and analyzing and enhancing post-trade execution metrics and automating reports, utilizing Aladdin, VBAs, and Tableau, to drive cost reduction efforts by making changes to execution strategies. Telecommuting/remote work permitted up to 100% from any location within the U.S.
Empowered to think big. Try new opportunities while working with a talented, ambitious and supportive team.
Transformational and proactive working environment. Elevate employees to find thoughtful and innovative solutions.
Growth from within. We help to develop new skill-sets that would impact the shaping of your personal and professional growth.
Work Culture. Our colleagues are some of the best in the industry; we are all here to help and support one another.
One cohesive team. Engage stakeholders to achieve our ultimate goal - Cryptocurrency in every wallet.
Are you ready to kickstart your future with us?
Benefits
Medical insurance package with extended coverage to dependents
Attractive annual leave entitlement including: birthday, work anniversary
Work Flexibility Adoption. Flexi-work hour and hybrid or remote set-up
Aspire career alternatives through us. Our internal mobility program can offer employees a diverse scope.
Work Perks:
crypto.com
visa card provided upon joining
Our
Crypto.com
benefits packages vary depending on region requirements, you can learn more from our talent acquisition team.
Founded in 2016,
Crypto.com
serves more than 80 million customers and is the world's fastest growing global cryptocurrency platform. Our vision is simple: Cryptocurrency in Every Wallet™. Built on a foundation of security, privacy, and compliance,
Crypto.com
is committed to accelerating the adoption of cryptocurrency through innovation and empowering the next generation of builders, creators, and entrepreneurs to develop a fairer and more equitable digital ecosystem.
Crypto.com
is an equal opportunities employer and we are committed to creating an environment where opportunities are presented to everyone in a fair and transparent way.
Crypto.com
values diversity and inclusion, seeking candidates with a variety of backgrounds, perspectives, and skills that complement and strengthen our team.
Personal data provided by applicants will be used for recruitment purposes only.
Please note that only shortlisted candidates will be contacted.