Partner Manager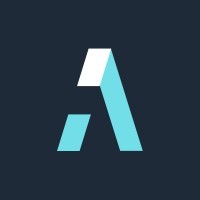 Digital Asset
Sales & Business Development
London, UK
Posted on Friday, April 14, 2023
About Digital Asset
Digital Asset helps companies of all sizes and across industries get distributed applications to market faster, and stay there longer. At the core of our service offering is DAML (daml.com), the open source and platform-independent smart contract framework that enables developers to write an application once and deploy it anywhere. Today, we work with some of the largest companies in the world to harness the transformative power of smart contracts - a component of the distributed ledger technology (DLT) stack - and change the way applications are developed, deployed and used to solve real-world business challenges.
Digital Asset is a global company with offices in New York, London, Budapest, Zurich, Hong Kong, and Sydney.
As we grow our team, we will maintain the dynamic, collaborative and pragmatic way of working that has grounded our efforts from the beginning. If you seek to develop solutions others have yet to contemplate, this opportunity may be right for you!
The Opportunity
Digital Asset's Partner Managers drive the business and relationships within our partner ecosystem, contributing to the success of this rapidly scaling tech company.
We are looking for a revenue-focused Partner Manager who has a proven track record of both creating new partnerships and expanding opportunities with an existing partner base. This person has demonstrated success generating revenue with ISVs, Systems Integrators, and through enterprise and cloud vendor channels.
Reporting to the Head of Partnerships and Alliances, the EMEA Partner Manager is responsible for managing the EMEA partnerships, executing strategic initiatives that grow joint pipeline opportunities, and coordinating with Sales and Marketing to drive top of funnel growth.
Key Responsibilities
Cultivate and maintain relationships with EMEA based ISV and Regional Systems Integrators

Manage the pipeline for all EMEA based partners and for regional opportunities with Global Systems Integrators and strategic technology partners such as Microsoft

Identify and manage EMEA sales opportunities with GSIs, Regional SIs, ISVs and Microsoft leveraging the wider Digital Asset partner ecosystem

Work closely with EMEA Sales to prioritize opportunities and engage direct sales resources when appropriate

Identify and onboard new partners to enable Digital Asset to better pursue specific clients, geographies and verticals

Establish regular meeting cadence between partner and Digital Asset to ensure consistent and constant communication regarding marketing, sales, and product

Coordinate with Partner and Corporate Marketing to increase top of funnel pipeline for both Partners and Digital Asset

Evangelize Daml, our proprietary Smart Contract language, within the partners' organizations through in-depth product trainings, Q&A sessions, and solution development to help GTM efforts across verticals

Develop partner enablement materials that clearly defines Daml and helps educate teams within the partner organization
Key Criteria
Proven track record managing multiple partner relationships across various channels (i.e. ISV, SI, reseller, etc.) with understanding of how middleware technology integrates with partner solutions and how to sell in a joint GTM motion

Experience with both horizontal and vertical partner sales motions, ideally with experience in Financial Services with focus on Capital Markets

Strong networking with EMEA based System Integrators and Partner ecosystem

Understands how to sell with partners to large enterprises with lengthy sales cycles and complex decision making processes

Passionate about capitalizing on emerging markets and emerging technology where norms and playbooks are not yet established

Capable of working with Product and Engineering to understand technical features and convert them into collateral to pursue client opportunities with partners

Experience with Blockchain, Distributed Ledger Technology or Smart Contracts, while valuable, is not required

Must be Business Fluent in English, ability to speak additional languages is a bonus
Connect With Us
This is a rare opportunity to help define an industry and join a dynamic team of technology innovators.
Digital Asset is an equal opportunity employer. All qualified applicants will receive consideration for employment without regard to race, color, national origin, sex, religion, sexual orientation, age, disability, citizenship status, veteran status or any other basis protected by applicable law. If and as required by applicable law, all persons hired to work at Digital Asset will be required to verify identity and eligibility to work in the location for which they have an offer to work and to complete the necessary employment eligibility verification documents upon hire. Applicants with disabilities who require accommodation should contact recruiting@digitalasset.com.
As part of our commitment to equal opportunity, Digital Asset believes that all employees should receive equal pay for equal work and is committed to this principle in its pay structure. DA also offers family-friendly benefits in addition to flexible work arrangements.