[Blockchain] TeamOps / Scrum Master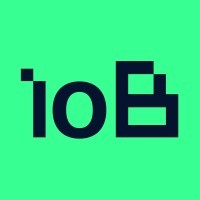 Iobuilders
Product
Spain
Posted on Monday, November 20, 2023
Who we are and What we do:
We are a blockchain product company focused on building new businesses, trying to revolutionize the related industries using the benefits of Distributed Ledger Technologies (DLT) and Blockchain.
We see blockchain, smart contracts as a meta-technology with a huge potential and real applicability. Based on our experience in Banking, Regulation, Product management and Software development we will try to shape the future.
To be able to reach our goals, building the right team is the base for success. A good venture will be the consequence of having the best performing team. We are creating an environment where you can get your maximum potential, where people matter and where transparency is on the DNA.
We are searching for good people that first of all will fit our culture and mindset, and second, will add their experience and expertise to our team.
´The future is here. It's just not evenly distributed yet ́, William Gibson.
What we offer:
Challenging projects and a great environment.
Innovation and building new business with your own hands.
Flat organization and short decision paths.
Flexible working hours.
Remote working (Based on the team needs).
Remote Work Allowance.
We are challenge oriented.
Gross Salary: 35-55k (based on profile).
Social benefits: Flexible Payment Plan, medical insurance and others.
25 vacation days.
2 free days for conference/courses + Budget.
English classes
Training budget
What we are looking for:
We are looking for a new member of our Team Ops crew to support the development teams with its processes and team growth. We are highly aligned with Agile principles but are not tied to any frameworks and look after the practices that work best within our teams and across the company. The Team Ops is a catalyst to achieve autonomous, mature, high performance teams, with a human centric approach.
Your attitude will determine our altitude. Building new ideas, based on complex technologies and industries, will be challenging. The team is key for success and your ideas, positivity and group focus, will make the difference.
We are interested in your knowledge but your competence is more important for us. There are tons of practices around... The way you tackle and use them, will make the difference. We are trying to get the right balance between attitude and aptitude.
Minimum 3-5 years of experience in Team ops, Agile coach, Agile management, Scrum Master Role.
In-depth knowledge of Agile process and principles.
Help implement and evolve our Way of Working with team feedback and experience.
Promote Continuous improvement in the teams. Ensures improvements are identified and implemented.
Lean / MVP mindset.
Autonomous teams building experience.
Scrum, Kanban and derivatives proven experience.
Experience with scaling frameworks.
You trust the process, and focus on helping to streamline the delivery process.
Human-centric focus.
Team growth support skills.
Outstanding communication, presentation and leadership skills.
Excellent organizational and time management skills.
Sharp analytical and problem-solving skills.
Creative thinker with a vision.
Attention to details. Very perceptive with context and people
Good English and Spanish oral /written skills
Blockchain, DLT, DDD, experience is very welcome, but Don't worry if you have no idea.
Will be a Plus:
Technical background.
You are passionate about product delivery.
Discovery techniques knowledge: Event modeling, Domain story telling, user story mapping, etc.
Design thinking knowledge, experience
Fintech, Regtech proven experience.
Domain Driven Design practitioner.