Software Integration Engineer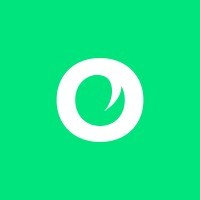 IOVLabs
Software Engineering
Remote
Posted on Thursday, May 11, 2023
About IOV Labs
IOV Labs is on a mission to provide the next generation of fintech innovators with the decentralized tools and technology to build a new global economy.
IOV Labs operates the Rootstock Blockchain, a Bitcoin merge-mined smart contracts platform - the most secure smart contract platform in the world. IOV Labs also develops the RSK Infrastructure Framework (RIF) to provide our partners with everything they need to build decentralized apps and new Everyday DeFi services on the Rootstock Blockchain.
We have had early success with partners building ground-breaking Everyday DeFi services on Rootstock. We are now scaling-up our ambitions, expanding into new markets, and driving transaction growth throughout the Rootstock EcoSystem.
Our Integration & Support team provides technical support to help partners who are developing new services and to integrate their services into Rootstock. Considering the exponential growth that we are planning for the ecosystem, it is paramount that we build a strong team of Integration Engineers to ensure technical success.
About the Role
We are looking for a Senior Software Integration Engineer to join the Integrations team. If you are a developer with a strong focus on customer success and user experience and you want to contribute to the revolution at IOV Labs, then please get in touch!
What You'll be Doing
Designing and implementing integration solutions between Rootstock suite and Partner's applications
Integrations with open source tools (i.e. wallets)
Supporting partner integrations
Managing accounts at integration stage from a technical perspective, providing deep level understanding of our partners and our technology
Supporting customer engagements alongside the customer success team
Building and maintaining developer tools to support our developer community
Integrating existing tools in the ecosystem to provide wider support to our partners
What You Bring to the Table
BSc degree (or higher) in Computer Science or equivalent
Minimum 2 years industry experience in software development
Ability to work in a team and as an individual contributor
Experience with Agile and Scrum methodologies
Advanced English language proficiency
Strong written and verbal communication skills
Some knowledge whether personal or professional within the crypto/payments industry

Bonus Points:

Knowledge in Golang, Rust and/or Python
Knowledge in Javascript Stack FE (React, typescript) BE (Node Js)
Familiarity with the Solidity/Ethereum/Rootstock stack
What You'll Get Back
100% remote working (External Employee) from anywhere in the world.
Global WeWork membership.
Flexible working hours - you're free to work however you work best.
Paid leave and national holidays observed.
Opportunity to work with state of art technology through challenging and unique projects.
Internationally diverse and dynamic team with a clear vision and strategy.
Training programs to learn about crypto.
Weekly scientific moments by our Research & Innovation team to learn about technology, challenges, and solutions in the blockchain world.
Language courses: English, Spanish or Chinese.
Employee assistance program offering legal, financial, family, psychological, healthcare, and wellness counselling for you and your family
IOV Labs Mission, Vision, & Purpose
Our purpose is to... build a more decentralised world, for a freer and fairer future.
Our vision is… a safe and equitable global financial system that enables everyone to participate and prosper.
We're on a mission to… provide the next generation of fintech innovators with the decentralised tools and technology to build a new global economy.

IOV Labs Values

Our values reflect the fact that we are a global, distributed team who embrace complex and revolutionary decentralised technologies, guided by a strong social purpose.

Focus
Take Responsibility
Make it Useful
Stay Open
Be Fair
IOV Labs embraces diversity and is proud to be an equal opportunity employer open to all qualified applicants regardless of race, colour, ancestry, religion, sex, national origin, sexual orientation, age, citizenship, marital status, disability, gender identity or expression, Veteran status, or any other legally protected status.