Head of Enterprise Data Stewardship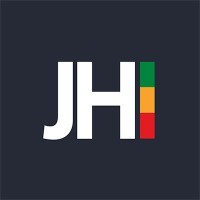 Janus Henderson Investors
London, UK
Posted on Friday, May 26, 2023
Why work for us?

Janus Henderson is a leading global active asset manager. We exist to help our clients achieve their long-term financial goals. Our team exemplifies our values of putting clients first, acting like owners and succeeding as a team. Our culture is high-energy, collaborative, and forward-thinking with opportunities to grow in an exciting career. We invite you to consider joining our dynamic, global team!
Our culture is the foundation for how we interact with clients and one another as part of our unique, people-focused work environment. We support a flexible hybrid working model that allows teams to build a strong and positive culture by inspiring innovation and increasing collaboration. Currently our hybrid working model allows employees to work 3 or more days in office and the remaining time remotely.
Employees and Managers will discuss and determine what schedule works best for them and the team, with additional flexibility available based on the role, business needs, and individual circumstances. JHI Workplace Practices is subject to change as the future of work within our organization evolves.
Your opportunity
Lead a team of Data Stewards and Data Analysts to design and implement a robust roadmap of data governance initiatives

Implement an operating model between the Stewardship function and stakeholders (businesses, operations, technology, corporate risk), ensuring consistency of adherence to Data Governance models

Determine overall enterprise data requirements, prioritizing demand, setting clear scope of responsibilities, and executing an implementation strategy driven by measurable business impact

Identify opportunities to build efficiencies of scale, surface data redundancies and inconsistencies, reduce risk associated with manual data handling, and deliver creative solutions to the business

Deliver simple, consistent, and streamlined dashboards that measure the value delivered by the data stewardship function

Make sure that all strategic stewardship actions are related to concrete business outcomes and contribute to improving the quality of business processes / capabilities

Develop effective relationships with business areas, data operations, technology, and risk to oversee the delivery of data-related services to the organization

Deliver measurable improvements in quality of data

Partner in the development of enterprise data operations standards as needed to effectively manage data across the firm
What to expect when you join our firm
Hybrid working and reasonable accommodations

Generous Holiday policies

Excellent Health and Wellbeing benefits including corporate membership to ClassPass

Paid volunteer time to step away from your desk and into the community

Support to grow through professional development courses, tuition/qualification reimbursement and more

All-inclusive approach to Diversity, Equity and Inclusion

Maternal/paternal leave benefits and family services

Complimentary subscription to Headspace – the mindfulness app

All employee events including networking opportunities and social activities

Lunch allowance for use within our subsidized onsite canteen
Must have skills
Deep subject matter expertise in end-to-end data flows across Investments front office, investment compliance and investment operations covering systems, people and processes

Experience in Distribution, Risk & Compliance datasets

Significant experience in the design and implementation of a data management and data governance/stewardship framework balancing development of a strategic vision whilst executing on business priorities

Experience solutioning transversal change initiatives involving data with a pragmatic approach and the ability to swiftly adapt/respond to change

Experience analyzing datasets across investments, distribution, and product data

Commercially astute with an ability to manage uncertainty

Self-motivated, highly driven and solution-oriented mindset, with a proven track record of execution

Excellent leadership and presentation skills influencing global cross-functional teams with a focus on proactive communication to influence and drive direction

Exceptional relationship management skills, with an ability to think strategically, manage complexity, significant change, and multiple key stakeholders and priorities

Robust and proven track record of motivating and leading a team of experienced data stewards with energy and enthusiasm toward a common goal
Nice to have skills
Comfort with Business Intelligence tools (e.g., Alteryx, PowerBI, SQL)
Supervisory responsibilities
Potential for growth
Mentoring

Leadership development programs

Regular training

Career development services

Continuing education courses
You will be expected to understand the regulatory obligations of the firm, and abide by the regulated entity requirements and JHI policies applicable for your role.
At Janus Henderson Investors we're committed to an inclusive and supportive environment. We believe diversity improves results and we welcome applications from all backgrounds. Don't worry if you don't think you tick every box, we still want to hear from you! We understand everyone has different commitments and while we can't accommodate every flexible working request we're happy to be asked about work flexibility and our hybrid working environment. If you need any reasonable accommodations during our recruitment process, please get in touch and let us know at recruiter@janushenderson.com
Janus Henderson (including its subsidiaries) will not maintain existing or sponsor new industry registrations or licenses where not supported by an employee's job functions (as determined by Janus Henderson at its sole discretion).
All applicants must be willing to comply with the provisions of Janus Henderson Investment Advisory Code of Ethics related to personal securities activities and other disclosure and certification requirements, including past political contributions and political activities. Applicants' past political contributions or activity may impact applicants' eligibility for this position. Janus Henderson is an equal opportunity /Affirmative Action employer. All qualified applicants will receive consideration for employment without regard to race, color, religion, sex, sexual orientation, gender identity, national origin, disability or veteran status. All applications are subject to background checks.