Data Scientist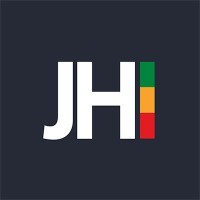 Janus Henderson Investors
Data Science
New York, NY, USA
Posted on Friday, May 26, 2023
Why work for us?

Janus Henderson is a leading global active asset manager. We exist to help our clients achieve their long-term financial goals. Our team exemplifies our values of putting clients first, acting like owners and succeeding as a team. Our culture is high-energy, collaborative, and forward-thinking with opportunities to grow in an exciting career. We invite you to consider joining our dynamic, global team!
Our culture is the foundation for how we interact with clients and one another as part of our unique, people-focused work environment. We support a flexible hybrid working model that allows teams to build a strong and positive culture by inspiring innovation and increasing collaboration. Currently our hybrid working model allows employees to work 3 or more days in office and the remaining time remotely.
Employees and Managers will discuss and determine what schedule works best for them and the team, with additional flexibility available based on the role, business needs, and individual circumstances. JHI Workplace Practices is subject to change as the future of work within our organization evolves.
Your opportunity

The Data Scientist will bring thought leadership in the delivery of analytics and machine learning by analyzing drivers to understand the relative impact of opportunity, behaviors, and effectiveness to drive JHI's distribution strategy and streamline client reporting by using analytics and machine learning

Partner with all areas of the Enterprise to find opportunities to leverage data science capabilities and deliver creative solutions

Lead cross functional programs and projects to deliver business intelligence through data science

Monitor market, role, and location-level performance to diagnose opportunities that inform practice management activities which improve our sales practices

Deliver simple, consistent and streamlined dashboards for leadership to identify key gaps in performance and mentor to stronger business outcomes

Develop effective relationships with business areas, data operations, technology and risk to oversee the delivery of data-related services to the organization

Support a culture of analytics and using new technologies to support business expansion

You will report directly to the Head of Data Science & Advanced Analytics and work closely on technical and implementation strategy
What to expect when you join our firm
Hybrid working and reasonable accommodations

Generous Holiday policies

Paid volunteer time to step away from your desk and into the community

Support to grow through professional development courses, tuition/qualification reimbursement and more

All-inclusive approach to Diversity, Equity and Inclusion

Maternal/paternal leave benefits and family services

Complimentary subscription to Headspace – the mindfulness app

Discounted membership to ClassPass and other health and well-being benefits

Unique employee events and programs including a 14er challenge

Complimentary beverages, snacks and all employee Happy Hours
Must have skills
Masters or PhD in mathematics, computer science, statistics, machine learning with over 7 years' experience in leading small-mid data science organizations required

In-depth background in data science that includes behavioral analytics, statistical analyses, and machine learning with experience in the asset management industry

Have a demonstrated history of execution excellence and help drive prioritization and negotiation across the user-base to identify and deliver on high impact initiatives

Stay abreast of modern data mining, quantitative research, and data science techniques (e.g., decision trees, linear/ multinomial logistic/ridge regressions, collinearity analysis (VIF), machine learning, string similarity, behavioral analytics, look-a-like models)

Have the expertise to right-size an analytical approach to the complexity of the problem

Can think both independently and collaboratively to implement creative solutions that solve business problems, being diligent in the detail while maintaining focus on broader purpose and business objectives

Proven ability to summarize key information and presenting recommendations to multiple stakeholders to influence senior management and non-technical audiences

Expertise in asset management process-related data, with the ability to fluently communicate with investment management business professionals to gather and understand requirements and solve problems
Knowledge and experience with some or all of the following data domains: client master, product/fund master, portfolio master, and distribution data

Self-motivated, driven and solution-oriented, with a proven track record of execution
Nice to have skills
Machine Learning expertise required. Deep Learning or Natural Language Processing experience a plus

Previously worked in asset management supporting business intelligence for distribution and /or investments across design and measurement (A/B test), multi-arm bandits, causal inference, forecasting, and prediction

Have programming skills needed for both the computational aspects of big data as well as working with statistical models (e.g., complex SQL scripts, distributed computing, analysis using Jupyter Notebooks)

Proficient with Business Intelligence (BI) tools (e.g., Alteryx, PowerBI)

Experience with Digital Analytics tools such as Data Bricks (or similar) for AI/ML, shell scripting is a plus)

Familiarity with cloud data stores; both SQL and no-SQL (Azure SQL, Cosmos, Snowflake)

Experience with or exposure to enterprise data architecture and design

Experience in data modeling

Experience analyzing large scale datasets across marketing, distribution, and product data

Excellent written and verbal communications skills

Ability to build effective relationships at all levels of the business

Lifelong learner with a growth mindset; stays abreast of cutting-edge techniques, perhaps participates in KDD/ Kaggle competitions for fun, and thrives on creative solutioning around imperfect datasets
Potential for growth
Mentoring

Leadership development programs

Regular training

Career development services

Continuing education courses
You will be expected to understand the regulatory obligations of the firm and abide by the regulated entity requirements and JHI policies applicable for your role.
Compensation information
The base salary range for this position is $120,000-$160,000. This range is estimated for this role. Actual pay may be different.
Annual Bonus Opportunity: Position is eligible to receive an annual discretionary bonus award from the profit pool. The profit pool is funded based on Company profits. Individual bonuses are determined based on Company, department, team and individual performance.
Benefits: Janus Henderson is committed to offering a comprehensive total rewards package to eligible employees that includes; competitive compensation, pension/retirement plans, and various health, wellbeing and lifestyle benefits. To learn more about our offerings please visit the Why Join Us section on the career page here.
Janus Henderson Investors is an equal opportunity / Affirmative Action employer. All qualified applicants will receive consideration for employment without regard to race, color, religion, sex, sexual orientation, gender identity, national origin, disability or veteran status.
Janus Henderson (including its subsidiaries) will not maintain existing or sponsor new industry registrations or licenses where not supported by an employee's job functions (as determined by Janus Henderson at its sole discretion).