Information Governance Operations Manager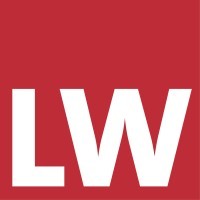 Latham & Watkins
Operations
England, UK
Posted on Tuesday, April 4, 2023
Job Description


Latham & Watkins, a global law firm consistently ranked among the top firms in the world, is seeking an Information Governance Operations Manager to join our dynamic Technology team in London.
About Latham & Watkins


With offices in 14 countries, more than 3,000 attorneys and over 2,500 professional staff, the key to our success and our continued ability to deliver the highest quality service to our clients is our "one-firm" culture – a spirit of teamwork and shared commitment to quality across our global offices that has long distinguished Latham from other law firms.
About The Role


As an Information Governance Operations Manager, you will be responsible for managing the day-to-day operations of the Information Governance Operations Department. Other key responsibilities include:
Making use of opportunities to enhance the Information Governance program by utilizing a thorough understanding of information management, security, and privacy principles.
Advising firm personnel on the appropriate locations where data should be stored and acting as a resource regarding various information governance questions for staff, attorneys and other users.
Managing all aspects for all information governance processes including file intakes, releases, destructions and data access requests for the office.
Providing guidance on the categorization and organization of firm and client files, including the formulation and implementation of standard naming conventions.
Implementing records retention policies and procedures; ascertaining which files are subject to retention; communicating with attorneys and clients regarding the disposition of files; maintaining meticulous records regarding file disposition.

About You


We'd love to hear from you if you:
Have excellent leadership skills necessary for effective management.
Are able to supervise work of others to ensure compliance and accuracy.
Exhibit strong communication skills, both written and verbal.

And have:
Extensive knowledge of information governance, data security and privacy principles, best practices, and procedures.
Previous experience in Information Governance or Records departments, preferably in a law firm.
Well-developed and professional interpersonal skills with the ability to interact with people at all levels at the Firm.

Successful candidates will not only be provided with an outstanding job opportunity and welcoming environment, but will also be provided with a generous total compensation package with bonuses awarded in recognition of both individual and firm performance. Eligible employees can participate in Latham's comprehensive benefit program which includes:
Health insurance as well as group income protection and life assurance
Wellness programs (e.g. membership to HeadSpace, access to mental health services, well-being events, etc.)
Professional Development programs
Employee discounts
And more!

Additionally, we have a range of global affinity groups (including LGBTQ group, multicultural group, women's group). These provide a platform for staff to share experiences, advice, and interests, encouraging a continued discussion on diversity.
Latham & Watkins is an Equal Opportunity Employer. Our commitment to diversity, equal opportunity, pro bono work and sustainability enables Latham & Watkins to draw from a remarkable wealth of talent to create one of the world's leading law firms. Our lawyers, paralegals, and professional staff worldwide comprise a rich mixture of different races, ethnic backgrounds, religions, sexual orientations, cultures, and primary languages. Our diversity makes us who we are.