Global Director of Internal Communications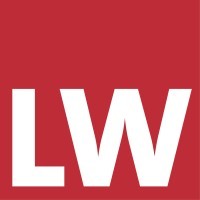 Latham & Watkins
Marketing & Communications
Remote · United States · New York, NY, USA
Posted on Thursday, April 27, 2023
Job Description


Latham & Watkins, a global law firm consistently ranked among the top firms in the world, is seeking a Global Director of Internal Communications to join our dynamic team in New York.
About Latham & Watkins


Latham & Watkins is a leading global law firm consistently ranked among the best firms in the world. The success of our firm is largely determined by our commitment to hire and develop the very best and brightest, creating a team that provides our clients with the highest quality of work and service. We are driven by our core values: respect, innovation, and collaboration.
About The Role


The Global Director of Internal Communications is an experienced corporate communications professional with extensive experience leading B2B and professional services internal communications and employee engagement programs. As a member of the firm's Brand & Communications leadership team, the Global Director of Internal Communications has substantial experience advising senior executives and leadership teams on a wide range of executive-level messaging, strategic campaigns, change management communications, and employee engagement initiatives. The ideal candidate has a proven track record counseling senior management on a wide range of issues and managing the firm's suite of internal communications channels, programs, and systems.
The ideal candidate is an effective communications advisor on strategic priorities, issues management, and channel strategy, and will serve as a creative thought partner to leadership teams, administrative departments, human resources, and other stakeholders to ensure a cohesive firmwide internal communications strategy.
The Global Director of Internal Communications also develops and supervises their team by performing a multitude of responsibilities, including but not limited to strategy development, hiring, mentoring, assignment, training, and evaluation. Other key responsibilities include:
Establishing, leading, and executing the firm's internal communications strategies in support of the firm's employee engagement objectives, culture of transparency and business goals
Amplifying Office, Department, Practice, and Industry Group priorities, firmwide Committee communications campaigns, and strategic organizational initiatives
Counseling senior leadership teams on strategic communications plans, change management communications, and executive writing support
Acting as a strong team builder, project manager, and creative thought partner with significant experience leading a dispersed team
Developing impactful messaging and core materials; excellent writing and communication skills and extensive experience managing a suite of internal communications channels, including the intranet, digital signage, mobile apps, and other emerging communication and collaboration technologies
Planning, editing, and writing content for a variety of internal communications channels, including leadership presentations, firmwide newsletters, key messages / scripts, speeches, video and other creative assets, among other work product
Working closely with the CCO to help establish brand voice and tone, ensuring consistency of messaging and engagement spanning business or firmwide programs and strategic initiatives
Acting in collaboration with firm leaders and administrative department heads, establishing and tracking metrics that help measure impact and efficacy of campaigns, internal launches, compliance, internal communications, employee engagement strategies, and organizational priorities

About You


We'd love to hear from you if you:
Demonstrate knowledge of core internal communications, change management and employee engagement strategies
Possess excellent leadership skills (i.e., organizing, planning, problem-solving, and decision-making) necessary for effective management
Have well-developed and professional interpersonal skills, including the ability to interact effectively with people at all organizational levels of the firm
Possess excellent communication skills, both written and oral
Demonstrate the ability to work in a team environment with a customer service focus
Have the organizational skills needed to manage time well, prioritize effectively, and handle multiple deadlines
Display excellent language skills including reading, grammar, spelling, and vocabulary to ensure proper and efficient writing
Demonstrate the ability to perceive and analyze problems, and the capacity to make or recommend sound decisions
Possess the ability to handle confidential and sensitive information with the appropriate discretion
Have the strong analytical skills needed for all primary duties of the position, including comprehending and communicating data
Demonstrate the ability to undertake large, long-term projects, develop alternative methods to complete them, and implement solutions
Possess advanced knowledge of PC applications, including the entire suite of MS Office applications (Microsoft Word, Excel and PowerPoint)

And have:
A Bachelor's degree in Communications, Business Administration, or a related field
A minimum of 15 years of experience developing strategic global corporate communications programming in support of employee engagement, business priorities, culture, and a track record of delivering solid, measurable results

Compensation & Benefits


Successful candidates will not only be provided with an outstanding career opportunity and welcoming environment, but will also receive a generous and competitive total compensation package. The salary range for this role is $230,000.00 - $280,000.00 and represents the firm's good faith and reasonable estimate of the range of possible compensation at the time of posting. Actual compensation will be dependent upon a number of factors, including but not limited to, the candidate's relevant experience, qualifications, and location. Discretionary bonuses may be awarded in recognition of individual and firm performance — and profit-sharing partnership contributions to 401(k) accounts may be given based on firm performance.
Latham's comprehensive and best-in-class benefits support employees through every stage of life:
Healthcare, dental, and vision plans
Well-being programs (e.g. mental health services, mindfulness and resiliency, medical resources, well-being events, and more)
Generous 401(k) plan and firm-paid basic life and disability insurance
Extensive resources for parents and caregivers
Family building and fertility resources
And much more!

In addition, employees receive:
At least 11 paid holidays per year and a PTO program that accrues 23 days during the first year of employment and grows with tenure
Ongoing professional development and career support, including bespoke training and leadership development programs, firm-paid access to LinkedIn Learning courses, and career coaching.
Peer networking, mentoring, and professional support through our eight global staff affinity groups.

Additionally, we have a range of diversity programming including Global Affinity Groups. These groups provide a firmwide platform to share experiences and advice as well as an opportunity to participate in a supportive network with common interests to help make life at the firm even better.
Latham & Watkins is an Equal Opportunity Employer. Our commitment to diversity, equal opportunity, pro bono work and sustainability enables Latham & Watkins to draw from a remarkable wealth of talent to create one of the world's leading law firms. Our lawyers, paralegals, and professional staff worldwide comprise a rich mixture of different races, ethnic backgrounds, religions, sexual orientations, cultures, and primary languages. Our diversity makes us who we are.
Please click here to review your rights under U.S. employment laws.
Physical Demands and Working Conditions:
Extensive time using a computer including use of a PC keyboard and mouse or similar data input devices are required
All Latham & Watkins positions are in a typical indoor office environment

The statements contained in this position description are not necessarily all-inclusive; additional duties may be assigned and requirements may vary from time to time, and from location to location.