Conflicts Attorney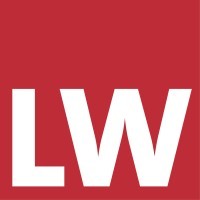 Latham & Watkins
Legal
Austin, TX, USA
Posted on Thursday, April 27, 2023
Job Description


Latham & Watkins, a global law firm consistently ranked among the top firms in the world, is seeking a Conflicts Attorney to join our dynamic team in Los Angeles, San Francisco, San Diego, Austin, Houston, or Chicago. Please note that this role may be eligible for a flexible working schedule that allows for a hybrid and in-office presence.
About Latham & Watkins


Latham & Watkins is a global law firm consistently ranked among the top firms in the world. The success of our firm is largely determined by our commitment to hire and develop the very best and brightest, creating a team that provides our clients with the highest quality of work and service. We are driven by our core values: respect, innovation, and collaboration.
About The Role


As a Conflicts Attorney you will be responsible for resolving professional ethics conflicts and other compliance issues relating to lateral clearances, new business matters, and outside counsel guidelines across Latham's 30+ offices. You will be supported by a large team of trained Conflicts Assistants and Conflicts Analysts and have the opportunity to collaborate with Office of the General Counsel (OGC) colleagues, the firm's Ethics Committee Members, other Conflicts team members, and Latham attorneys world-wide.
The first step in analyzing any situation for conflicts issues is the preparation of database reports showing relevant entities, their roles, matter descriptions over the relevant time period and names of relevant attorneys. Before the reports can be substantively analyzed, they must first be organized to allow for efficient review, screened for false hits and, ideally, reviewed preliminarily by a qualified non-lawyer to further eliminate false positives. At Latham we continually invest in a large firm-wide group of well-qualified Conflicts Assistants and Conflicts Analysts who do exactly that, under the supervision of experienced Conflicts Managers. Our system of initial preparation and screening by Conflicts Assistants and Conflicts Analysts allows us to resolve most new matter clearances without further assistance from a Conflicts Attorney. Conflicts Attorneys are also involved lateral attorney clearances, but only if and when conflicts issues are identified by Conflicts Analysts. By moving this preliminary work from the Conflicts Attorneys to our superb team of Conflicts Assistants and Conflicts Analysts, our Conflicts Attorneys are free to tackle the work which requires their experience and expertise.
While you are an experienced conflicts lawyer or have equivalent experience, we take great care during a lengthy orientation period to train new Conflicts Attorneys in using Latham processes, policies and templates in the work. Our orientation includes refreshers on the ethics rules essential to our work (including key jurisdictional differences) and detailed "how to" guides and person-to-person instruction from the Firm's Global Risk & Compliance Counsel covering the Firm's model engagement letters, lateral associate and partner clearance processes, special processes for laterals who are former government employees, etc. As a Conflicts Attorney at Latham & Watkins, you will also work to review outside counsel guidelines given to the Firm by current and prospective clients. The orientation program covers these as well, and we will train you in various approaches to use to resolve differences between such guidelines and our own standard policies. You will shadow one or more of our current Conflicts Attorneys so that you can model their approaches to the many tasks you will be learning to accomplish. While the orientation program does wind down, the training never stops. There are regular programs covering relevant topics and a team newsletter to which you may also contribute.
Other key responsibilities include:
Developing and maintaining knowledge of legal ethics and professional responsibility rules relating to lateral attorney and new matter conflicts of interest as well as relevant Latham procedures, policies, and practices
Applying that knowledge to advise Ethics Committee Members concerning lateral attorney ethics issues identified by Conflicts Analysts, and resolving new matter conflicts of interest issues
Reviewing outside counsel guidelines, non-standard engagement letters and RFPs received from clients and work with partners preparing responses to clients that align with firm policies
Providing advice to Latham's attorneys and others in connection with engagement letters, conflicts waivers, ethics walls, and firm policies
Performing legal research and analysis on professional responsibility issues as requested by the Deputy General Counsel, senior OGC attorneys or Ethics Committee Members
Preparing and delivering trainings for attorneys and staff on topics relevant to conflicts, ethics and professional responsibility
Conducting audits of partners for compliance with laws, regulations, and firm policies in collaboration with other members of the OGC

About You


We'd love to hear from you if you:
Enjoy analyzing problems and developing alternative strategies to solve them;
Have great interpersonal skills and the ability work both independently and in teams, always with an eye on customer service;
Know how to handle confidential and sensitive information; and
Manage time well and prioritize effectively

And have:
A Bachelor's degree, with a Law degree from an accredited law school required
An Active bar qualification/membership in California, Illinois, or Texas
A minimum of three (3) years of relevant experience practicing law and/or working in a conflicts team
Experience working at a global law firm setting

Successful candidates will not only be provided with an outstanding career opportunity and welcoming environment, but will also be provided with a generous total compensation package with bonuses awarded in recognition of both individual and firm performance. Eligible employees can participate in Latham's comprehensive benefit program which includes:
Healthcare, life and disability insurance
A generous 401k plan
At least 11 paid holidays per year, and a PTO program that accrues 23 days during the first year of employment and grows with tenure
Well-being programs (e.g. mental health services, mindfulness and resiliency, medical resources, well-being events, and more)
Professional Development programs
Employee discounts
And more!

Additionally, we have a range of diversity programming including Global Affinity Groups. These groups provide a firmwide platform to share experiences and advice as well as an opportunity to participate in a supportive network with common interests to help make life at the firm even better.
Latham & Watkins is an Equal Opportunity Employer. Our commitment to diversity, equal opportunity, pro bono work and sustainability enables Latham & Watkins to draw from a remarkable wealth of talent to create one of the world's leading law firms. Our lawyers, paralegals, and professional staff worldwide comprise a rich mixture of different races, ethnic backgrounds, religions, sexual orientations, cultures, and primary languages. Our diversity makes us who we are.
Please click here to review your rights under U.S. employment laws.