Senior Trial Technology Consultant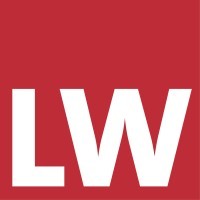 Latham & Watkins
IT
Chicago, IL, USA
Posted on Thursday, April 27, 2023
Job Description


Latham & Watkins, a global law firm consistently ranked among the top firms in the world, is seeking a Senior Trial Technology Consultant to join our dynamic team in Houston, Austin, Washington D.C., Los Angeles. San Francisco, or Chicago. Please note that this role may be eligible for a flexible working schedule that allows for a hybrid and in-office presence.
About Latham & Watkins


Latham & Watkins is a global law firm consistently ranked among the top firms in the world. The success of our firm is largely determined by our commitment to hire and develop the very best and brightest, creating a team that provides our clients with the highest quality of work and service. We are driven by our core values: respect, innovation, and collaboration.
About The Role


As a Senior Trial Technology Consultant, you will be responsible for consulting with attorneys and legal professionals about technology requirements, support and graphics for trials, arbitrations, and hearings. Other key responsibilities include:
Providing high level technical and graphics support to the firm's attorneys, paralegals, clients and witnesses at trials, arbitrations, and hearings, while also acting in a professional manner and demonstrating high level customer service to all team members
Leading discussions with the legal teams to define trial support requirements, including hardware needs, remote access and the availability of case-related data
Leading negotiations with third party vendors regarding cost and timing estimates for various services needed during trial, arbitration or hearing, including hardware procurement, internet connectivity and court room setup, as well as ensuring that related invoices are routed to the correct party for payment
Acting as the primary point of contact for technology and graphics needs during the trial, arbitration or hearing
Hot seating at trials, arbitrations and hearings for both in person and virtual events

About You


We'd love to hear from you if you:
Possess expert understanding of litigation support tools, hardware technology, networking and other software applications, trial presentation software and hardware, and graphics software
Demonstrate proficiency in a wide variety of software programs, including Windows and Microsoft Office 2016 and 365 (Word, PowerPoint, Excel and Outlook), and iManage
Illustrate expert level knowledge of trial presentation software, such as Trial Director and OnCue

And have:
A Bachelor's degree, preferred
A minimum of two (2) years technology support experience in PC hardware/software required
A minimum of two (2) years litigation support or related practice experience
A minimum of five (5) years trial technology experience, including in-court presentation and/or off-site war room support

Successful candidates will not only be provided with an outstanding career opportunity and welcoming environment, but will also be provided with a generous total compensation package with bonuses awarded in recognition of both individual and firm performance. Eligible employees can participate in Latham's comprehensive benefit program which includes:
Healthcare, life and disability insurance
A generous 401k plan
At least 11 paid holidays per year, and a PTO program that accrues 23 days during the first year of employment and grows with tenure
Well-being programs (e.g. mental health services, mindfulness and resiliency, medical resources, well-being events, and more)
Professional Development programs
Employee discounts
And more!

Additionally, we have a range of diversity programming including Global Affinity Groups. These groups provide a firmwide platform to share experiences and advice as well as an opportunity to participate in a supportive network with common interests to help make life at the firm even better.
Latham & Watkins is an Equal Opportunity Employer. Our commitment to diversity, equal opportunity, pro bono work and sustainability enables Latham & Watkins to draw from a remarkable wealth of talent to create one of the world's leading law firms. Our lawyers, paralegals, and professional staff worldwide comprise a rich mixture of different races, ethnic backgrounds, religions, sexual orientations, cultures, and primary languages. Our diversity makes us who we are.
Please click here to review your rights under U.S. employment laws.