Attorney Support Specialist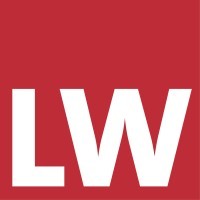 Latham & Watkins
Customer Service, Legal
Hong Kong
Posted on Saturday, May 6, 2023
Job Description


Latham & Watkins, a global law firm consistently ranked among the top firms in the world, is seeking an Attorney Support Specialist to join our dynamic Legal Secretaries team in Honk Kong.
About Latham & Watkins


Latham & Watkins is dedicated to hiring and developing the best and brightest. A key to Latham's success and our continued ability to deliver the highest quality service to our clients is our "one-firm" culture – a spirit of teamwork and shared commitment to quality across our offices worldwide that has long distinguished Latham from other law firms.
About The Role


As an Attorney Support Specialist, you will be responsible for performing a variety of secretarial duties of a highly responsible and confidential nature for attorneys, paralegals, managers and/or supervisors. You will also maintain positive contact with clients, attorneys and staff. Other key responsibilities include:
Preparing basic legal documents using proper form and structure; revising, editing, formatting and printing documents; proofreading documents for correct grammar, punctuation and spelling.
Creating, maintaining and distributing binders for client matters (trial, closing sets, etc.)
Creating, updating, maintaining and distributing work group/client matter lists.
Researching and obtaining a wide variety of information or documents requested by attorneys / paralegals / managers / supervisors.
Opening new matters following client intake procedures (conflicts check, conflict waiver letters, new matter memos, engagement letters etc.)
Manage communications (phone, mail, voicemail, email, videoconferences, etc.); maintaining and tracking schedules calendars for attorneys / paralegals.
Circulating meeting invites to participants, scheduling meetings and events, conference calls, Business Development events etc.

About You


Join our team if you:
Demonstrate knowledge and proficiency in PC applications required, including word processing, spreadsheet, PowerPoint software.
Possess well-developed and professional interpersonal skills; ability to interact and communicate effectively with people at all organizational levels of the Firm.
Display the ability to work in a team environment with a customer service focus.

And have:
Have the ability to handle confidential and sensitive information with appropriate discretion.
Possess the organizational skills needed to manage time well, prioritize effectively, and handle multiple deadlines.

We encourage you to apply!
Successful candidates will not only be provided with an outstanding opportunity, but will also be provided with a generous total compensation package with bonuses awarded in recognition of both individual and firm performance. Eligible employees can participate in Latham's comprehensive benefit program which includes:
Health insurance as well as group income protection and life assurance
A pension plan
Wellness programs
Employee discounts
And more!

Latham & Watkins is an Equal Opportunity Employer. Our commitment to diversity, equal opportunity and sustainability enables Latham & Watkins to draw from a remarkable wealth of talent to create one of the world's leading law firms.
Latham & Watkins' lawyers, paralegals, and professional staff worldwide comprise a rich mixture of different races, ethnic backgrounds, religions, sexual orientations, cultures, and primary languages. Our diversity makes us who we are.
What sets Latham & Watkins apart is our commitment to our pro bono work and sustainability initiatives. Latham's dedication to pro bono work is a source of pride and reflects a fundamental part of the firm's culture. For more information about our pro bono work, please click here.
Latham & Watkins is committed to supporting the long-term sustainability of the environment, you can find more information on our sustainability programs by visiting our Latham Sustainability webpage.