Conflicts Reporting Analyst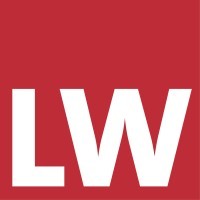 Latham & Watkins
IT
England, UK
Posted on Friday, May 12, 2023
Job Description


Latham & Watkins, a global law firm consistently ranked among the top firms in the world, is seeking a Conflicts Reporting Analyst to join our dynamic Conflicts and Office of the General Counsel team in Manchester.
About Latham & Watkins


Latham & Watkins is dedicated to hiring and developing the best and brightest. A key to Latham's success and our continued ability to deliver the highest quality service to our clients is our "one-firm" culture – a spirit of teamwork and shared commitment to quality across our offices worldwide that has long distinguished Latham from other law firms.
About The Office


The Manchester office is home to a wide range of departments and business staff who support the firm globally across a range of specialist functions from technology and human resources to finance and accounting. We value our people with an inclusive and supportive culture; our communities with our commitment to give back; and our planet through ever more sustainable operations. The Manchester office is often at the cutting edge of developing new ways to deliver first-class services to clients and colleagues, drawing on diverse backgrounds and expertise, making it a vibrant and dynamic workplace.
About The Role


As a Conflicts Reporting Analyst, you will be responsible for preparing and analysing standard conflicts reports regarding incoming attorneys and new client business. Other key responsibilities include:
Communicating with attorneys and staff regarding conflict check results and any missing information from the Intapp request form.
Updating data in the conflicts databases as necessary and conducting corporate research using internal and external information resources.
Obtaining the necessary guidance from attorneys or other Conflicts staff regarding understanding the requirements to properly evaluate the conflicts check.
Analysing when necessary, standard new business and lateral conflicts checks such as advisory, NDAs, transactional checks and others.
Supports project requests from the Ethics Committee, Client Intake Committee, the Deputy General Counsel, and others.

About You


Join our team if you:
Exhibit an advanced ability to perceive and analyse problems and develop alternative strategies to solve them
Have well developed and professional interpersonal skills; ability to effectively interface with attorneys, management, support staff and outside contacts.
Have organizational skills needed to manage time well, prioritize effectively, and handle multiple deadlines and multiple projects simultaneously.

And have:
A bachelor's degree
Experience in a law firm or other professional services firm is preferred.
Experience with Intapp Open software preferred.

We encourage you to apply!
Successful candidates will not only be provided with an outstanding opportunity, but will also be provided with a generous total compensation package with bonuses awarded in recognition of both individual and firm performance. Eligible employees can participate in Latham's comprehensive benefit program which includes:
Health insurance as well as group income protection and life assurance
A pension plan
Wellness programs
Employee discounts
And more!

Latham & Watkins is an Equal Opportunity Employer. Our commitment to diversity, equal opportunity and sustainability enables Latham & Watkins to draw from a remarkable wealth of talent to create one of the world's leading law firms.
Latham & Watkins' lawyers, paralegals, and professional staff worldwide comprise a rich mixture of different races, ethnic backgrounds, religions, sexual orientations, cultures, and primary languages. Our diversity makes us who we are.
What sets Latham & Watkins apart is our commitment to our pro bono work and sustainability initiatives. Latham's dedication to pro bono work is a source of pride and reflects a fundamental part of the firm's culture. For more information about our pro bono work, please click here.
Latham & Watkins is committed to supporting the long-term sustainability of the environment, you can find more information on our sustainability programs by visiting our Latham Sustainability webpage.