Administrative Service Centre - Team Lead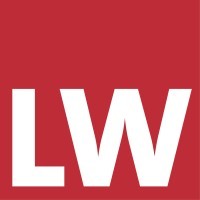 Latham & Watkins
England, UK
Posted on Friday, May 12, 2023
Job Description


Latham & Watkins, a global law firm consistently ranked among the top firms in the world, is seeking an Administrative Service Centre – Team Lead to join our dynamic team in Manchester.
About Latham & Watkins


Latham & Watkins is dedicated to hiring and developing the best and brightest. A key to Latham's success and our continued ability to deliver the highest quality service to our clients is our "one-firm" culture – a spirit of teamwork and shared commitment to quality across our offices worldwide that has long distinguished Latham from other law firms.
About The Office


The Manchester office is home to a wide range of departments and business staff who support the firm globally across a range of specialist functions, from technology and human resources to finance and accounting. We value our people in an inclusive and supportive culture; our communities with our commitment to give back; and our planet through ever more sustainable operations. The Manchester office is often at the cutting edge of developing new ways to deliver first-class services to clients and colleagues, drawing on diverse backgrounds and expertise, making it a vibrant and dynamic workplace.
About The Role


We seek a highly motivated and experienced team lead to manage our Administrative Service Centre (ASC) team in Manchester. The ASC is a newly formed team, and you will be pivotal in evolving and leading the team to build a Centre of Excellence.
Ensuring an exceptional level of service is provided to all clients and with a key focus on process improvement, you will be responsible for leading the Administrative Assistants to ensure they are engaged, motivated, and all working towards the shared purpose of seamless administrative service.
You will also be responsible for workflow coordination to the Assistants involving but not limited to expense and invoice processing, scheduling meetings, booking travel arrangements, and billing for internal clients across the Firm.
Other key responsibilities include:
Managing the daily operations of the ASC team, ensuring all work is completed on time and to the standard expected of a Centre of Excellence.
Fostering a positive and collaborative team environment, encouraging open communication, cooperation, and teamwork.
Setting goals and objectives for the team, and working with individual team members to develop performance plans that support the achievement of these goals.
Monitoring the performance of the team, providing feedback and coaching where necessary to support ongoing development and improvement.
Managing the team's workload, delegating tasks appropriately and ensuring that workload is distributed evenly among team members.
Continually reviewing work processes and workflow with the aim of achieving optimal efficiencies.

About You


Join our team if you:
Demonstrate the ability to motivate and lead a team, and to foster a positive and collaborative team environment.
Have knowledge and experience of workflow coordination.
Demonstrate excellent organizational and time-management skills, with the ability to prioritize tasks and manage multiple projects simultaneously.
Have a curiosity and an inclination toward continuous improvement.

And have:
Experience in a supervisory or team leadership role, ideally within a law firm or other professional services environment

We encourage you to apply!
Successful candidates will not only be provided with an outstanding opportunity, but will also be provided with a generous total compensation package with bonuses awarded in recognition of both individual and firm performance.
Latham & Watkins is an Equal Opportunity Employer. Our commitment to diversity, equal opportunity and sustainability enables Latham & Watkins to draw from a remarkable wealth of talent to create one of the world's leading law firms.
Latham & Watkins' lawyers, paralegals, and professional staff worldwide comprise a rich mixture of different races, ethnic backgrounds, religions, sexual orientations, cultures, and primary languages. Our diversity makes us who we are.
Latham & Watkins is committed to supporting the long-term sustainability of the environment, you can find more information on our sustainability programs by visiting our Latham Sustainability webpage.