Lateral Conflicts & Onboarding Counsel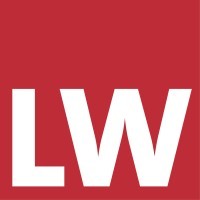 Latham & Watkins
Legal
London, UK
Posted on Friday, May 12, 2023
Job Description


Latham & Watkins, a global law firm consistently ranked among the top firms in the world, is seeking a Lateral Conflicts & Onboarding Counsel to join our dynamic team in London.
About Latham & Watkins


Latham & Watkins is a global law firm consistently ranked among the top firms in the world. The success of our firm is largely determined by our commitment to hire and develop the very best and brightest, creating a team that provides our clients with the highest quality of work and service. We are driven by our core values: respect, innovation and collaboration.
About The Role


The Lateral Conflicts & Onboarding Counsel will be a part of a team responsible for identifying and resolving conflicts of interest during the lateral hiring process, presenting any conflicts to the sponsoring partner, and working to resolve ethical conflicts and business relationship issues. The Lateral Conflicts & Onboarding Counsel will manage the lateral conflicts process from end-to-end, including as a member of the on boarding process when partners join the firm. Other key responsibilities include:
Working closely with lateral candidates, sponsoring partners, and the firm's Partner Recruiting & Integration department and the Attorney Recruiting department to identify and obtain all information needed to perform conflicts clearances
Organizing and tracking progress of lateral candidate(s) through the initial candidate submission, clearance process, obtaining waivers, ensuring Walls are enabled and partner integration
Assisting lateral partners with opening transferred new matters and clearing potential conflicts of interest related to transferred new matters
Assisting in answering questions from laterals related to conflicts of interest, the new business intake process, lateral conflicts clearance process, and firm policies
Proactively communicating with firm leadership, the Director of Partner Recruiting, the Director of Lateral Partner Integration and the Director of Associate Recruiting on complex conflicts questions and other compliance issues arising during lateral conflicts checks
Developing and maintaining substantive knowledge of and familiarity with the applicable legal ethics and professional responsibility rules relating to lateral attorney and new matter conflicts of interest as well as relevant Latham procedures, policies, and practices; Understanding the interplay of different legal ethics rules across jurisdictions when seeking to resolve a conflict

About You


We'd love to hear from you if you have:
Highly developed and professional interpersonal skills; ability to interact and communicate effectively with people at all organizational levels of the Firm
Attention to detail
Ability to work independently and in a team environment with a customer service focus
Superior communication skills, both written and verbal
Ability to manage/supervise both process and staff

And have a:
At least three (3) years relevant experience practicing law and/or working in a conflicts team required
Experience working at a global law firm setting desirable
A law degree or equivalent.
Experience working in a compliance team, AML and financial crime.
Qualified as a solicitor, barrister or equivalent foreign lawyer with an unfettered right to practice in their home jurisdiction.

Successful candidates will not only be provided with an outstanding job opportunity and welcoming environment, but will also be provided with a generous total compensation package with bonuses awarded in recognition of both individual and firm performance. Eligible employees can participate in Latham's comprehensive benefit program which includes:
Health insurance as well as group income protection and life assurance
Wellness programs (e.g. membership to HeadSpace, access to mental health services, well-being events, etc.)
Professional Development programs
Employee discounts
And more!

Additionally, we have a range of global affinity groups (including LGBTQ group, multicultural group, women's group). These provide a platform for staff to share experiences, advice, and interests, encouraging a continued discussion on diversity.
Latham & Watkins is an Equal Opportunity Employer. Our commitment to diversity, equal opportunity, pro bono work and sustainability enables Latham & Watkins to draw from a remarkable wealth of talent to create one of the world's leading law firms. Our lawyers, paralegals, and professional staff worldwide comprise a rich mixture of different races, ethnic backgrounds, religions, sexual orientations, cultures, and primary languages. Our diversity makes us who we are.