Enterprise Monitoring Engineer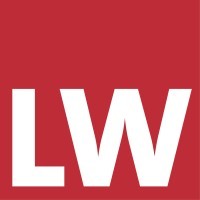 Latham & Watkins
Other Engineering
England, UK
Posted on Friday, May 12, 2023
Job Description


Latham & Watkins, a global law firm consistently ranked among the top firms in the world, is seeking a Enterprise Monitoring Engineer to join our dynamic Technology team in Manchester.
About Latham & Watkins


Latham & Watkins is dedicated to hiring and developing the best and brightest. A key to Latham's success and our continued ability to deliver the highest quality service to our clients is our "one-firm" culture – a spirit of teamwork and shared commitment to quality across our offices worldwide that has long distinguished Latham from other law firms.
About The Department


As an Enterprise Monitoring Engineer, you will be responsible for working within the Global Enterprise Monitoring Service (GEMS) team to assist in the provision of service availability, performance, vulnerability, and compliance monitoring. You will also help to shape, optimise, and champion the GEMS service, as well as operate, administer, and engineer monitoring solutions within a complex enterprise topology. You will work with numerous vendors, Windows, network, and monitoring tools to provide stakeholders the information necessary to ensure that the firm's on-premises and cloud network, applications, and IT services are healthy and available, while ensuring the enterprise monitoring platform operates on a 24/7 basis.
About The Role


As an Enterprise Monitoring Engineer, you will be responsible for the administration, maintenance, and management of applications such as, but not limited to, Microsoft Systems Center Operations Manager (SCOM), System Center Orchestrator (SCO), SolarWinds NPM/NTA, VMWare vROps, SQL Sentry, Azure Monitor, Azure Automation, & Thousand Eyes.
Other key responsibilities include:
Engineer monitoring solutions for the firm's critical applications and core infrastructure
Develops solutions for the integration of management systems into the monitoring platform for the correlation of monitoring data and unified alerting into ServiceNow
Build, monitor and support knowledge of hybrid automation using Azure Automation
Create real-time interactive dashboards to show the health of the firms critical infrastructure and business applications
Must be client focused and collaborate with engineers, developers and infrastructure teams to provide a reliable and dynamic set of services through an enterprise monitoring solution

About You


Join our team if you:
Have experience with Configuration, Administration and Implementation of at least two of the tool-sets

Azure Monitor
Azure Automation
Microsoft Systems Center Operations Manager (SCOM)
System Center Orchestrator (SCO)
SolarWinds NPM
VMWare vROps
SQL Sentry
ThousandEyes

Experience of design and configuration of Monitoring tool dashboards and rule-sets
Ability to quickly assess application topology and identify dependencies suitable for monitoring
Strong analytical skills to diagnose and troubleshoot a variety of symptoms related to technology problems, and recommend and implement effective monitoring solutions

And skills in:
PowerShell & basic SQL queries
Design and build of automation solutions
SCOM Management Pack Authoring, Configuration and Management on SCOM2016 or above
A good understanding of LAN/WAN servers and systems including windows, switches, routers, VMWare and ancillary services.

We encourage you to apply!
Successful candidates will not only be provided with an outstanding opportunity, but will also be provided with a generous total compensation package with bonuses awarded in recognition of both individual and firm performance. Eligible employees can participate in Latham's comprehensive benefit program which includes:
Health insurance as well as group income protection and life assurance
A pension plan
Wellness programs
Employee discounts
And more!

Latham & Watkins is an Equal Opportunity Employer. Our commitment to diversity, equal opportunity and sustainability enables Latham & Watkins to draw from a remarkable wealth of talent to create one of the world's leading law firms.
Latham & Watkins' lawyers, paralegals, and professional staff worldwide comprise a rich mixture of different races, ethnic backgrounds, religions, sexual orientations, cultures, and primary languages. Our diversity makes us who we are.
What sets Latham & Watkins apart is our commitment to our pro bono work and sustainability initiatives. Latham's dedication to pro bono work is a source of pride and reflects a fundamental part of the firm's culture. For more information about our pro bono work, please click here.
Latham & Watkins is committed to supporting the long-term sustainability of the environment, you can find more information on our sustainability programs by visiting our Latham Sustainability webpage.