Workplace Experience Host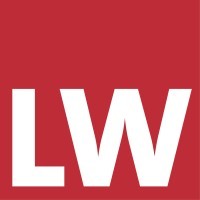 Latham & Watkins
Houston, TX, USA
Posted on Friday, May 19, 2023
Job Description


Latham & Watkins, a global law firm consistently ranked among the top firms in the world, is seeking a Workplace Experience Host to join our dynamic team in Houston. This role should have the ability to work flexible hours including nights and weekends.
The schedule for this role is generally 8:30 am – 5 :00 pm, Monday – Friday, the Workplace Experience Host must be able to work flexible hours. This is an in-office role.

About Latham & Watkins


Latham & Watkins is a global law firm consistently ranked among the top firms in the world. The success of our firm is largely determined by our commitment to hire and develop the very best and brightest, creating a team that provides our clients with the highest quality of work and service. We are driven by our core values: respect, innovation, and collaboration.
About The Role


As a Workplace Experience Host (WE), you will be the first step in a client's journey. You are the first impression, the face of the firm. You are present and ready to assist, and you are integral to the vision and execution of the workplace experience. Other key responsibilities include:
Supporting the day-to-day operations and playing a key role in space management, including welcoming visitors and personnel to the office and ensuring a seamless arrival and comfortable experience
Acting as a trusted advisor to those in the office, proactively touring the floors, liaising with clients, and anticipating internal and external clients' needs
Taking the initiative to understand how clients use and need meeting, hoteling, and assigned spaces and making recommendations for improvements
Contributing to the team effort in an administrative capacity, including meeting coordination (scheduling, logistics & set up), visitor management, expense tracking, and resource management
Maintaining and supporting the conference center, ensuring space is configured to customer specifications and ready for use

About You


We'd love to hear from you if you:
Earn the trust of clients by offering exceptional assistance, knowledge, and support
Display a composed and self-assured manner at all times
Take initiative and feel empowered to take ownership and be decisive when supporting clients

And have:
A High School Diploma
A minimum of three (3) years of Workplace Experience or related experience
A working knowledge of health and safety standards and regulations
The ability to utilize and navigate various technology platforms and applications

Successful candidates will not only be provided with an outstanding career opportunity and welcoming environment but will also be provided with a generous total compensation package with bonuses awarded in recognition of both individual and firm performance. Eligible employees can participate in Latham's comprehensive benefit program which includes:
Healthcare, life and disability insurance
A generous 401k plan
At least 10 paid holidays per year, and a PTO program that accrues 23 days during the first year of employment and grows with tenure
Well-being programs (e.g., mental health services, mindfulness and resiliency, medical resources, well-being events, and more)
Professional Development programs
Employee discounts
And more!

Additionally, we have a range of diversity programming including Global Affinity Groups. These groups provide a firmwide platform to share experiences and advice as well as an opportunity to participate in a supportive network with common interests to help make life at the firm even better.
Latham & Watkins is an Equal Opportunity Employer. Our commitment to diversity, equal opportunity, pro bono work and sustainability enables Latham & Watkins to draw from a remarkable wealth of talent to create one of the world's leading law firms. Our lawyers, paralegals, and professional staff worldwide comprise a rich mixture of different races, ethnic backgrounds, religions, sexual orientations, cultures, and primary languages. Our diversity makes us who we are.
Please click here to review your rights under U.S. employment laws. #WayUp