Software Engineer II CTJ - Poly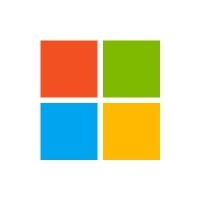 Microsoft
Software Engineering
Elkridge, MD, USA
Posted on Wednesday, May 17, 2023
Software Engineer II CTJ - Poly
Elkridge, Maryland, United States
1553012

May 18, 2023

0-25

%

Software Engineering

Individual Contributor

Full-Time

Up to 100% work from home
Are you someone with passion for technology, engineering excellence and quality? Are you looking for work on world-class cloud services with a team of highly talented engineers? If so, Azure Data Services is the right place for you.
Azure Data Services is the Microsoft organization that delivers industry-leading, intelligent, cloud services that span 36 regions across the world. Some of best-known products are SQL Database, CosmosDB, HDInsight, MySQL, PostgreSQL, Databricks, SQL Datawarehouse, Azure Data Factory, Azure Stream Analytics, Cognitive Search, and the newly announced Azure Synapse Analytics. We are meeting the stringent needs of mission-critical applications run by our most demanding customers. The scale of the challenge is enormous; we have millions of databases serving billions of requests, over exabytes of storage, across most of the world. If you want to be part of one of the biggest data projects in the world, if you enjoy being customer-focused and enjoy problems of data analysis and thoughtful approaches to problem solving, join us.
On our team, we strive to build lasting relationships, and we make each other better by supporting, mentoring, laughing, and empathizing. We believe strongly that diversity and empathy are key to building great teams and crafting visionary products with global appeal. We value variety in perspectives and backgrounds and work together to create an inclusive environment that supports this.
Responsibilities
Design and deliver software and infrastructure to improve the reliability, scalability, and efficiency of your services.

React to problems relating to mission critical services and

mitigate

, with the goal of automating response to all non-exceptional service conditions.

Solve problems relating to mission critical services and create solutions to prevent problem recurrence, with the goal of automating response to all non-exceptional service conditions.

Influence and create new designs,

architectures

, standards, and methods for large-scale distributed systems.

Drive cost efficiency through service capacity planning and demand forecasting, software performance analysis and system tuning.

Organize and ensure on-call duties are available for your

services

Build and d

rive consensus towards common goals and priorities.

Responsible for the execution & adherence of Software Engineering Standards for Data Archiving and retention

Accountable for retention of critical intellectual property

Accountable for the planning and execution engineering phases of team projects in conformance to project goals, requirements, and schedule

Participate in project team activities and contributes to documentation requirements consistent with

methodology

Successfully complete engineering phases of projects in conformance to project goals, requirements, and schedule

Practice Agile+ software development by adding and leveraging Telemetry/Instrumentation to our components and services to drive decisions while executing in an agile cadence for engineering activities such as: designing, coding, testing, debugging and incident management.

Support team efforts in adopting relevant new technologies, tools, methods and processes from Microsoft and industry.

Drive quality right from the design phase, incorporating

best

practices and engineering for testability.

Expose test coverage issues, organize and implement integration tests, and

resolves

problem areas.

Educate teams on existing, emerging technologies and drive POCs to evaluate technology fits for customer needs
Required/Minimum Qualifications
Bachelor's Degree in Computer Science or related technical field AND 2+ years technical engineering experience with coding in languages including, but not limited to, C, C++, C#, Java, JavaScript, or Python

OR equivalent experience.
Other Requirements
Security Clearance Requirements: Candidates must be able to meet Microsoft, customer and/or government security screening requirements are required for this role. These requirements include, but are not limited to the following specialized security screenings:
The successful candidate must have an active U.S. Government Top Secret Clearance with access to Sensitive Compartmented Information (SCI) based on a Single Scope Background Investigation (SSBI) with Polygraph. Ability to meet Microsoft, customer and/or government security screening requirements are required for this role. Failure to maintain or obtain the appropriate U.S. Government clearance and/or customer screening requirements may result in employment action up to and including termination.

Microsoft Cloud Background Check: This position will be required to pass the Microsoft Cloud background check upon hire/transfer and every two years thereafter.

This role will require access to information that is controlled for export under U.S. export control regulations, potentially under the International Traffic in Arms Regulations or the Export Administration Regulations. As a condition of employment, the successful candidate will be required to provide proof of citizenship, U.S. permanent residency or other protected status under 8 U.S.C. § 1324b(a)(3) for assessment of eligibility to access the export-controlled information. To meet this legal requirement, citizenship will be verified via a valid passport.
This position requires verification of U.S. citizenship due to citizenship-based legal restrictions. Specifically, this position supports United States federal, state, and/or local United States government agency customers and is subject to certain citizenship-based restrictions where required or permitted by applicable law. To meet this legal requirement, citizenship will be verified via a valid passport.
Preferred/Additional Qualifications
Experience

in C OR C++ OR C# OR Java OR object-oriented programming; SQL dialects, JavaScript/TypeScript,

React

; T-SQL and PowerShell

Experience building and shipping production grade software or services, including designing and implementing solutions for platform and application layer telemetry and monitoring

Bachelor's degree (Master's preferred) in computer science or Engineering or Mathematics or Physics or IT technical discipline

Understanding of systems

with fundamentals in OS and databases including professional experience with

multiple

relational database systems, ideally SQL, PostgreSQL / MySQL or Maria DB

desirable

but not required.

Experience coordinating resources across diverse teams to restore service and maintain SLA's, ITIL certification is preferred.

Ability to analyze network and performance monitor traces, application performance problems, and

windows

application and crash-

dump

Ability to conceptualize a distributed service,

it's

dependencies and the transactional flow when troubleshooting across network, application, caching, queuing, load-balancing, storage and distributed

services

layers.

Enthusiasm, integrity, ingenuity,

results

-orientation, self-motivation, and resourcefulness in a fast-paced competitive environment.

Deep desire to work collaboratively, solve problems with groups, find win/win solutions and celebrate

successes

Get excited by the challenge of hard technical problems and have a great curiosity and willingness to question -Love the next problem, the next experiment, the next partner.

Always leading with deep passion and empathy for customers

Communication skills are a key component of this role with audiences that include customers, peers and at times executive leadership

Software Engineering IC3 - The typical base pay range for this role across the U.S. is USD $94,300 - $182,600 per year. There is a different range applicable to specific work locations, within the San Francisco Bay area and New York City metropolitan area, and the base pay range for this role in those locations is USD $120,900 - $198,600 per year. Certain roles may be eligible for benefits and other compensation. Find additional benefits and pay information here: https://careers.microsoft.com/us/en/us-corporate-pay
Microsoft is an equal opportunity employer. All qualified applicants will receive consideration for employment without regard to age, ancestry, color, family or medical care leave, gender identity or expression, genetic information, marital status, medical condition, national origin, physical or mental disability, political affiliation, protected veteran status, race, religion, sex (including pregnancy), sexual orientation, or any other characteristic protected by applicable laws, regulations and ordinances. We also consider qualified applicants regardless of criminal histories, consistent with legal requirements. If you need assistance and/or a reasonable accommodation due to a disability during the application or the recruiting process, please send a request via the Accommodation request form.
Benefits/perks listed below may vary depending on the nature of your employment with Microsoft and the country where you work.
Industry leading healthcare

Savings and investments

Giving programs

Educational resources

Maternity and paternity leave

Opportunities to network and connect

Discounts on products and services

Generous time away
b4479db219314fa8a18eabd6125b1bfa