Data Center Critical Environment Program Manager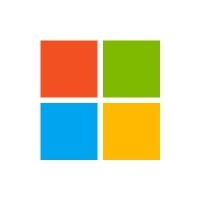 Microsoft
Operations
boydton, va, usa
Posted on Sunday, May 21, 2023
Data Center Critical Environment Program Manager
Boydton, Virginia, United States
1553923

May 19, 2023

0-25

%

Data Center

Individual Contributor

Full-Time

Microsoft on-site only
Microsoft's Cloud Operations & Innovation (CO+I) is the engine that powers our cloud services. As a CO+I Data Center Critical Environment Program Manager, you will perform a key role in delivering the core infrastructure and foundational technologies for Microsoft's online services including Bing, Office 365, Xbox, OneDrive, and the Microsoft Azure platform. As a group, CO+I is focused on the personal and professional development of all employees and offers trainings and opportunities including Career Rotation Programs, Diversity & Inclusion trainings and events, and professional certifications.
Our infrastructure is comprised of a large global portfolio of more than 100 datacenters and 1 million servers. Our foundation is built upon and managed by a team of subject matter experts working to support services for more than 1 billion customers and 20 million businesses in over 90 countries worldwide.
With environmental sustainability and optimization at the forefront of our datacenter design and operations, we continue to grow and evolve as we meet the ever-changing business demands that hold Microsoft as a world-class cloud provider.
Do you want to empower billions across the world? Come and join us in CO+I and be at the forefront of the action!
In alignment with our Microsoft values, we are committed to cultivating an inclusive work environment for all employees to positively impact our culture every day.
Data Center Operations / Service Delivery:
Establish working relationships with customers.

Oversee the day-to-day operations and maintenance of mechanical and electrical equipment in a datacenter

Manage, plan control and organize the planned preventative and corrective electrical and/or mechanical equipment.

This involves utilizing computerized maintenance management system
(CMMS)and monitoring the performance of electrical plant and machinery, ensuring work is undertaken to prevent failure/loss of the plant and equipment and the production of work order and allocating the work daily to the Technicians, monitoring progress, and inspecting completed work to ensure the required standards are achieved.

Ensure that electrical, mechanical, and/or fire/life safety equipment within the datacenter is operating at peak efficiency.

Ensure compliance with infrastructure operations standardization

Act as an escalation point for all facilities-related issues within the datacenter, escalating to the Data Operations Manager as needed. This may include assisting technicians in times of emergencies, job training, and providing input/recommendations on electrical/mechanical design parameters.

Management of small-to-medium projects from conception to completion

Ensure routine reporting for critical infrastructure, inclusive of operational and maintenance Key performance indicators (KPIs), objectives, organizational polices, procedures, and standards.

Driving cost/energy efficiency projects

Identifying single points-of-failure at regional datacenter locations

Coordinate, plan, schedule, and supervise Critical Environment audits and compliance verifications

Drive identification and remediation of vulnerabilities (such as single points of failure). Provide recommendations on new data center equipment designs, technologies, and construction methods. Drive cost/energy efficiency projects
Data Center Work Environment:
Share best practices, assists others in learning role, process, procedures; and mentors others

Promotes a culture of safety, security, and compliance in all aspect of datacenter activities

Realize the impact of change on others

Learn, live, and coach the One Microsoft culture and values. Lead through change by bringing clarity, generating energy, and delivering success

Removes barriers to agility to enable the team to shift priorities quickly without losing productivity.
Required/Minimum Qualifications
High School Diploma or equivalent AND 1+ year(s) industry experience

OR 2+ years industry experience and college course work

To promote health and safety in the workplace, employees are subject to required health related screenings, such as hearing testing, which includes both baseline testing and annual retests, where permitted by applicable law.
Other Requirements:
Ability to meet Microsoft, customer and/or government security screening requirements are required for this role. These requirements include, but are not limited to the following specialized security screenings:
Citizenship Verification :This position requires verification of U.S. citizenship due to citizenship-based legal restrictions. Specifically, this position supports United States federal, state, and/or local or United States government agency customers and is subject to certain citizenship-based restrictions where required or permitted by applicable law. To meet this legal requirement, citizenship will be verified via a valid passport.
Criminal Justice Information Services: This position may require passing a background check conducted through the CJIS criminal justice information system by authorized local, state, and/or federal agencies.
Microsoft Cloud Background Check: This position will be required to pass the Microsoft Cloud background check upon hire/transfer and every two years thereafter.
Preferred Qualifications:
1+ years of relevant work experience in a datacenter or other critical environment with focus on mechanical or electrical maintenance/operations.

Some examples of mechanical equipment in the critical environment may include (but not be limited to): AHUs, CRAHUs, Exhaust Fans, etc.

Some examples of electrical equipment in the critical environment may include (but not be limited to): UPSs, PDUs, Generators, Switchgear, etc.

2+ years of experience with project management or relevant certification/training in project management

Project Management Institute (PMI) or similar certification

Experience with physical Information Technology infrastructures (e.g. Servers, SANs, Networking, etc.)
Data Center Operations Management IC3 - The typical base pay range for this role across the U.S. is USD $76,400 - $154,100 per year. There is a different range applicable to specific work locations, within the San Francisco Bay area and New York City metropolitan area, and the base pay range for this role in those locations is USD $102,700 - $169,200 per year.

Certain roles may be eligible for benefits and other compensation. Find additional benefits and pay information here: https://careers.microsoft.com/us/en/us-corporate-pay
Microsoft is an equal opportunity employer. All qualified applicants will receive consideration for employment without regard to age, ancestry, color, family or medical care leave, gender identity or expression, genetic information, marital status, medical condition, national origin, physical or mental disability, political affiliation, protected veteran status, race, religion, sex (including pregnancy), sexual orientation, or any other characteristic protected by applicable laws, regulations and ordinances. We also consider qualified applicants regardless of criminal histories, consistent with legal requirements. If you need assistance and/or a reasonable accommodation due to a disability during the application or the recruiting process, please send a request via the Accommodation request form.
Benefits/perks listed below may vary depending on the nature of your employment with Microsoft and the country where you work.
#COICareers
Industry leading healthcare

Savings and investments

Giving programs

Educational resources

Maternity and paternity leave

Opportunities to network and connect

Discounts on products and services

Generous time away
b4479db219314fa8a18eabd6125b1bfa