DATA ANNOTATION SPECIALIST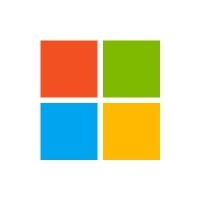 Microsoft
Hyderabad, Telangana, India
Posted on Monday, May 22, 2023
DATA ANNOTATION SPECIALIST
Hyderabad, Telangana, India
1553757

May 22, 2023

None

Business Operations

Individual Contributor

Full-Time

Microsoft on-site only
This position is going to be with the Microsoft Business Operations Team in India. This job requires individuals to work at the office location.
Job location: Hyderabad, India (on-site only)
Microsoft Business Process Outsourcing and AI Operations (BPO & AIO) is responsible for the contracting, performance management, and continuous improvement execution activities for all outsourced global service providers supporting a wide range of business units within Microsoft. Our Mission is to be trusted advisors who anticipate and operationally execute on Business Process and opportunities delivering value to both Microsoft and our Customers.
If you love the pursuit of excellence and are inspired by the challenges that come through driving innovations that impact how the world lives, works and plays, then we invite you to learn more about Microsoft Operations - and the value we deliver across Microsoft and to our customers and partners. We offer unique opportunities to work on interesting global projects in an environment that appreciates diversity, focuses on talent development and recognizes and rewards great work.
We make doing business with Microsoft easy
Want to use your language skills to help make better Microsoft products?
The Data Annotation Specialist is a key component in building the next generations of speech recognition by producing high quality transcriptions and contextual turns which train and improve Microsoft products and services. The Data Annotation Specialist will use language skills and cultural knowledge to capture nuances with high fidelity. In this role you will be the foundation of the Microsoft teams responsible for driving machine learning and high AI technology, such as, AI assistance for people's daily life, meeting captioning, and more. Join our team and use your background and expertise to continue delivering value to Microsoft.
- Data Annotation Specialist's:
Use in house tools to transcribe and annotate data for various projects. A few examples may be providing transcription (text) for audio clips or annotating text or images to verify certain types of data.
- Go through content (online and offline), extract information, provide needed information through tools with high accuracy and consistency.
- Perform quality evaluation of transcription and annotation results produced by different sources.
- Collaborate with team members on day-to-day problem solving and projects assigned by managers.
- Data Annotation Specialists will come across offensive, sensitive, or objectionable material and may be required to work with this type of content to help train our AI models for the protection of Microsoft's customers.
- Data Annotation Specialists are comfortable understanding data as it relates to :
Sentiment: The emotional intonation and other subjective implications behind keywords and phrases.
Intent: The human intent, or the user's end goal, behind different statements.
Semantic: Understanding exactly what the meaning is behind what users are seeking.
- Use deductive reasoning based on information provided in contextual turns to ensure data labelling is of the highest quality.
Basic Qualifications:
Completion of Higher Secdondary Exam or equivalent work experience.
Fluent in English – both written and spoken. Knowledge of English language spelling, vocabulary, grammar, pronunciation, accents, intent, etc.
2+ years of troubleshooting experience, customer service or equivalent experience
Passionate and curious about technology
Preferred Qualifications:
Bachelor's degree or equivalent work experience
In depth knowledge of required language pitch, tones, rhythm, intent, etc.
Ability to have fun at work while bringing your authentic self
Linguistics or computational linguistic background
Experience in language technology including speech
Proficient in multiple required languages
Great attention to detail
Good computer skills
Quick learner
Relevant certifications
• Aptitude or interest in Excel, SQL, HTML, JavaScript or C# programing skills
Microsoft is an equal opportunity employer. All qualified applicants will receive consideration for employment without regard to age, ancestry, color, family or medical care leave, gender identity or expression, genetic information, marital status, medical condition, national origin, physical or mental disability, political affiliation, protected veteran status, race, religion, sex (including pregnancy), sexual orientation, or any other characteristic protected by applicable laws, regulations and ordinances. If you need assistance and/or a reasonable accommodation due to a disability during the application or the recruiting process, please send a request via the Accommodation request form.
Benefits/perks listed below may vary depending on the nature of your employment with Microsoft and the country where you work.
Industry leading healthcare

Savings and investments

Giving programs

Educational resources

Maternity and paternity leave

Opportunities to network and connect

Discounts on products and services

Generous time away
b4479db219314fa8a18eabd6125b1bfa