Senior Software Engineer - Azure Data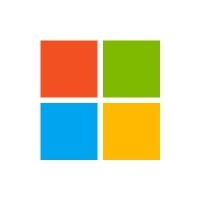 Microsoft
Software Engineering
Redmond, WA, USA
Posted on Tuesday, May 23, 2023
Senior Software Engineer - Azure Data
Redmond, Washington, United States
1551756

May 22, 2023

0-25

%

Software Engineering

Individual Contributor

Full-Time

Up to 100% work from home
Help empower people and organizations to act in real time based on all relevant data to solve the problems of today and realize the opportunities of tomorrow.
As part of Microsoft's Intelligence Platform division, we're creating the future of real-time intelligence products. In effect, we're augmenting reality with timely, data-driven insights. We're making it easy for people to make sense of the millions of events happening around them and see what actions to take every second of every day. We're helping businesses and organizations eliminate their blind spots and delays and create innovative new value for their customers.
We're looking for a senior software engineer to build exceptional web and mobile applications, cloud services, development kits, and AI/ML models so people can easily extract the full value of the signals around them. You would solve challenging technical problems and leverage the latest technologies to deliver world-class user experiences, interactive designers, and real-time streaming data platforms.
We're a small, rapidly growing team. We value people, learning, and excellence. We cultivate a high-trust environment with great collaboration, open dialogue, and fun. It is a place for you to learn a lot and grow, both as an engineer and as a technical leader. We seek out diverse perspectives and challenge our assumptions, so we find the best solutions and build the best product. We try new ideas, learn, fail-fast, and try again. And ultimately, we love delighting our customers and helping them succeed.
To that end, we'd like your help and unique perspective!
Deliver world-class user experiences and features to customers on time

Design, implement, test, and operate high-quality cloud services and/or web applications

Drive engineering improvements continuously to ship more rapidly and efficiently with higher quality

Contribute to the product vision, roadmap, architecture, and planning

Collaborate with partner teams to deliver new value in our product and across Microsoft's products

Work with customers to understand their pain points and make them successful

Foster a culture of excellence, inclusion, collaboration, and customer focus
Required Qualifications:
Bachelor's Degree in Computer Science, or related technical discipline AND 4+ years technical engineering experience with coding in languages including, but not limited to, C#, Java, JavaScript, .NET, Node.js, or React.js

OR equivalent experience.

3+ years of technical leadership in shipping high-quality, large-scale cloud services and/or applications
Other Requirements:
Ability to meet Microsoft, customer and/or government security screening requirements are required for this role. These requirements include, but are not limited to the following specialized security screenings: Microsoft Cloud Background Check:
This position will be required to pass the Microsoft Cloud background check upon hire/transfer and every two years thereafter.
Preferred Qualifications:
Systematic problem solving with clean, modular design thinking

Track record of excellence in software engineering, including design, coding, code reviews, testing, and devops

Excellent communication and collaboration in a team environment

Experience with building, deploying, and operating applications and services on cloud platforms (e.g., Azure, AWS, GCP)

Experience with using data visualization technologies (e.g., D3, Highcharts)

Growth mindset to learn, seek diverse viewpoints, and stay current with industry trends and techniques

Startup mentality to move and iterate rapidly, work across disciplines, and focus on customers
Software Engineering IC4 - The typical base pay range for this role across the U.S. is USD $112,000 - $218,400 per year. There is a different range applicable to specific work locations, within the San Francisco Bay area and New York City metropolitan area, and the base pay range for this role in those locations is USD $145,800 - $238,600 per year.

Certain roles may be eligible for benefits and other compensation. Find additional benefits and pay information here: https://careers.microsoft.com/us/en/us-corporate-pay
Microsoft is an equal opportunity employer. All qualified applicants will receive consideration for employment without regard to age, ancestry, color, family or medical care leave, gender identity or expression, genetic information, marital status, medical condition, national origin, physical or mental disability, political affiliation, protected veteran status, race, religion, sex (including pregnancy), sexual orientation, or any other characteristic protected by applicable laws, regulations and ordinances. We also consider qualified applicants regardless of criminal histories, consistent with legal requirements. If you need assistance and/or a reasonable accommodation due to a disability during the application or the recruiting process, please send a request via the Accommodation request form.
Benefits/perks listed below may vary depending on the nature of your employment with Microsoft and the country where you work.
#azdat
#msftintelplat
#rtaction
#realtime
#action
Industry leading healthcare

Savings and investments

Giving programs

Educational resources

Maternity and paternity leave

Opportunities to network and connect

Discounts on products and services

Generous time away
b4479db219314fa8a18eabd6125b1bfa