Senior Customer Success Manager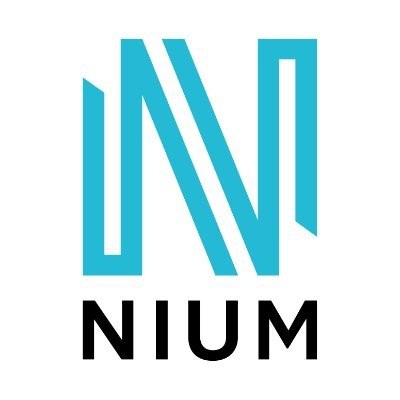 Nium
Customer Service, Sales & Business Development
Dubai - United Arab Emirates
Posted on Monday, May 8, 2023
Nium was founded on the mission to build the global payments infrastructure of tomorrow, today. With the onset of the on-demand economy, its single platform for global payments and card issuing is shaping how banks, fintechs, and businesses everywhere to disburse and collect funds instantly across borders. Its payout network supports 100 currencies and spans 195+ countries, 100 of which in real-time. Funds can be disbursed to accounts, wallets, and cards and collected locally in 35 markets. Nium's growing card issuance business is already available in 34 countries. Nium holds regulatory licenses and authorizations in over 40 countries, enabling seamless onboarding, rapid integration, and compliance – regardless of geography. The company is co-headquartered in San Francisco and Singapore, with regional offices in London, Amsterdam, Hong Kong, Mumbai, Bengaluru, and Chennai.
Where do you come into the picture?
Our Senior Customer Success Manager is responsible for managing our payments clients in the region along with optimizing their journey with Nium and ensuring that the overall customer success and account growth criteria are met. As you do this, you will also build deep expertise about Nium's payments solution so as to best position our solutions with the key clients and partners you manage.
Your obsession with creating ever-evolving ways to delight the client in their success journey with Nium should enable you to envision avenues to unlock world-class experiences for our institutional clients throughout their working relationship with Nium.
What would a day in your life @ Nium look like?
Become a trusted partner to a portfolio of clients, actively studying their business and engaging them in opportunities to develop solutions based on Nium's product suite. The role holder will constantly seek to identify upsell, cross-sell, and commercial optimisation opportunities.
Partner closely with internal stakeholders to represent the voice of the customer and look to influence by promoting a customer-centric mindset across the organisation. Working with cross functional leaders to ensure strategy and execution are aligned across the company will be critical to success for the role holder's client portfolio.
Accountable for reporting, the role holder will ensure clients have all of the appropriate reporting data and tools needed to manage their business and work productively with Nium. The role holder will also coordinate Quarterly Business Reviews with clients to gauge the relationship's overall health.
Constantly assess and interpret market information to anticipate and respond to trends.
On a near real-time basis, you would track, report, identify growth opportunities and optimize the performance of our clients, including identifying issues as they arise, assessing possible solutions, and executing those solutions
Requirements
Proven track record in Customer Success Management & client growth management within FinTech / Payments industry
Client focussed with a deep understanding of the FinTech / Payments industry and demonstrable experience in managing a diverse variety of customers within the Payments industry
Strong business acumen is required to be able to see the bigger picture, devise growth strategies for the future, and follow through with meticulous execution
A customer-centric thinker who obsesses over the needs of their customer and works toward providing a positive customer experience both at the point of the service and after the service in order to drive profits
The role holder will have outstanding communication skills and are comfortable relaying complex technical information as well as interacting and communicating challenging information to key stakeholders internally and with the Client's teams
Benefits
Hybrid Working Environment
24x7 Employee Assistance Program
Recognition framework
Employee referral bonus program
Generous Medical Benefits
Work for a company whose values focus on transparency
Generous PTO in addition to paid leave between Christmas and New Year
At Nium we center our way of work around 3 core values globally -
#KeepItSimple, #MakeItBetter and #WinItTogether.
What's it like to be a Nium'er?
We cut through complexity, simplify at speed and operate with scale in mind.
We build innovative solutions that make our customers' lives better.
We win in this competitive market by collaborating as one team.