Executive/ Senior Executive - KYC Operations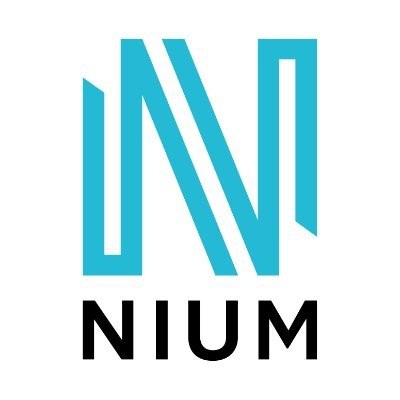 Nium
Operations
Mumbai, Maharashtra, India
Posted on Monday, May 8, 2023
Nium was founded on the mission to build the global payments infrastructure of tomorrow, today. With the onset of the on-demand economy, its single platform for global payments and card issuing is shaping how banks, fintechs, and businesses everywhere to disburse and collect funds instantly across borders. Its payout network supports 100 currencies and spans 195+ countries, 100 of which in real-time. Funds can be disbursed to accounts, wallets, and cards and collected locally in 35 markets. Nium's growing card issuance business is already available in 34 countries. Nium holds regulatory licenses and authorizations in over 40 countries, enabling seamless onboarding, rapid integration, and compliance – regardless of geography. The company is co-headquartered in San Francisco and Singapore, with regional offices in London, Amsterdam, Hong Kong, Mumbai, Bengaluru, and Chennai.
Where do you come into the picture?
Over the years we have slowly and steadily recruited some of the best in the business and every day they bring us closer to our full potential. In the five years since our inception, we have evolved significantly as a company and client onboarding has always been at our core. We believe that cross-border money transfers should be seamless; and every customer using our services should have a smooth, cost-effective and a transparent experience. Creating a smooth onboarding experience for our clients is a crucial first step in this direction. You will be a part of the KYC team responsible for opening and reviewing existing client accounts according to Nium's policies and procedures.
What would a day in your life @ Nium look like?
As a KYC Operations Executive / Senior Executive you will –
Perform due diligence on clients by conducting detailed analysis of KYC information and documentation received
Carry out risk assessment using internal & third-party sources
Liaise with clients to obtain necessary documentation according to Nium's policies & procedures
Perform periodic review of existing client accounts to ensure client information and documentation is always current and complete
Develop and maintain a good understanding of AML, KYC regulations and a complete understanding of client due diligence requirements
Report suspicious / high risk accounts to Nium's Compliance team
Work with Product & Technology teams to implement onboarding and EKYC workflows in new/existing markets
Monitor work position and report operational performance to the Operations leadership
Run projects to improve processes through simplification or automation
This role will require you to work in a rotational shift environment. Also, given NIUM operates across multiple geographies there are no fixed holidays, and we follow a flexible holiday schedule.
Requirement:
3-8 years of relevant experience
Strong understanding of Client Due Diligence requirements, preferably within the US, EU, AU and Asia region
Prior experience in global payments or cross-border remittance companies will be an added advantage
Attention to detail and good organizational skills are essential
Ability to prioritize, organize and execute tasks with minimal supervision
Good communication skills, both written and verbal
Ability to multi-task and keep calm under pressure
Good working knowledge of Microsoft Office and other Technology tools for end-users
Flexible to work outside normal office hours and in rotational shifts to support operational requirements
Review/Own/Transcribe business requirements specifications with the Tech team
Participate in UAT
Identify system discrepancies and work with the Tech team for short- & long-term solutions
At Nium we center our way of work around 3 core values globally -
#KeepItSimple, #MakeItBetter and #WinItTogether.
What's it like to be a Nium'er?
We cut through complexity, simplify at speed and operate with scale in mind.
We build innovative solutions that make our customers' lives better.
We win in this competitive market by collaborating as one team.