Payment Operation Manager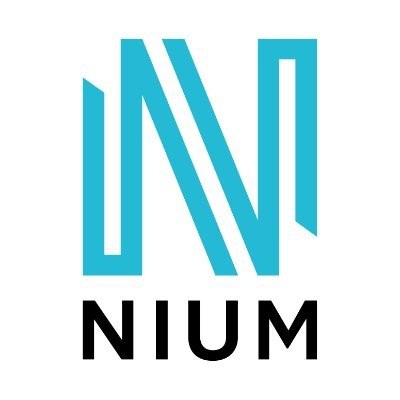 Nium
Malta
Posted on Monday, May 8, 2023
Nium was founded on the mission to build the global payments infrastructure of tomorrow, today. With the onset of the on-demand economy, its single platform for global payments and card issuing is shaping how banks, fintechs, and businesses everywhere to disburse and collect funds instantly across borders. Its payout network supports 100 currencies and spans 195+ countries, 100 of which in real-time. Funds can be disbursed to accounts, wallets, and cards and collected locally in 35 markets. Nium's growing card issuance business is already available in 34 countries. Nium holds regulatory licenses and authorizations in over 40 countries, enabling seamless onboarding, rapid integration, and compliance – regardless of geography. The company is co-headquartered in San Francisco and Singapore, with regional offices in London, Amsterdam, Hong Kong, Mumbai, Bengaluru, and Chennai.
We are looking for a key contributor to join our Client Operations team as a Payments Operations Manager. The chosen candidate will be aiding the Senior Customer Operations Manager in managing the payment segment of the Client Operations team and will also act as the first point of escalation for any client queries or when any internal support is required.
The Payments Operations Manager will ensure that through their team, we achieve customer and operational excellence. Reporting to our Senior CustomerOperations Manager, this role is tasked with the following key deliverables:
Key Responsabilities
Overseeing the ongoing improvement, documentation, and maintenance of internal processes
Autonomy to carry out the job within parameters set by higher management
Developing the team's staff members through regular feedback sessions and day-to-day interactions
Provide leadership, development and coaching of the team. Actively engaging and supporting the development of your team to ensure better performance and succession planning
Making sure that both client escalations and internal escalations received are being handled properly by meeting a satisfactory resolution for the client efficiently while observing company policies
Working closely with the Senior Payments Officer to ensuring that all Payment Operations related tickets are being handled appropriately and in a timely manner
Overseeing investigations and handling any escalations regarding any payment processing and/or flow of funds issues on client accounts or cards
Contributing to the Project Teams initiative by aiding in projects' delivery and launch by carrying out tasks/actions that are assigned to the Payment Operations team
Weekly and monthly liaison with the Client Operations Manager to keep them up to date on status/progress/issues, etc.
Creating and delivering of monthly reporting to higher management
Providing feedback and suggesting continuous ways of improvement to the Senior Customer Operations Manager
Assisting with annual external audit; preparation in relation to the reconciliation of cards and funding accounts balances
Other reports as requested on an ad-hoc basis
Creating and delivering appraisals and performance reviews
Accountable for delivery of the recruitment, training, induction, and coaching strategy across the team
Applying best practise, deliver continuous improvement strategies identified through both employee and client insight creating a positive change environment
Contribute to the design and implementation of change Programmes and projects which impact the Client Operation team
Perform any other duties that may be reasonably assigned from time to time
Ensure effective and consistent communication throughout the team, encourage feedback and customer insight in order to enhance the clients' experience
Flexible working approach with additional hours required and on call 24/7 due to operating times
Requirements
You must possess a Finance related qualification at MQF Level 6 or higher
Strong people management skills with previous experience in a similar leadership role within finance and payments
Possesses a passion, curiosity, and energy for finance and IT
Previous experience with databases and SQL is an asset
Results orientated, proactive and can-do attitude
Good stakeholder management experience
Strong work ethic, good judgment, initiative, problem-solving and attention to detail
Ability to inspire teams to work together on a common goal with cross-functional teams across multiple time zones
What we Offer at Nium
We Value Performance: Through competitive salaries, performance bonuses, uncapped sales commissions & ESOPs for specific roles, we ensure that all our employees are well rewarded and incentivized for their hard work
We care for our Employees: The wellness of Nium'ers is our #1 priority, we offer medical coverage along with 24/7 employee assistance program & generous vacations, and year-end shut down. We also provide flexible working & a hybrid working environement (3 days per week in the office)
We Upskill Ourselves: We are curious, always want to learn more & upskill ourselves: We therefore do not only provide role-specific traning but also offer all our employees LinkedIn learning solutions & dedicated learning allowances
We Constantly Innovate: Nium has been awarded multiple times for its constant innovations & growth since our inception, such as the 2022 CBI 250 Most Promising Fintech Award or the 2021 Financial Time top 50 High Growth companies in APAC
We Celebrate Together: Work is also about having fun with your colleagues & creating great relationships. We often celebrate together through company-wide social events, team bounding activities, happy hours, team offsites, and so much more!
We thrive through Diversity: Nium has always thrived through a diverse & multicultural workforce, with more than 33 nationalities across 18+ countries. As an Equality Opportunity Employer, we are committed to providing a safe & welcoming environment for everyone.
At Nium we center our way of work around 3 core values globally -
#KeepItSimple, #MakeItBetter and #WinItTogether.
What's it like to be a Nium'er?
We cut through complexity, simplify at speed and operate with scale in mind.
We build innovative solutions that make our customers' lives better.
We win in this competitive market by collaborating as one team.