Project Manager - Network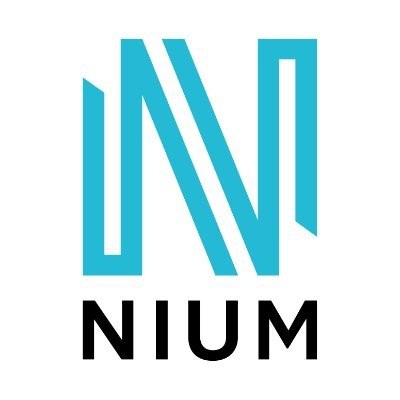 Nium
Operations
Mumbai, Maharashtra, India
Posted on Monday, May 8, 2023
Nium was founded on the mission to build the global payments infrastructure of tomorrow, today. With the onset of the on-demand economy, its single platform for global payments and card issuing is shaping how banks, fintechs, and businesses everywhere to disburse and collect funds instantly across borders. Its payout network supports 100 currencies and spans 195+ countries, 100 of which in real-time. Funds can be disbursed to accounts, wallets, and cards and collected locally in 35 markets. Nium's growing card issuance business is already available in 34 countries. Nium holds regulatory licenses and authorizations in over 40 countries, enabling seamless onboarding, rapid integration, and compliance – regardless of geography. The company is co-headquartered in San Francisco and Singapore, with regional offices in London, Amsterdam, Hong Kong, Mumbai, Bengaluru, and Chennai.
Where do you come into the picture?
NIUM's core mission is to reduce barriers faced by businesses across the world by abstracting away the complexities of Digital payments. Businesses that run on NIUM, from fledgling start-ups to large enterprises, place significant trust in NIUM to accelerate their success.
We are looking for an experienced Project Manager – Network, based out of Mumbai (India), who can accelerate our global expansion of our products that make us a universal plug for financial services.
An integral part of the Network and Market expansion vertical within the Growth & Partnerships BU, this is a high-impact in-country role that requires expertise in strategic thinking, leadership, strong relationship building and management (internal and external). The role will help inform company-wide market expansion efforts, regulatory engagements, and competitive positioning.
What would a day in your life @NIUM look like?
We are seeking a good business project management candidate to develop, implement and execute market expansion and licensing applications as part of the in-country project execution team. The primary role of this position is to support team members in the governance and the successful delivery of licenses in each jurisdiction which has been shortlisted. Additionally, the role entails working across various business and functional units to ensure successful onboarding and project roll out of NIUM business services in that territory.
As a Project Manager – Network @NIUM, you would be responsible for:
• Formulation of tier 1 and tier 2 regulatory engagement, stakeholder mapping and market segmentation based on overall company market expansion plans and regional growth targets
• Review of legal, regulatory, and other licensing requirements in tier 1, 2 and other target markets, alongside legal, compliance and operational leaders
• Leading market expansion and regulatory efforts around the world and targeted operational regions, prioritizing tier 1 and tier 2 markets
• Creation of reporting metrics, dashboards and decision support resources that track licensing, compliance and other regulatory requirements for digital assets, payments, and related activities in tier 1, 2 and other key markets
• Represent and promote NIUM to local administrations, regulators, legislatures, and regional organizations
• Develop a comprehensive and accurate understanding of market access requirements, timelines and report internally
• Obtain approvals that maximize our ability to operate within countries' regulatory structures
• Assist in driving the schedule for initial market access and rapid growth of operations
• Obtain authorization to operate by applying for and obtaining necessary licenses and approvals, including the preparation of applications/information submittals and coordination of necessary internal inputs and reviews
• Assist with the key function of license management and timely license fee payments as required to maintain and obtain new authorizations, as required
• Provide subject matter expertise and specialist support to regional teams in partner and customer conversations and engagements
• Stay informed of the overall market landscape, including new developments, competitors, and potential partners via ongoing research, and keep key global and regional stakeholders informed of significant updates.
What expertise & experiences would you need to have to play this kind of role?
• Have obtained a Degree in Engineering, Business Management or equivalent.
• 5 years experience of which, 2-3 years experience in project management
• Able to handle day-to-day issue resolution with minimal supervision
• A keen interest in financial services regulation and the fintech industry. Specific experience in the payments industry and ability to adapt new technologies to existing use cases; prior knowledge of payment networks and processing is a plus
• Proven knowledge at the strategic and technical levels in regulatory engagement in the payments and financial service domains is a competitive advantage for this role
• Proactive with business partners to identify the critical items in the regulatory roadmap and keep pace with fast-moving business priorities
• Adaptability – adept in improving processes with the ability to identify inefficiencies and uplift processes accordingly
• Ability to gather and analyze licensing and regulatory information and communicate such internally by displaying strong communication skills, which allows you to communicate effectively with stakeholders from various departments. Essentially, strong at building rapport and becoming vital to a small, fast-paced team
• Creative, out-of-the-box thinking coupled with negotiating skills to find new ways of doing things
• Pro-active initiative, self-confidence, and personal drive
• Strong people skills and ability to work well in a team
• Must be computer-literate (Word, Excel, PowerPoint etc.)
• Fluent in written and spoken English.
Join
At Nium we center our way of work around 3 core values globally -
#KeepItSimple, #MakeItBetter and #WinItTogether.
What's it like to be a Nium'er?
We cut through complexity, simplify at speed and operate with scale in mind.
We build innovative solutions that make our customers' lives better.
We win in this competitive market by collaborating as one team.