Senior Compliance Analyst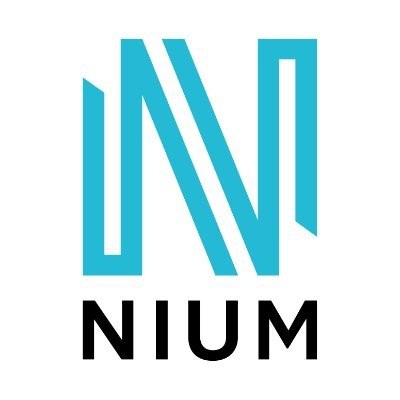 Nium
IT, Legal
Singapore
Posted on Monday, May 8, 2023
Nium was founded on the mission to build the global payments infrastructure of tomorrow, today. With the onset of the on-demand economy, its single platform for global payments and card issuing is shaping how banks, fintechs, and businesses everywhere to disburse and collect funds instantly across borders. Its payout network supports 100 currencies and spans 195+ countries, 100 of which in real-time. Funds can be disbursed to accounts, wallets, and cards and collected locally in 35 markets. Nium's growing card issuance business is already available in 34 countries. Nium holds regulatory licenses and authorizations in over 40 countries, enabling seamless onboarding, rapid integration, and compliance – regardless of geography. The company is co-headquartered in San Francisco and Singapore, with regional offices in London, Amsterdam, Hong Kong, Mumbai, Bengaluru, and Chennai.
Nium is a next-generation financial services platform that enables companies around the world to unlock new revenue opportunities and improve cash flow economics.
Nium is a leader in its geographical and payment service breadth, owning licenses in the world's largest and fastest-growing economies. Our modular platform allows banks, payment providers, travel companies, and other businesses to collect and disburse funds in local currencies to over 100 countries, plus issue physical and virtual cards globally. Our proprietary set of APIs embeds financial services and can bring to life multiple B2B and B2C use cases in a matter of weeks.
Nium is part of CB Insights Fintech 250, which highlights the most promising Fintech companies globally. Today, Nium serves over 130 million customers and enables platforms to provide access to financial services to over 3 billion people across the world.
Where do you come into the picture?
Due to the rapid expansion of our organization, we are looking for a Senior Compliance Analyst to join the Singapore Compliance team. This is an ideal role for an individual with an interest in payment services compliance primarily Anti- Money Laundering, but also a wide array of other applicable regulatory obligations including but not limited to Payment Services regulations, Privacy, and Consumer protection.
This position reports to the APAC Head of Compliance based in Singapore and contributes to the collaborative mission and vision by assisting with the day-to-day management and integration of an effective compliance program.
You will lead as well as contribute to key decisions made that will define the compliance landscape of NIUM that truly makes our business scalable as a platform.
You will be a role model, to the Compliance team as well as the rest of the organization, of what it means to have a compliance, risk & governance mindset. As a key member of the team, you would be required to undertake other duties consistent with the position from time to time as the Company may reasonably require.
Responsibilities
Execute Compliance Monitoring Program for all product lines including card programs, remittance, and collections.
Reviewing and investigation of escalations in relation to AML, CTF and fraud monitoring as well as potential sanctions violations.
Drafting of Suspicious Transactions Reports.
Conduct Post Transaction Monitoring in accordance with Company's policy and work with relevant stakeholders for escalations if needed.
Assist Head of Singapore on queries in relation to law enforcement, banking providers and regulators.
Working with External and Internal Auditors on regulatory matters.
Assisting in the development and ongoing improvement of policies and procedures relevant to Compliance Function.
Assisting and advising business on queries for compliance-related matters.
Support the regulatory Compliance Manager in managing complaints filed with regulatory authorities.
Updating reports for internal and external use across functions for the purpose of global compliance intelligence.
Requirements
At least 2- 3 years of overall experience working in a risk and regulatory compliance role (or similar).
Bachelors in any disciple.
Experience within the payments / FinTech industry or have knowledge in card acquiring/issuing schemes preferred.
Good working knowledge of the Singapore regulatory framework and relevant AML rules and legislation.
Ability to work effectively as part of a team as well as to accomplish tasks with minimal supervision within tight deadlines.
Strong analytical and problem-solving ability.
Excellent communication and interpersonal skills.
Advanced Excel skills including macros, and experience using data analytics tools.
At Nium we center our way of work around 3 core values globally -
#KeepItSimple, #MakeItBetter and #WinItTogether.
What's it like to be a Nium'er?
We cut through complexity, simplify at speed and operate with scale in mind.
We build innovative solutions that make our customers' lives better.
We win in this competitive market by collaborating as one team.