Senior Product Manager - Digital Goods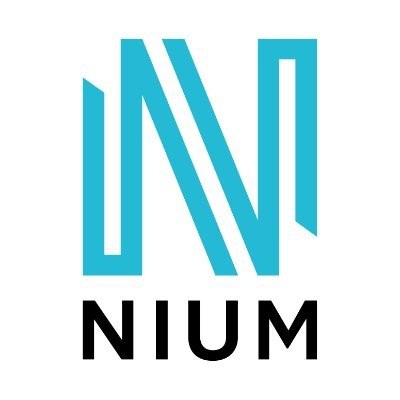 Nium
Product
Singapore
Posted on Monday, May 8, 2023
Nium was founded on the mission to build the global payments infrastructure of tomorrow, today. With the onset of the on-demand economy, its single platform for global payments and card issuing is shaping how banks, fintechs, and businesses everywhere to disburse and collect funds instantly across borders. Its payout network supports 100 currencies and spans 195+ countries, 100 of which in real-time. Funds can be disbursed to accounts, wallets, and cards and collected locally in 35 markets. Nium's growing card issuance business is already available in 34 countries. Nium holds regulatory licenses and authorizations in over 40 countries, enabling seamless onboarding, rapid integration, and compliance – regardless of geography. The company is co-headquartered in San Francisco and Singapore, with regional offices in London, Amsterdam, Hong Kong, Mumbai, Bengaluru, and Chennai.
Where do you come into the picture?
We are building a new business unit at NIUM to simplify the global payment stack for Digital goods including mobile gaming, eLearning, digital collectibles etc.. This is a chance to be a member of the foundation team and help build this unit from scratch while positioning for scale.
We understand the painpoints of figuring out local payment methods, licensing, crossborder payments, local tax requirements, local language support etc. There is no one company solving this at a Global level. Our vision is to be this payments platform of choice for digital goods.
As a Senior Product Manager, your aim will be to lead the development of best-in-industry product to support the growing digital goods vertical across payments and distribution. In this role you will work cross-functionally. You will bring the voice of clients (merchants, publishers etc.) and users (streamers, customers etc.) to identify painpoints, develop commercial solutions and execute product roadmap.
This role requires working closely with our engineering team based in India and we are looking for the successful candidate to be based in either Singapore or India.
Responsibilities
Payments experience
Own the development of a global payment checkout solution across multiple emerging markets with a focus on both coverage across payment methods as well as quality of payment network
Work closely with engineering teams to define key features for checkout, both hosted as well as API led
Define the merchant experience from an integration perspective, aiming to reduce the time needed for merchants to launch
Be a self-starter in a vertical that is scaling from 0 to 1, requiring the ability to move from vision to execution
Build and launch, at speed
Launch multiple markets and payment methods for our clients to accept payments globally, at speed
Define and measure payment network metrics to ensure quality of network across authorization rates, availability as well as checkout NPS
Manage the product roadmap, development process and day-to-day opportunities
Operations focused
Ensure scalability of platform by working closely with the operations, customer success, fraud and risk teams
Manage external partners
Work with local payment gateways and payment partners to prioritise features like tokenization, one-click checkout etc.
Work closely with regulatory & public policy team and engage to understand changes to the local payments landscape and shape the conversations
Requirements
4+ yrs of product management experience in a payments gateway or a tech-enabled PSP
Self-starter who enjoys working through chaos and ambiguity in a fast-paced environment
Methodical, logical and analytical thinker with ability to quickly eliminate untenable choices
Ability to dig through blockers and hungry to find solutions
Incorporating processes through documentation to lay the foundations for scaling
Proven track record in delivering results in a highly complex and matrix organization
Experience in successfully working with geographically distributed teams
At Nium we center our way of work around 3 core values globally -
#KeepItSimple, #MakeItBetter and #WinItTogether.
What's it like to be a Nium'er?
We cut through complexity, simplify at speed and operate with scale in mind.
We build innovative solutions that make our customers' lives better.
We win in this competitive market by collaborating as one team.