Senior Web Developer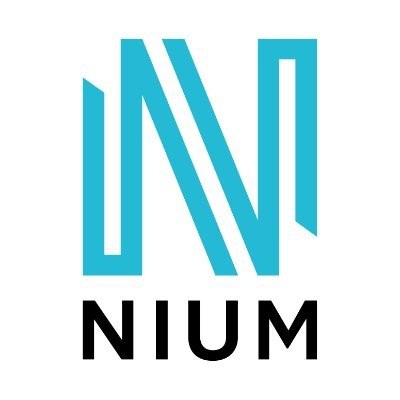 Nium
Software Engineering
San Francisco, CA, USA
Posted on Monday, May 8, 2023
Nium was founded on the mission to build the global payments infrastructure of tomorrow, today. With the onset of the on-demand economy, its single platform for global payments and card issuing is shaping how banks, fintechs, and businesses everywhere to disburse and collect funds instantly across borders. Its payout network supports 100 currencies and spans 195+ countries, 100 of which in real-time. Funds can be disbursed to accounts, wallets, and cards and collected locally in 35 markets. Nium's growing card issuance business is already available in 34 countries. Nium holds regulatory licenses and authorizations in over 40 countries, enabling seamless onboarding, rapid integration, and compliance – regardless of geography. The company is co-headquartered in San Francisco and Singapore, with regional offices in London, Amsterdam, Hong Kong, Mumbai, Bengaluru, and Chennai.
Where do you come into the picture?
We are seeking a talented web developer/designer with WordPress experience to work with our marketing team.
What would a day in your life @ NIUM look like?
You'll work within a B2B in-house marketing department to:
·
Lead a team of webdev contractors
·
Manage
Nium.com
website and ensure proper performance
·
Produce web pages in WordPress
·
Build custom templates for email campaigns in Pardot
·
Ensure brand consistency on all projects across multiple marketing channels by working closely with the
brand and design team
·
Fulfill. other webdev/production duties as needed
What experiences and expertise would you need to play this role?
·
Expertise in multiple CMS including Wordpress, Laravel / BusinessPress, etc.
·
Create and maintain Guetenberg blocks
Extensive experience with Laravel framework and PHP/Full stack development
·
Write, create, and maintain plugin-based features (not theme-based changes)
·
Experience with WP GraphQL
·
Experience with Advanced Custom Fields
·
General Web Dev Knowledge
·
Expert-level knowledge of Git version control
·
Execute CI/CD best practices (and preferably Jenkins specifically)
·
Manage NextJS in a production environment at the Enterprise level
·
Work on React components driven by the Apollo client (or similar GraphQL interface)
·
Experience with marketing automation suite such as Pardot, Hubspot or Marketo for creating forms and email
templates
·
Experience integrating sales & marketing tech stacks to website, including but not limited to Salesforce, Salesloft, Pardot, Google Tag Manager, etc.
What knowledge and skills do you need to have in order to be successful in this role?
8-10 years experience in web, digital, email
Good handle on SEO best practices and front-end security
Extensive experience with Laravel framework and PHP/Full stack development
Strong skills in CSS, familiarity with SASS/LESS and CSS Modules preferred
Solid proficiency with Adobe Creative Cloud (Photoshop, Illustrator, Figma)
Deep understanding of GraphQL spec
Strong knowledge of HTML, CSS and PHP
Effectively communicate paths and trade-offs to accomplish design goals
Handling multiple priorities on tight deadlines without compromising quality
Positive attitude, easy-going personality, great work ethic, amazing communication skills
Ability to thrive in a fast paced, consistently evolving business environment with an engaged and upbeat nature.
**Include links to 3-5 websites you've built from the ground up
Benefits
Comprehensive medical, dental, and vision plans
401K plan with an employer match
Generous paid parental leave for primary and secondary caregivers
Commuter benefits & a fully stocked kitchen with rotating snacks and beverages
Employee referral bonus program
Generous PTO in addition to paid leave between Christmas and New Year
Company-wide social events, happy hours, and so much more.
Our beautiful HQ office is based in the heart of SOMA in San Francisco, along with a thriving office in Miami
At Nium we center our way of work around 3 core values globally -
#KeepItSimple, #MakeItBetter and #WinItTogether.
What's it like to be a Nium'er?
We cut through complexity, simplify at speed and operate with scale in mind.
We build innovative solutions that make our customers' lives better.
We win in this competitive market by collaborating as one team.