Staff Backend Engineer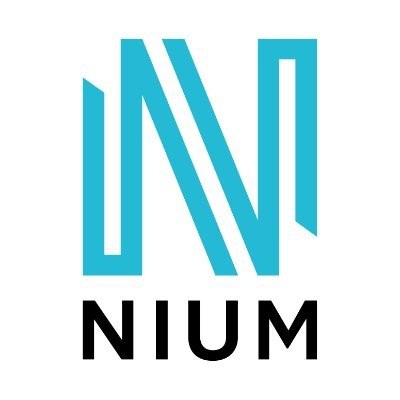 Nium
Software Engineering
Amsterdam, Netherlands
Posted on Monday, May 8, 2023
Nium was founded on the mission to build the global payments infrastructure of tomorrow, today. With the onset of the on-demand economy, its single platform for global payments and card issuing is shaping how banks, fintechs, and businesses everywhere to disburse and collect funds instantly across borders. Its payout network supports 100 currencies and spans 195+ countries, 100 of which in real-time. Funds can be disbursed to accounts, wallets, and cards and collected locally in 35 markets. Nium's growing card issuance business is already available in 34 countries. Nium holds regulatory licenses and authorizations in over 40 countries, enabling seamless onboarding, rapid integration, and compliance – regardless of geography. The company is co-headquartered in San Francisco and Singapore, with regional offices in London, Amsterdam, Hong Kong, Mumbai, Bengaluru, and Chennai.
At Nium, we are changing the world one transaction at a time. By eliminating the complexity in global payments, we are moving the world closer to a future of frictionless commerce. It's our modular platform that helps businesses pay and get paid across the globe with services for pay-outs, pay-ins, card issuance, crypto-as-a-service, and banking-as-a-service.
Once connected to our platform, businesses can pay out in more than 100 currencies to over 190 countries - 85 of which in real time. Funds can be received in 27 markets, including Southeast Asia, UK, Hong Kong, Singapore, Australia, India, and the US. Our growing card issuance business is already available in 34 countries, including Europe (SEPA), the UK, Australia and Singapore. Nium owns a broad portfolio of payments licenses across 11 countries, enabling seamless global payments and rapid integration, regardless of geography.
And now we're building a world-class team to help us bring our mission of powering a future of frictionless commerce to life. If you're a risk taker, a maverick who embraces our values of simply, better, together. If you see the world as it should be, not what it is. If you're a problem solver and a builder, then be a part of our element of success, and come join us today.
Where do you come into the picture?
Our card issuance products help companies operate their payments globally, ensuring they can get the best acceptance rate and most cost-effective solution in 30 countries across 20+ currencies. Our B2B Travel product helps travel companies reduce their operating capital, transaction and foreign exchange costs, reduce fraud exposure, and earn rewards from each transaction. We're the travel payments market leader in Europe, and we're rapidly expanding our coverage to more regions.
We're growing our engineering team to build the next generation of our card issuance platform – enabling us to expand our products & services globally, handle rapid volume growth (2x YoY), and provide industry-leading up-time and reliability.
As a Staff Engineer, you will lead the Nium Travel platform's technical direction and drive the scalability and mission critical cross-team product initiatives.
What will a day @ Nium look like?
Partner closely with Product, Engineering and business leadership, laying the path for building the best global Card Issuance platform;
Work on expanding the scalability of our platform to meet the needs of a rapidly growing business;
Work in a geographically widespread team, with colleagues in Amsterdam and Malta, to scale the platform and domain architecture of our applications, making development of new products easier, ensuring future maintainability and world-class reliability;
Find ways to improve the process so we can maintain a very productive and enjoyable developer experience;
Mentor and coach others, building Nium's next generation of Engineering leaders.
Requirements
At least 8 years working in Engineering, with 2 years at Staff Engineering level;
A proven track record in leading the development of new products & launching products at scale;
Expert in Java/JVM, with a track record in building large scale distributed applications (or polyglot open jumping into Java);
A team player, capable of working with other Senior Engineers to solve complex projects, identifying opportunities for ownership;
Payments domain experience, in either B2B or B2C ensuring you have the capability to effectively partner with Product Managers;
Experience of transitioning from a monolith/on-prem system to microservices/cloud;
Experienced in using databases at large scale
At Nium we center our way of work around 3 core values globally -
#KeepItSimple, #MakeItBetter and #WinItTogether.
What's it like to be a Nium'er?
We cut through complexity, simplify at speed and operate with scale in mind.
We build innovative solutions that make our customers' lives better.
We win in this competitive market by collaborating as one team.