Staff Product Manager, Market Expansion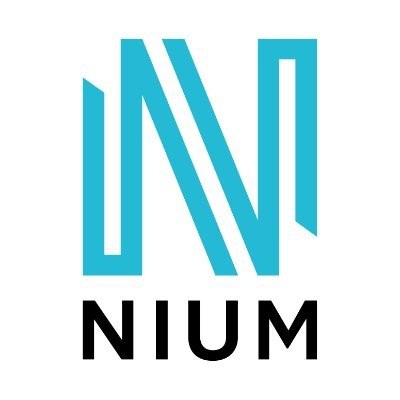 Nium
Product
San Francisco, CA, USA
Posted on Monday, May 8, 2023
Nium was founded on the mission to build the global payments infrastructure of tomorrow, today. With the onset of the on-demand economy, its single platform for global payments and card issuing is shaping how banks, fintechs, and businesses everywhere to disburse and collect funds instantly across borders. Its payout network supports 100 currencies and spans 195+ countries, 100 of which in real-time. Funds can be disbursed to accounts, wallets, and cards and collected locally in 35 markets. Nium's growing card issuance business is already available in 34 countries. Nium holds regulatory licenses and authorizations in over 40 countries, enabling seamless onboarding, rapid integration, and compliance – regardless of geography. The company is co-headquartered in San Francisco and Singapore, with regional offices in London, Amsterdam, Hong Kong, Mumbai, Bengaluru, and Chennai.
We started out in 2014 with a vision to simplify the digital cross-border payments experience for complex markets. Over time, we grew into a global Fintech platform, regulated in over 40 markets and reaching across 190+ countries. Today we are a universal platform for financial services and our modular services straddle cross-border payments, card issuance, and collections by way of capability. We have clients on all 6 continents and have diversified our offerings to meet the needs of banks, financial institutions, SMEs, and New Economy businesses, such as eCommerce and online travel. We are a team of more than 700 people across 17 offices globally and growing. Our vision is to embed world-class financial services into every platform we touch and usher in the future of frictionless commerce.
Our network is powered by our portfolio of licenses, hard-earned by building trust with financial regulators in over 38 countries. This combination of regulatory and tech assets is unique to Nium and is at the core of our unique value proposition.
Where do you come into the picture?
To help accelerate our growth further Nium is looking for a Staff Product Manager to join the US Product team to own Nium's expansion across the Americas region. You will be a key player on a world-class product team, driving long-term brand value, bringing roadmap items to life, increasing the value derived from Nium's product offerings, designing innovative features, and improving core metrics around product capabilities, value for customers, and favorability in the industry.
You can analyze the marketplace, understand trends, and translate that into clear and compelling features/products. You are passionate about finance and payments. You have a knack for solving complex issues and are not afraid to challenge the status quo. You have a deep understanding of how money moves across borders and the challenges that exist in the current payments landscape. You are someone comfortable with ambiguity and willing to do what it takes to deliver results.
The Staff Product Manager will report into the Director Product Management in San Francisco and will be based in our San Francisco office.
What You'll Do
Own the responsibility to expand Nium's products into various markets in North and South America and then scale & improve our presence in those markets
Own and manage the roadmap for new market entry as well as launching incremental products/features in live markets
Evaluate and select the right partner(s) as necessary to support all aspects of the market launch (Payouts, Payins, Card Issuing, KYC/KYB etc)
Evaluate long term business needs and make build vs. buy decisions
Develop technological capabilities to satisfy business needs, including building PRDs and specs for integrating to the various partners
Identify risks (inherent and residual) in all processes and mitigate in partnership with appropriate business stakeholders
Continually look for ways to improve customer experience (internally and externally)
Continually align product initiatives with overall business goals
Reimagine and optimize the organization to support current and future business needs
What will a day at Nium look like?
Based on feedback from customers and business partners, develop and execute an ambitious and exciting product roadmap
Build, develop and manage a high-performing team culture to achieve breakthrough results; exceptionally high standards and holds self and others accountable
Managing external partnerships and vendor relationships to make sure there are no interruptions in service
Working with various teams to understand the global nature of Nium and finding synergy
Continually monitor and measure the impact of our product strategy and iterate as needed
Generating product ideas and concepts to refine Nium's offerings
Overseeing product planning and execution
Working closely with the Director of Product to execute product deliverables
Requirements
5-10 years of Product Management experience, or equivalent demonstrated through one or a combination of the following: work experience, training, education
Strong understanding of the payments space
Working knowledge of multi-currency accounts and cross-border payment products
Strong knowledge of the banking and payments landscape in the Americas region
Experience working on vendor integration and testing
At Nium we center our way of work around 3 core values globally -
#KeepItSimple, #MakeItBetter and #WinItTogether.
What's it like to be a Nium'er?
We cut through complexity, simplify at speed and operate with scale in mind.
We build innovative solutions that make our customers' lives better.
We win in this competitive market by collaborating as one team.