Customer Success Manager (Spanish/Portuguese speaker)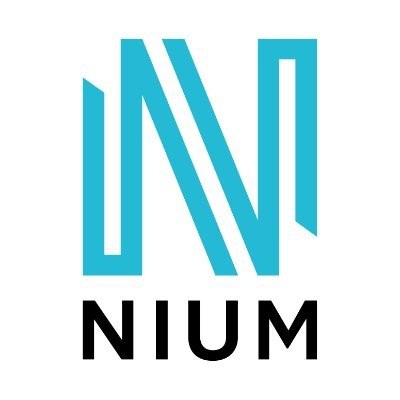 Nium
Customer Service, Sales & Business Development
San Francisco, CA, USA
Posted on Friday, May 12, 2023
Nium was founded on the mission to build the global payments infrastructure of tomorrow, today. With the onset of the on-demand economy, its single platform for global payments and card issuing is shaping how banks, fintechs, and businesses everywhere to disburse and collect funds instantly across borders. Its payout network supports 100 currencies and spans 195+ countries, 100 of which in real-time. Funds can be disbursed to accounts, wallets, and cards and collected locally in 35 markets. Nium's growing card issuance business is already available in 34 countries. Nium holds regulatory licenses and authorizations in over 40 countries, enabling seamless onboarding, rapid integration, and compliance – regardless of geography. The company is co-headquartered in San Francisco and Singapore, with regional offices in London, Amsterdam, Hong Kong, Mumbai, Bengaluru, and Chennai.
Where do you come into the picture?
Our Account Manager is responsible for managing our payments clients in the region along with optimizing their journey with Nium and ensuring that the overall customer success and account growth criteria are met. As you do this, you will also build deep expertise about Nium's payments solution to best position our solutions with the key clients and partners you manage.
You will look to grow the relationship, engagement, and ultimately revenue from the clients within the region by focusing on creating superlative value through our solutions and meaningfully increasing our share of business within the client's portfolio.
Your obsession with creating ever-evolving ways to delight the client in his success journey with Nium should enable you to envision avenues to unlock world-class experiences for our institutional clients when working with us. With your deep knowledge of the business and knowledge of cross-functional realities, you will engage across teams to create a sense of ownership and urgency to deliver upon value-creating initiatives for our clients.
Your Role and Responsibilities @Nium
You will be responsible for driving customer success and contributing towards achieving the overall organizational targets and account-specific objectives from growth and servicing perspective.
You will drive an innovative culture, ensuring ongoing improvisations of products, processes and systems while gaining a deep understanding of customer needs as they relate to our products
You will provide exemplary success along the customer journey
You will develop strategic and collaborative relationships with customers that lead to better perception of the account, which will increase our ability to grow our engagement for the long term
You will partner closely with the sales and delivery teams to ensure smooth hand-off's between teams
You will engage with leaders at prospective customers and existing customers to build and maintain strategic relationships
You will manage and deliver effective reporting and data to cross-functional and leadership teams to accurately assess the health of our clients
You will represent the voice of the customer to influence internal stakeholders; promoting a customer-centric mindset across the organization
You will work with cross-functional leaders to ensure strategy and execution are aligned across the company will be critical to success
Willing to accommodate to customer time zone
Requirements:
Proven track record in customer success management, please prepare a great example
Client focussed with a deep-rooted natural curiosity and drive to deliver the best experience to our customers
Need to be comfortable in an ambiguous and dynamic environment
Fluent in Spanish and/or Portuguese
Strong business acumen is required to be able to see the bigger picture, devise growth strategies for the future, and follow through with meticulous execution
A customer-centric thinker who obsesses over the needs of their customer and works toward providing a positive customer experience both at the point of the service and after the service in order to drive profits
The role holder will have outstanding communication skills and are comfortable relaying complex technical information as well as interacting and communicating challenging information to key stakeholders internally and with the Client's teams
Team player who enjoys building team culture
At Nium we center our way of work around 3 core values globally -
#KeepItSimple, #MakeItBetter and #WinItTogether.
What's it like to be a Nium'er?
We cut through complexity, simplify at speed and operate with scale in mind.
We build innovative solutions that make our customers' lives better.
We win in this competitive market by collaborating as one team.