Workplace Experience Manager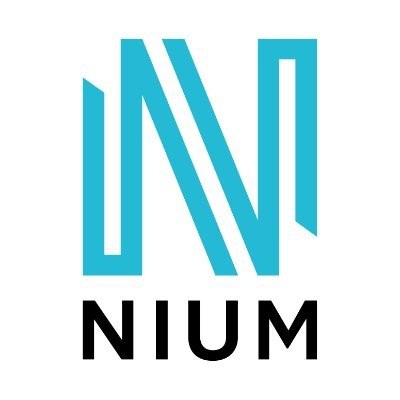 Nium
London, UK
Posted on Friday, May 19, 2023
Nium was founded on the mission to build the global payments infrastructure of tomorrow, today. With the onset of the on-demand economy, its single platform for global payments and card issuing is shaping how banks, fintechs, and businesses everywhere to disburse and collect funds instantly across borders. Its payout network supports 100 currencies and spans 195+ countries, 100 of which in real-time. Funds can be disbursed to accounts, wallets, and cards and collected locally in 35 markets. Nium's growing card issuance business is already available in 34 countries. Nium holds regulatory licenses and authorizations in over 40 countries, enabling seamless onboarding, rapid integration, and compliance – regardless of geography. The company is co-headquartered in San Francisco and Singapore, with regional offices in London, Amsterdam, Hong Kong, Mumbai, Bengaluru, and Chennai.
Your Next Exciting Role
Our Workplace Experience Manager is responsible for ensuring that all employees and visitors have a positive office experience. The person will support efficiency and productivity in the workplace, be instrumental in overall employee wellbeing, as well as overseeing third party services. This role is a part time role onsite in our London office Monday to Thursday
What would a day @Nium look like?
Lead and develop workplace experience programs to promote employee wellness and to ensure a positive office experience for all.
Work to drive a collaborative ethos and strong culture in line with our operating principles Simply.Better.Together and collaborate with internal communications, marketing & branding and HR teams to create a strong sense of community.
Point of contact for all office related queries and requests.
Oversee the running of all onsite events.
Be the contact person for visitors and guests to the office.
Develop office security guidelines for employees and guests and ensure compliance of these guidelines. Issue employee badges for new employees and guest badges for any visitors.
Manage third party services such as maintenance and cleaning services whilst ensuring a high bar of service and standards.
Responsible for monitoring and ordering stationery, Nium swag, office supplies and kitchen supplies such as milk, tea, coffee, snacks etc.
Review standard operating procedures and workflows to ensure continuous best practice, quality improvement and efficiencies are implemented.
Provide weekly/monthly reports for all activities completed onsite, including but not limited to people updates, building occupancy, innovation and best practice, projects, events, etc.
Issue communications to employees in a timely manner and ensure updates on all workplace related activities are being met.
In collaboration with HR and external partners, ensure that H&S obligations are being adhered to.
Work alongside internal Talent Acquisition & HR teams on the recruitment of new hires, ensuring top talent is attracted and a strong onboarding and training experience is delivered.
Work closely with subject matter experts to engage and drive innovation, sustainability and best practice across all services delivered on site.
Embrace Nium's operating principles & values and ways of working by providing an example for all team members.
Perform other duties as assigned.
Which Skills & Experiences will make you successful?
In office Monday to Thursday
Must be operationally hands on to assist wider team when required.
Provide an excellent customer service experience to the team.
Strong communication and organisational skills.
Ability to effectively present information to internal stakeholders and/or large groups of employees.
Ability to work under pressure and draw on time management skills.
Customer service focused.
Strong problem-solving skills.
Comfortable with and embracing of new technologies and digital tools.
At Nium we center our way of work around 3 core values globally -
#KeepItSimple, #MakeItBetter and #WinItTogether.
What's it like to be a Nium'er?
We cut through complexity, simplify at speed and operate with scale in mind.
We build innovative solutions that make our customers' lives better.
We win in this competitive market by collaborating as one team.