Practice Coordinator, Disputes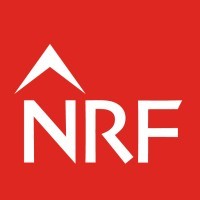 Norton Rose Fulbright
San Antonio, TX, USA
Posted on Wednesday, July 20, 2022
Details
The Practice Coordinator in our San Antonio office will support lawyers in our Disputes practice and is responsible for a broad range of administrative duties including document production, organization, research and client support for timekeepers. The ideal candidate will possess strong administrative skills, a positive attitude, take initiative, have integrity, and be dependable.
Responsibilities include, but are not limited to:
Document production, including formatting, editing, and finalizing correspondence, memoranda, briefs, motions, pleadings, etc.
Detailed factual investigation to assist in trial preparation including review of client electronic media, documents and evidence and associated willingness and comfort at learning new technology for finding critical pieces of evidence
Development of client and courtroom presentations including willingness to learn new programs for the design and construction of exceptional presentations
Collaborating with the office Partner-in-Charge in successfully accomplishing administrative leadership tasks, including managing administration of firm sponsorships and community outreach, political relations, judicial contributions, office meetings.
Support commercial team "in trial" including travel and extensive overtime while the team is in trial
Maintain calendars to include coordination and scheduling of meetings, depositions, conference calls and WebEx, send calendar invites and reminders, reserve conference rooms on-site in firm reservation system and for off-site venues
File documents electronically (File Time) with various courts and remain up to date on format, filing requirements and deadlines
Maintain organization of client files, including electronic files in the firm's document management system (iManage)
Prepare and process new client/new matter forms, along with conflicts searches, preparation of engagement letters, and budgets
Proofread all documents, correspondence, memoranda etc. for content, grammar, and accuracy
Monitor status of outstanding client invoices and timely submit appeals for underpaid amounts, as necessary
Review and edit pre-bills for submission to billing department and research/identify outstanding invoices and payments, when needed
Input time entry for assigned lawyers; track work in progress and account receivables
Exercise good judgment and delegate administrative tasks as needed to appropriate firm resources, e.g., Practice Assistants, Global Service Center, Billing, Docketing, etc.; maintain responsibility for and track all delegated activities/tasks/projects to successful completion
Interact and follow-up with clients, outside counsel and others, as needed
Maintain and update contact lists, create labels and coordinate mailings as directed by timekeepers
Track deadlines and status of cases/matters and update lawyers and/or docketing department on deadlines, as needed
Prepare practice group profiles and other submissions for industry guides, client alerts and other distributions, and for pitches for new work
May assist paralegals and perform some paralegal duties as assigned
Assist other practice group support members with overflow work and provide backup support during periods of annual or personal leave
Assist other practice groups upon request with special projects
Other duties
Please note this job description does not cover or contain all activities, duties or responsibilities that are required of the employee for this job. Duties, responsibilities and activities may change at any time with or without notice.
Qualifications:
Minimum 2 years of experience performing basic office and clerical duties in a law firm or professional service organization; litigation experience preferred
Experience with paralegal activities preferred
Associate's or Bachelor's degree preferred; high school diploma is required
Proficient with Microsoft Office Suite and Adobe Acrobat
Excellent organizational skills and high attention to detail
Strong communication skills, both written and verbal
Excellent organizational skills and attention to detail
Basic to comprehensive understanding of legal terminology
Good analytical and problem-solving skills
Ability to work harmoniously and effectively both independently and with others as part of a team
Self-starter who is committed to the job, with flexibility to work overtime as needed
Exercises appropriate confidentiality and discretion at all times
Maintains a calm and professional demeanor at all times
Demonstrates good judgment and good interpersonal skills
Aptitude and desire to learn new and emerging technologies to support a large commercial trial team
Strong desire to achieve professional growth
Equal Employment Opportunity/M/F/disability/protected veteran status