eDiscovery Project Manager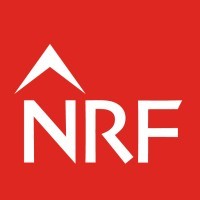 Norton Rose Fulbright
Operations
Washington, DC, USA · Minneapolis, MN, USA
Posted on Friday, October 28, 2022
Details
The Global eDiscovery Services Department provides strategic technology and proven methodologies to the Firm's disputes lawyers and clients. The eDiscovery Project Manager role within this department provides consultative support regarding the application of project management, standard eDiscovery processes and technology assisted review (TAR) processes. This position requires an in-depth understanding of the litigation life cycle, eDiscovery and document review processes.
The Project Manager executes the technical functions necessary to support eDiscovery projects from beginning to end. A successful candidate is prepared to advise and support legal teams in the identification, preservation, collection, processing, review, and production of electronically stored information (ESI). Candidates must have a demonstrated ability to effectively organize and manage concurrent eDiscovery and document review projects. Strong knowledge of enterprise technology commonly used in the corporate IT environment is preferred.
Responsibilities include, but are not limited to:
Work with disputes lawyers, clients and the Global eDiscovery Team to design, develop, document and deliver high quality eDiscovery services, from data load through review and production
Consult with lawyers and clients' IT professionals to develop identification, preservation, and collection protocols in connection with litigation and regulatory matters
Manage and execute data intake and processing workflows
Assist lawyers to develop effective data culling / filtering strategies through the use of search term calibration processes, data analytics, and TAR
Provide case management for eDiscovery projects, including design and implementation of review workflows within eDiscovery databases
Support document review projects and generate and assess daily productivity metrics related to work performed by review lawyers
Create production deliverables, privilege logs and other legal work product via eDiscovery software applications
Monitor and remain apprised of case law developments in electronic discovery and litigation technology
Assist with professional development initiatives through participation in presentation and mentoring of project analysts
Other duties
Please note this job description does not cover or contain all activities, duties or responsibilities that are required of the employee for this job. Duties, responsibilities and activities may change at any time.
This position is full-time remote and can therefore be located in any city where we have a US office. Flexibility to come to the office for trainings or meetings is required.
Qualifications:
Bachelor's degree required
Minimum three years of eDiscovery project management experience
Proven and demonstrable dedication to work product quality and client service
Strong grasp and knowledge of eDiscovery and litigation technology, continuous active learning (CAL) methodologies and use of TAR strategies
Familiarity with search term application and related reporting methodologies
Strong verbal and written communication skills
Ability to handle multiple, simultaneous projects with quality results
Willingness to provide after hours, overtime, and weekend support as necessary
Ability to work both as part of a team and independently with limited supervision
Ability to train, manage and delegate tasks to a project analyst while maintaining an active role to drive quality results
Ability to work effectively under rigorous deadlines in high-pressure situations
Ability to exercise good judgment in sensitive or stressful situations
Ability to travel
Excellent analytical, problem identification and resolution skills
Ability to measure and anticipate time, costs and risks associated with project tasks
Equal Employment Opportunity/M/F/disability/protected veteran status