Senior/ Lead Solution Engineer - Tableau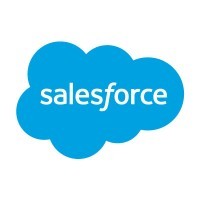 Salesforce
Tokyo, Japan
Posted on Monday, November 20, 2023
To get the best candidate experience, please consider applying for a maximum of 3 roles within 12 months to ensure you are not duplicating efforts.
Job Category
Sales
Job Details
About Salesforce
We're Salesforce, the Customer Company, inspiring the future of business with AI+ Data +CRM. Leading with our core values, we help companies across every industry blaze new trails and connect with customers in a whole new way. And, we empower you to be a Trailblazer, too — driving your performance and career growth, charting new paths, and improving the state of the world. If you believe in business as the greatest platform for change and in companies doing well and doing good – you've come to the right place.
日本地域を担当する、経験豊富なプリセールスプロフェッショナルを募集しています。この募集要項に当てはまる方はぜひご応募ください。
データビジュアライゼーションと分析で世界をリードするプラットフォームのソリューションエキスパート

見込み客や既存のお客様、社内のさまざまな部門と連携

お客様から信頼されるアドバイザー

Tableauを評価するお客様を技術面から支援

社内営業チームと連携して導入を促進

大規模なデータと分析のカンファレンスやイベントで、プレゼンテーションを実施


一員になる理由
課題に積極的に取り組み、さまざまなチームを横断して業務を遂行することが得意な方を求めています。Tableau は業務で本当の自分を生かすことを社員に奨励しており、社員はみな率直で、かかった時間ではなく何が達成されたかで成功を評価します。コアバリューは信頼、カスタマーサクセス、イノベーション、平等、サステイナビリティであり、これが企業そして人としてのあらゆる行動の指針になっています。


具体的な職務内容の例
お客様に信頼されるアドバイザーになる。
- お客様が抱えるビジネス上の課題と、そのデータ/分析戦略を理解する。
- お客様にとって最善のソリューションを見極める。
- ビジネス目標の達成に向けてお客様を支援する。

Tableau Cloud SEとして、お客様が一層データドリブンになれるように支援する。CRM Analytics などの Tableau のソリューションをお客様に紹介し、関心を高める。

データ活用、分析に関して、お客様に対して、技術、ソリューション面でのアドバイスを行う。

社内の直販チームと連携したプリセールス活動を行う。

卓越した顧客関係の構築により、アカウントに対し Tableau /CRM Analytics導入を推進してカスタマーサクセスを達成する。

Salesforce World Tour TokyoやTableau Conference、ビッグデータサミットなどのイベントでのプレゼンテーションを実施する。

技術上の課題をトラブルシューティングし、デモやトレーニングワークショップのコンテンツを作成する。

AI等今後リリースされる新技術を早期にキャッチアップし、お客様へ紹介する。


この職務に必要とされる条件
ソフトウェア業界や IT 業界で、あるいはエンドユーザーとして得られた、プリセールスや技術面での確かな専門知識を持つ、積極的なプロフェッショナルを求めています。
望ましいのは幅広い技術知識を持つとともに、データビジュアライゼーション/分析、BI、データ関連分野 (データ品質、インテグレーション、MDM、データベース、それに関連する分野など) のうち、一部で何らかの専門知識を持つ方です。
経験者: お客様との信頼関係を構築するスキル、販売サイクルの中で働きかける能力。

高い技術力を持つ方: 上記の分野の一部で技術的な実践経験を持つ方。

専門知識のある方: 概念実証 (PoC) を構築、実現し、RFI/RFP の機能面と技術面の要素に対応した経験。

熱意を持つ方: テクノロジーへの情熱を持ち、その情熱を生かしてお客様のビジネスにインパクトをもたらせる方。

コミュニケーション能力に優れた方: 口頭と書面のコミュニケーションスキル、そしてあらゆる聴衆の前でプレゼンテーションを行うスキルに長けた方。英語のスキルは必須ではありませんが優遇します。

営業感覚: 想定質問集、ビジネス価値の説明、製品ポジショニングなど、営業チームを支援するための行動とスキルを示すことができる方。

柔軟性の高い方: 必要に応じて出張と柔軟な勤務を行える方。

チームプレーヤー: チームメンバーが個人の目標に留まらずチームの目標も達成するために、支援することのできる方。


入社 1 年目に期待される達成事項
Salesforce と Tableau が提供する、世界トップクラスのブートキャンププログラムを修了する。

Tableau Desktop Specialist と Tableau Certified Data Analyst の認定資格を取得する。

Tableau Server Certified Associate 認定資格を取得する。

一連のアカウントや地域で、発見、評価から成約に至る販売サイクル全体を支援する。

重要な取り組み分野で責任者となり、所属チーム全体の発展を支援する。

Tableau による世界トップクラスのマーケティングイベントに出席し、ベストプラクティスを示す。

地域、アカウント、案件の計画策定で、アカウントエグゼクティブと連携する。

現場で得られたお客様の要件を、製品管理とエンジニアリングのチームにフィードバックして、製品の方向性に貢献する。

アカウントに対する切れ目のないエンゲージメントを通じて、継続的なカスタマーサクセスのために欠かせない役割を担う。

フォーラムやブログ、ソーシャルメディアを通じて、素晴らしい Tableau コミュニティで重要な役割を担う。

Tableau の次世代の人材を発掘、メンタリングする。

Who we are
Tableau is a clear market leader in the Gartner Magic Quadrant for BI & Analytics. We develop software that helps people to see and understand data. We're now also part of Salesforce, one of the world's largest cloud-based software groups.
Not only do Tableau have world-class products, Tableau is also one of the most in-demand and fastest growing marketable skill in the world!
At Tableau, we are passionate about our product and our mission and we are loyal to each other and our company. We value work/life balance, efficiency, simplicity, freakishly friendly customer service, and making a difference in the world!

We are hiring an experienced pre-sales professional to cover Japan region.
We'd love to hear from you if this sounds like you.
Become a solution expert on the world's leading data visualization and analytics platform.

Love the idea of working with prospective and existing customers, and a range of internal business functions?

Excited by the thought of becoming a Trusted Advisor to our customers?

Keen to help customers evaluate Tableau from a technical standpoint?

Flourish with the idea of partnering with our internal sales teams to drive adoption?

And thrilled to present at the top data and analytics conferences and events?
Why join us?
Come aboard if you are excited by challenges and at ease working across diverse teams. We encourage our employees to bring their authentic selves to work, and you'll be surrounded by people who speak their minds and measure success not by how many hours are worked but by what gets accomplished. Trust, customer success, innovation, equality and sustainability are our core values that guide everything we do as a company and as people.


How do some of your potential team describe the key parts of their role?
Be a Trusted Advisor to our customers
- Understand their business challenges and data/analytics strategies
- Identify the best solution for the customers
- Support customers to achieve their business goals

As a Tableau Cloud SE, enable customers to be more data driven. Showcasing and exciting them in Tableau's solution including CRM Analytics;

Consult on technical and analytical advisory matters;

Pre-sales support in partnership with our internal direct sales team(s);

Build outstanding customer relationships, driving adoption of Tableau/CRM Analytics within accounts and resulting in customer success;

Provide knowledge excellence, including presenting at events such as Salesforce World Tour Tokyo, Tableau Conference, Big Data Summit.

Troubleshoot technical challenges; develop content for demos and training workshops

Catch up on new technologies that will be released in the future

Catch up on new technologies that will be released in the future, such as AI, and introduce them to our customers.


Who you are
Positive professional who have proven pre-sales and/or technical expertise gained in the software , IT industry and/or at end user side.
Preferably you'll have a broad technical awareness, together with some expertise in SOME of: Data Visualization/Analytics, BI, or the data related space, such as data quality, integration, MDM, databases or a related space.
Experienced. Skills to establish trust with clients, and ability to influence during the sales cycle.

Highly Technical. Hands-on technical experience in some of the areas mentioned above.

Domain. Experience building and delivering Proofs of Concept (PoCs) and responding to functional & technical elements of RFIs/RFPs.

Passionate. A passion for technology and translating that passion into business impact for customers.

Communication. Excellent verbal communication, written communication, and presentation skills in front of all audiences. English language skill is desired but not essential.

Sales Acumen. Be able to demonstrate the behavior and skills to support our sales teams such as objection handling, business value justification and product positioning.

Flexibility. To travel as needed and to work flexibly as required.

Team player: Be able to help team member to archive not only myself goal but also team goal by helping other team member.


What you'll achieve in your first year in Tableau
Complete Salesforce and Tableau's world-class boot-camp program

Your Tableau Desktop Specialist and Data Analyst qualification.

Your Tableau Server Certified Associate qualification.

Support the full sales cycle from discovery, evaluation to close on a set of accounts or territory.

Ownership of a key initiative area to support development for your whole team.

Attend and present best practices at one of our world-class marketing events.

Partner with your account executives on territory, account and opportunity planning.

Influence product direction by feeding back customer requirements from the field to our product management and engineering teams.

Be an integral part of our customers' ongoing success through continual engagement in your accounts

Be a valued part of our incredible Tableau community through forums, blogs and social media.

Recruit and mentor the next generation of Tableau talent.



Pre-Sales, Presales, Pre Sales, Solution Consultant, Solutions Consultant, Solution Architect, Solution Engineer Analytics, Sales Consultant, Sales Engineer, Business Intelligence, BI, Tableau, Data Visualization, Analytics
プリセールス, ソリューションコンサルタント, ソリューションアーキテクト, 分析ソリューションエンジニア, セールスコンサルタント, セールスエンジニア, ビジネスインテリジェンス, BI, Tableau, データビジュアライゼーション, 分析
Accommodations
If you require assistance due to a disability applying for open positions please submit a request via this Accommodations Request Form.
Posting Statement
At Salesforce we believe that the business of business is to improve the state of our world. Each of us has a responsibility to drive Equality in our communities and workplaces. We are committed to creating a workforce that reflects society through inclusive programs and initiatives such as equal pay, employee resource groups, inclusive benefits, and more. Learn more about Equality at www.equality.com and explore our company benefits at www.salesforcebenefits.com.
Salesforce is an Equal Employment Opportunity and Affirmative Action Employer. Qualified applicants will receive consideration for employment without regard to race, color, religion, sex, sexual orientation, gender perception or identity, national origin, age, marital status, protected veteran status, or disability status. Salesforce does not accept unsolicited headhunter and agency resumes. Salesforce will not pay any third-party agency or company that does not have a signed agreement with Salesforce.
Salesforce welcomes all.