Technology Center Lead Solutions Expert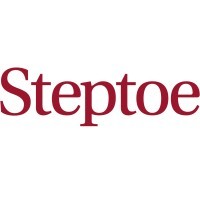 Steptoe & Johnson
IT
Washington, DC, USA
Posted on Sunday, March 19, 2023
The Technology Center Lead Solutions Expert is a member of Steptoe IT's Technology Center located in Steptoe's Washington DC office. As a Technology Center Lead Solutions Expert, you will lead a team of Solution Experts and assist with providing hands-on technical support, knowledge, and solutions. Steptoe will provide the training and resources you need to ask the right questions, listen carefully, take detailed notes, and partner with other Solutions Experts and IT professionals as needed to help those who request services of the Technology Center. Working together, we'll create a supportive, positive environment for anyone who is facing tech challenges or wants to be more productive with their Steptoe-provided technology.
What Will Set You Apart From The Rest

Experience in technology-related customer service in such places as GeekSquad, Apple Store, or a computer/phone repair center
Possesses comprehensive knowledge of the principles, methods, and techniques used in computer troubleshooting and support
Possesses comprehensive knowledge of desktop operating systems and applications
Proven ability to troubleshoot technical information
CompTIA certification
Ability to lead a small team
Ability to multi-task and change gears – you'll be working on various issues all day so being able to roll with the punches and transition seamlessly from one to the next is key
Excellent explanation skills – we already know you can communicate, but because this is a very technical role, if you can explain the technical process in basic terms that is easily understandable, we want you on our team!

Essential Functions

Assists the IT Operations Manager or independently assigns staff for client assistance, diagnosis, repair, service, and follow-up.
Communicates department goals and other pertinent company information to Solutions Experts of the Technology Center in a clear, accurate, and timely manner.
Works with the IT Operations Manager directly to ensure Solutions Experts are assisting clients with Steptoe IT service and repair issues while achieving IT department goals. Handles escalated client service issues.
Provides polite, friendly, positive, and timely first contact service and incident resolution to clients with hardware, software, and application problems.
Understand technology issues by asking questions, listening, asking follow-up questions, taking detailed notes, and providing accurate time estimates for the next steps.
Helps drive a positive client experience by building relationships, exhibiting empathy, and providing solutions to their needs.
Monitor service queues and provide accurate status updates to clients.
Clearly communicate and partner with fellow Solutions Experts and IT professionals.
Attempts to resolve as many incidents during the first contact, or at Tier I. Efficiently escalates incidents to higher Tier II or IT Administrators when required.
Documents incident status and solutions in incident database tools.
Maintain current working knowledge of computers, printers, laptops, and common windows applications.
Work through various types of support issues with in-person or remote assist.
Provide answers to Frequently Asked Questions or solutions to common problems in Knowledge Base articles as part of a customer self-help capability.
Provides ongoing coaching to Solution Experts and acts as an advisor to other Steptoe departments such as Support Operations and Marketing Events as needed to achieve goals and high standards of customer service.
Provide prompt and courteous guidance on how to use firm desktop and mobile technology.
Routinely troubleshoot software and hardware on all supported devices and when necessary provide prompt feedback to supervisor or manager regarding critical issues or complaints that involve escalated service requirements.
Routinely document all troubleshooting tasks, results and resolutions in the online service desk ticketing system.
Effectively communicate and coordinate with IT administrators or engineers to address, resolve and document escalated issues.
Remain abreast of all IT Department technologies, software applications, software enhancements and upgrades, as well as new software and technology trends, via departmental communications, online references, periodical information, and by participating in relevant training and seminar sessions.

Non-essential Functions

Complete other duties as assigned

Minimum Qualifications


Desirable Skills / Experience:
Experience using and learning about corporate information systems.
Ability to work successfully as part of a team.
Ability to prioritize and multi-task in a fast-paced environment.
One year of retail customer service experience.
One year of experience in diagnosing and repairing PCs or consumer electronics.
One year of customer service experience.
One year of leadership experience including coaching, training, and recognition.
A+ Certification or equivalent.
Education: High School diploma/GED or higher.

Success Factors

Attention to detail: avoid common and frequent mistakes; complete complex projects and tasks without error.
Critical thinking and problem-solving: recognize problems or situations that are new or without clear precedent; evaluate alternatives and find solutions using a systematic, multi-step approach; develop improvements and innovations to enhance performance.
Customer service: is highly responsive to initial requests and follows through on all commitments, both stated and implied; works diligently to ensure that everyone seeking Department services receives the highest level of service; manages own work to meet or exceed service level expectations.
Initiative and creativity: identify areas for improvement within personal areas of responsibility, group, department, and firm; develop unique and new approaches to address existing challenges and/or positively affect lawyer productivity, client service, and overall fiscal health of the firm.
Team leadership: the ability to inspire others by creating a vision and gaining buy-in from those important to achieving strategic and operational goals.
Teamwork: able to work well with others on projects, initiatives, and tasks that require their input and cooperation.

Work Environment

Non-Smoking environment.
Ability to maintain a flexible work schedule.
Available to work in the office 9:00 - 5:30 pm Monday through Friday.
Extra weekday and weekend hours may be required for special programs or events.
Must be available to work beyond regular hours when necessary.
Must be able to work under tight deadlines and stressful situations.
Must have the ability to work independently.
Must be able to comply with all safety requirements in our workplace which may include the provision of proof of full vaccination for COVID-19 and adherence to other safety protocols implemented.
Steptoe & Johnson LLP is an equal opportunity employer EOE/AA/Minority/Female/Disability/Veteran. All qualified applicants will receive consideration without regard to race, color, religion, gender, national origin, sexual orientation, gender identity and expression, marital status, mental or physical disability, genetic information, or any basis proscribed by applicable statutes.