eDiscovery Analytics Consultant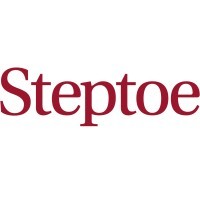 Steptoe & Johnson
Data Science
Washington, DC, USA
Posted on Wednesday, March 22, 2023
Steptoe & Johnson LLP, a Washington, DC-based Am Law 100 law firm, is seeking an eDiscovery Analytics Consultant. The eDiscovery Analytics Consultant provides high level support and strategic advice to clients, specializing in the application of Conceptual Analytics on all facets of the EDRM model. We are looking for a Subject Matter Expert with a profound understanding of both structured and conceptual analytics, TAR, and respective workflow methodologies. This role will support clients by implementing documented best practices and workflows, while also leveraging resources to create solutions that enhance the client experience. In coordination with others in Practice Support, they will build and maintain the documentation for analytics-based procedures, protocols, workflows, reports, etc.
The eDiscovery Analytics Consultant contributes to business development efforts by attending scoping efforts for potential projects to provide expertise.
Essential Functions

Advise, create, deploy, and manage advanced analytics, TAR, and Managed Review workflows for both internal and external clients.
Provide client and internal support for advanced analytics, TAR, and managed review tools.
Consistently deliver proactive communications with clients and when client issues arise, addresses issues, expedites requests, and/or escalates.
Ensure project requirements are being met with the highest quality and accuracy through verification, reporting, and communicating routinely with both internal and external clients.
Contribute to creation and refinement of standard operating procedures (SOP) and services for analytics, TAR, and managed review services.
Collaborate with other technology departments to resolve technical problems that may arise and engage development teams on enhancing Analytics Solutions.
Actively participate in evaluation of advanced analytics, review platforms, and AI technologies and their applications.
Assist with preparation of budgets and project plans for TAR-based Managed Review services.
Assist in sales and marketing of analytics, TAR, and Managed Review services including participation in client RFI/RFP processes.
Assist in preparing department manuals, documentation, and instruction materials for training personnel.
Track and record all time worked contemporaneously and accurately.
Coordinate and conduct internal and external training for advanced analytics, TAR, and managed review.
Maintain accurate documentation on all active or completed projects.

Non-Essential Functions

Assists Senior Manager in all billing aspects of analytics work.
Completes other duties as assigned by Practice Support management.

Minimum Qualifications
5+ years of Discovery / Discovery Consulting experience.
3+ years' experience working with Relativity.
Minimum 2 years' experience in utilizing Technology Assisted Review platforms including the ability to explain the benefits and workflows of example technologies.
Proficient in Relativity workspace set-up including, but not limited to, analytics, user set-up and group permissions, coding layouts, running complex keyword and dtSearch queries, and workflow customization such as indexing, set-up of views, field/choices, persistent highlighting sets, etc.
Preferred Certifications:

Relativity Certified Administrator
Relativity Analytics Specialist
Relativity Project Management Specialist
Brainspace Analyst Certification

Success Factors

Critical Thinking & Problem Solving: recognize problems or situations that are new or without clear precedent; evaluate alternatives and find solutions using a systematic, multi-step approach; develop improvements and innovations to enhance performance.
Communication: convey goals and objectives clearly and in a compelling manner; listen effectively and clarify information as needed; ensure that project status, issues and successes are communicated to project team, stakeholders, sponsors, steering committee and all levels of management and documented appropriately; ensure open communications within project team.
Project and Task Management: manages the implementation of projects and tasks in a timely and directed manner; plans, designs and executes projects or tasks with well-defined objectives and outcomes; determines appropriate implementation strategies, tools and technologies; adapts to changing work priorities and workplace practices; establishes priorities to meet deadlines; carries out multiple tasks or projects.
Subject area expertise: has a working knowledge of the Electronic Discovery Reference Model (EDRM) and eDiscovery principles, best practices, and technologies; demonstrates the ability to apply this knowledge in understanding and executing assigned tasks; demonstrates proficiency in the use of the Relativity Processing software suite.
Customer service: works diligently to ensure that internal and external customers receive the highest level of service.
Attention to detail: avoids common and frequent mistakes; complete complex projects and tasks without error.

Work Environment

Non-Smoking environment.
Ability to maintain a flexible work schedule.
Available to work 9:00 - 5:30 pm Monday through Friday.
Hybrid work arrangements may be available for this position
Extra weekday and weekend hours may be required for special programs or events.
Must be available to work beyond regular hours when necessary.
Must be able to work under tight deadlines and stressful situations.
Must have ability to work independently.

Steptoe & Johnson LLP is an equal opportunity employer EOE/AA/Minority/Female/Disability/Veteran. All qualified applicants will receive consideration without regard to race, color, religion, gender, national origin, sexual orientation, gender identity and expression, marital status, mental or physical disability, genetic information, or any basis proscribed by applicable statutes.