Legal Recruiting Specialist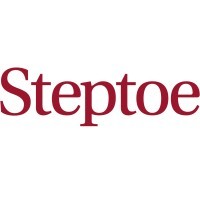 Steptoe & Johnson
People & HR, Legal
Washington, DC, USA
Posted on Sunday, March 26, 2023
Steptoe & Johnson LLP, a Washington, DC-based Am Law 100 law firm, is seeking a Legal Recruiting Specialist. The Legal Recruiting Specialist supports and works directly with Legal Recruiting and the hiring committee to oversee the full lifecycle of recruitment of attorney, law student, law clerk, Pre-Law Fellow, and legal specialist positions in the firm's U.S. offices, from candidate sourcing and interviews to onboarding and orientation. This role is based in DC.
Essential Functions
Coordinate processing, posting and employment advertisement of attorney, law student, law clerk, Pre-Law Fellow, and legal specialist positions, both internally and externally, via the firm's career site and other source options as applicable (e.g., LinkedIn, ZipRecruiter, University Career Portals, Local/State Agencies, etc.)
Assist with applicant tracking, sourcing, review, and referral to hiring managers/hiring committee, ensuring applicants meet position requirements
Communicate with outside recruiters, hiring committee and others within Steptoe
Assist with tracking and maintaining a repository of relevant job descriptions
Assist with scheduling candidate interviews and conduct in person greeting of candidates prior to interviews
Collect feedback after interviews
Assist with coordination of onboarding and orientation, including

Reference/conflicts/background check completion, Offer letter preparation/coordination, New hire paperwork initiation, and New hire orientation
Track submission of new hire documents and relevant hiring information and follow up with new hires as needed
Coordinate the onboarding and tracking of all attorney contractors/temps, including creation of monthly contractors' report
Maintain recruiting database/applicant tracking system
Process data change forms (Personnel Change Notifications, or "PCNs") for all relevant personnel actions, e.g., promotions, market pay adjustments, terminations, leaves of absence, etc.
Assist Legal Recruiting team with administrative tasks
Process and submit invoices through Chrome River, including search firm fees and AMEX payment requests to Accounting
Assist with EEO1 & Vets Reporting and the final applicant flow reports for Affirmative Action Plan submission
Handle employment verification requests for current and former Steptoe lawyers, law students, law clerks, and legal specialists
Assist in processing Bar admissions forms and affidavits
Help to coordinate events and programming for law student recruits and Pre-Law Fellows
Complete and maintain departmental and attorney records filing, and work with Records Department to send any necessary records off-site
Maintain and audit all EEO & Confidentiality forms


Non-Essential Functions


Perform other duties as assigned


Minimum Qualifications


Bachelor's Degree required
Minimum three years of relevant professional experience


Success Factors


Ability to problem-solve
Ability to concentrate on tasks, make decisions and work effectively in a deadline-oriented environment
Ability to maintain confidentiality and privacy of sensitive data
Demonstrated ability to work independently, organize and accurately prioritize work, be detail oriented, and understand when urgency is required on a particular matter. Ability to work effectively with Legal Recruiting and Human Resources team in a collaborative environment
Knowledge of MS office applications, including Word and Excel, as well as Adobe Acrobat
Experience with iManage, ViGlobal, and/or LinkedIn Recruiter a plus
Non-Smoking Environment
Must be available to work beyond regular days and hours
Available to work from 9:00 a.m. – 5:30 p.m. Monday-Friday
Must be able to work under tight deadlines and in stressful situations
Hybrid work arrangements may be available for this position


Steptoe & Johnson LLP is an equal opportunity employer EOE/AA/Minority/Female/Disability/Veteran. All qualified applicants will receive consideration without regard to race, color, religion, gender, national origin, sexual orientation, gender identity and expression, marital status, mental or physical disability, genetic information, or any basis proscribed by applicable statutes.