Legal Project Manager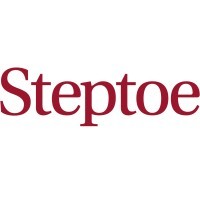 Steptoe & Johnson
Legal, Operations
Chicago, IL, USA
Posted on Friday, April 21, 2023
Steptoe & Johnson LLP, a Washington, DC-based Am Law 100 law firm, is seeking a Legal Project Manager. This position may be based in any of the firm's U.S. offices: Chicago, Los Angeles, New York, San Francisco, or Washington, DC, with a preference for Chicago. This role will support case teams throughout the Legal Project Management (LPM) lifecycle, including scoping, planning, budgeting, and managing and tracking work, cost, and resources on a matter. They will train lawyers on LPM processes, technology, and reporting tools, and will work closely with lawyers and with professionals in the Client Value Department and other administrative departments, such as Finance, Accounting, Billing, Marketing and Business Development, New Business Intake, the General Counsel's Office, IT, and others.
Essential Functions

The Legal Project Manager is responsible for supporting firm attorneys by actively managing legal matters through tailored and appropriate support that combines project scoping, budgeting, staffing and role assignment, communication planning and management, and monitoring and analyzing relevant matter data.
The Legal Project Manager must be able to leverage technology and analyze existing matters and relevant historical data sets to assist with budget development and overall matter planning.
Successful candidate should be a proven leader capable of guiding and facilitating strategy discussions with executive-level personnel, as well as recalibrating project plans and workflows to incorporate both new information and lessons learned from closed/completed projects.
Must be able to demonstrate sophistication in data analysis and financial analysis, with a particular focus on law firm economics, its key concepts and KPIs.
Must be an excellent trainer, communicator and explainer, with the ability to clearly explain legal tech and LPM principles and practices to lawyers and other firm personnel.
Produce and maintain effective reporting and tracking on assigned projects; identify and work with Client Value management to address matters with significant budget variances.
Ensure proper data hygiene by reviewing matter-based task codes and revise as necessary.
Work with lawyers to develop proprietary and practice-specific phase and task codes as well as other standard legal project management document including but not limited to, scoping documents, checklists, budget templates, etc. and coordinate the implementation and utilization accordingly.
Work closely with other firm functions, such as Pricing, Finance, Billing, and Marketing and Business Development.
Continuously identify improvements to LPM processes and support change management necessary to the implementation of these processes.
Identify opportunities to increase case team efficiencies through process improvement or automation.
Assist with developing and leading formal LPM training programs.
Stay apprised of industry trends.

Non-Essential Functions

Perform other tasks and project as assigned to meet the requirements of the position.

Minimum Qualifications

BA, BS or equivalent bachelor's degree is required.
Graduate degree is preferred (particular preference for MBA or JD).
Formal project management or process improvement credentials preferred (for example, PMP certification, Six Sigma Certification, LPM-specific cert, etc.).
At least 10 years of professional experience, preferably in areas related to law firm pricing or legal project management.
AmLaw 100 experience is preferable.

Success Factors

The successful candidate will be a highly motivated, independent professional dedicated to excellence in client service and able to inspire confidence in the firm's attorneys and their clients.
The Legal Project Manager is dedicated to providing high-value, strategic business consulting services. The role requires intellectual curiosity and a genuine interest in finding new ways to improve law firm business processes and to solve difficult business problems.
The Legal Project Manager must be a trusted leader who is capable of building consensus and managing and balancing stakeholder priorities through the project lifecycle. The successful candidate has the ability to interact with all levels of the organization, employing a high degree of tact, diplomacy, and professionalism.
The successful candidate should have experience managing and mentoring direct reports, including helping team members develop professionally, providing clear expectations and feedback, and appropriately allocating team time and resources.
Demonstrates expertise in LPM and legal process re-engineering techniques and tools.
Displays strong project management and leadership skills.
Displays superior analytical skills and a determination to ask the next appropriate question, engaging critically toward solutions.
Delivers high quality, accurate and timely work product and results, and demonstrates the ability to follow through on agreed objectives.
Takes initiative in his/her own professional development by seeking out feedback and learning new skills; continuously learning and improving LPM-related expertise.
Some familiarity with Lean/Six Sigma project/process principles.
Outstanding client-service skills, responsiveness, and ability to anticipate both client and stakeholder needs. This service philosophy must extend to everyone the candidate interacts with.
Must have excellent written and oral communication skills.
Must be able to think on your feet and to think critically and ask appropriate questions to define project scope and manage projects effectively.
Technological aptitude and proven ability to learn new technology tools.
Strong organizational skills and attention to detail.
Ability to maintain strict confidentiality and to exercise discretion.
Ability to prioritize, juggle multiple tasks, and work in a fast-paced, demanding environment.
Must be a proactive and innovative problem-solver and exhibit a high sense of urgency.
Must be team-oriented, collaborative, and engaged/interested.
Proficiency with Microsoft Office Suite, Excel in particular.
Experience working with database tools and financial reporting tools and concepts.
Experience with PowerBI and/or Tableau a plus.
Experience with SQL a plus.
Experience with law firm accounting platforms particularly Elite Enterprise and 3E is preferred.

Work Environment

Professional services environment.
Non-smoking environment.
Must be available to work beyond regular days and hours.
Must be able to work under tight deadlines & stressful situations.
Must be able to comply with all safety requirements in our workplace, which may include provision of proof of full vaccination for COVID-19 and adherence to other safety protocols implemented.

The anticipated salary range for this position is $135,000-$160,000. The actual base salary offered will be dependent upon the applicant's experience and qualifications, as well as other job-related factors, including but not limited to, relevant skills, education, certifications or other professional licenses held, and if applicable, geographic location.
Steptoe & Johnson LLP will consider qualified applicants with criminal histories in a manner consistent with the City of Los Angeles Fair Chance Ordinance.

Pursuant to the San Francisco Fair Chance Ordinance, we will consider for employment qualified applicants with arrest and conviction records.

Steptoe & Johnson LLP is an equal opportunity employer EOE/AA/Minority/Female/Disability/Veteran. All qualified applicants will receive consideration without regard to race, color, religion, gender, national origin, sexual orientation, gender identity and expression, marital status, mental or physical disability, genetic information, or any basis proscribed by applicable statutes.