Pre-Law Fellow (Chicago)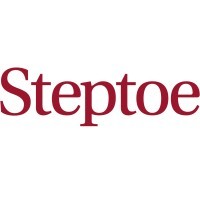 Steptoe & Johnson
Chicago, IL, USA
Posted on Thursday, May 4, 2023
Steptoe & Johnson LLP, a Washington, DC-based Am Law 100 law firm, is seeking candidates to join its Pre-Law Fellows Program. This position is based out of the Chicago office.
The Pre-Law Fellow is a two-year position designed for recent college graduates, including upcoming May 2023 graduates, who are considering law school in future. The Pre-Law Fellows Program offers a unique, cross-functional look at the complete scope of law firm operations, providing real-world experience and professional development opportunities for anyone interested in a potential legal career.
Fellows gain a well-rounded experience through assisting lawyers and others by performing tasks in support of specific matters and practice groups, including both substantive work as well as research and business development and support of the firm's business professional services. Responsibilities may include filing of documents with courts and agencies, monitoring of matter developments and dockets, coordinating document collections and productions, maintaining matter files, and other similar activities.
Sample Opportunities May Include


Pre-Law Fellows take part in enrichment programs created to provide broad exposure to the legal practice as well as prepare them for the law school application process.
"Lunch & Learns" with law firm partners, associates, and senior leadership
Participation in Summer Associate Program events as appropriate
Shadowing lawyers and/or paralegals in deposition, hearings, trials, closings, client meetings, and more
Invitations to professional development and training programs as appropriate
Participation in firmwide events, both virtual and in-person
Designated lawyer mentors
Resume workshops
"Demystifying the law school application process" panel

Responsibilities

Substantive responsibilities may differ based on practice group assignments and may include:
Work closely with assigned lawyers and paralegals, keeping them apprised of all approaching case deadlines and schedule changes
Gather and obtain records or other information from various sources including government agencies, libraries, legislative bodies, associations, and courts
Provide data entry support and maintenance on databases and spreadsheets
Organize and monitor ongoing and ad hoc responsibilities according to priorities and ensures that established schedules and deadlines are met
Provide overflow assistance to other project assistants and paralegals
Prepare and submit time entries on a daily basis, and other firm accounting documentation, as required, and in accordance with established Firm policy

Non-Essential Functions

Provide coverage when paralegals are unavailable
Handle special pro bono and client development projects
Complete other duties as assigned

Qualifications

Four-year college degree required
Will also consider May 2023 college graduates available to start in Summer 2023

Success Factors

Attention to detail: avoid common and frequent mistakes; complete complex projects and tasks without error
Excellent computer skills: full facility with Microsoft Office and all other software packages that are part of the Firm's core suite; accurate typing of at least 60 wpm
Excellent work ethic: ensures that all work is completed on a timely basis, maintains attendance and punctuality at a high level, available for work outside of normal business hours as needed
Interpersonal skills: ability to interact professionally with partners and staff at all levels of the organization as well as clients
Professionalism: exercises skill, sound judgment, and demonstrates competence in all aspects of the role including conduct, appearance, and demeanor
Impeccable communication and organizational skills: excellence in both written and oral communications whether in person, on the phone, or email; able to prioritize and multitask in a fast-paced environment with tight deadlines; able to organize self and work environment for efficiency and ready access to critical information

Work Environment

Non-Smoking environment
Ability to maintain a flexible work schedule
Available to work in the office 9:00 - 5:30 pm Monday through Friday.
Extra weekday and weekend hours may be required for special programs or events
Must be available to work beyond regular hours when necessary
Must be able to work under tight deadlines and stressful situations
Must be able to comply with all safety requirements in our workplace which may include provision of proof of full vaccination for COVID-19 and adherence to other safety protocols implemented
Must be willing to travel as required, on short or extremely limited notice, to various firm offices, courthouses, or other locations in support of the firm's clients
Please include a cover letter or document with your application indicating your Steptoe location preference[s]

The anticipated base salary for this position is $60,000. The actual base salary offered will be dependent upon the applicant's experience and qualifications, as well as other job-related factors, including but not limited to, relevant skills, education, certifications or other professional licenses held, and if applicable, geographic location.
Steptoe & Johnson LLP will consider qualified applicants with criminal histories in a manner consistent with the City of Los Angeles Fair Chance Ordinance.

Pursuant to the San Francisco Fair Chance Ordinance, we will consider for employment qualified applicants with arrest and conviction records.

Steptoe & Johnson LLP is an equal opportunity employer EOE/AA/Minority/Female/Disability/Veteran. All qualified applicants will receive consideration without regard to race, color, religion, gender, national origin, sexual orientation, gender identity and expression, marital status, mental or physical disability, genetic information, or any basis proscribed by applicable statutes.