Senior IT Project Manager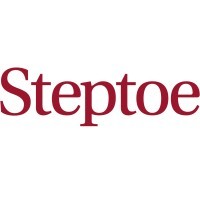 Steptoe & Johnson
IT, Operations
Washington, DC, USA
Posted on Thursday, May 4, 2023
Steptoe & Johnson LLP, a Washington, DC-based Am Law 100 law firm, is seeking a Senior IT Project Manager to join our IT Department.
Manage and facilitate the project management process within the Firm's IT Department including developing and promulgating appropriate artifacts and tools, and education of the members of the project team members in the use of those tools. Assume primary responsibility for management of multiple projects within the Department including planning, executing, and evaluating projects according to timelines and budgets. Provide high-level portfolio management incorporating all relevant projects within the Department whether directly managed or not. Participate in the annual budgeting process by helping to identify and forecast appropriate resources to all anticipated projects.
Essential Functions

Develop, manage, and maintain an appropriate project management process within the Department including all related artifacts and tools
Provide insight into and guidance for identifying, prioritizing, authorizing, managing, and controlling multiple projects to achieve specific strategic business objectives (portfolio management)
Assist in the budget process by helping identify potential projects, create charters, and prepare preliminary budgets for those likely to be initiated during the period in question
Facilitate the definition of project missions, goals, tasks, and resource requirements; resolve or assist in the resolution of conflicts within and between projects or functional areas; develop methods to monitor project or area progress; provide corrective supervision as necessary
Work with project sponsor and stakeholders to complete project charters outlining scope, goals, deliverables, required resources, budget, and timing
Directly manage an appropriate subset of the Department's projects:
Manage project lifecycle from initiation through closure
Effectively manage project scope by ensuring any changes to scope are documented and approved with project change request forms
Manage project budget and resource allocation
Resolve any issues and solve problems through project life cycle
Provide general project management training, mentoring, coaching and direction setting to Department members
Supervise any less senior project managers on staff
Complete other duties as assigned

Minimum Qualifications


Education and Experience:
Bachelor's Degree
PMI certification strongly preferred
Minimum five years of increasingly responsible experience, including experience successfully managing various projects
Supervisory and/or management experience in a technical project management environment
Experience working in a team-oriented, collaborative environment

Skills Requirements

Thorough understanding of project management phases, techniques and tools
Outstanding grasp of information technology concepts and processes
Excellent communication, leadership, problem solving, and analytic skills
Flexibility to rapidly adapt and respond to changes in environment and priorities
Ability to elicit cooperation from senior management and other departments
Proficient in Windows environment including Microsoft Office and Microsoft Project

Success Factors

Influencing & Leading: understand and effectively use established policies and procedures; undertake continual adjustments with stakeholders in a persuasive manner, to keep the project on course; establish trust; recognizes how Firm culture impacts the success of the project; know how to use organization to achieve objectives
Critical Thinking & Problem Solving: recognize problems or situations that are new or without clear precedent; evaluate alternatives and find solutions using a systematic, multi-step approach; develop improvements and innovations to enhance performance.
Collaboration: build coalitions among the various stakeholders in a project and negotiate authority to move the project forward; facilitate discussions that establish trust and resolve conflicts; build and use cross- functional relationships to accomplish work objectives
Communication: convey goals and objectives clearly and in a compelling manner; listen effectively and clarify information as needed; ensure that project status, issues and successes are communicated to project team, stakeholders, sponsors, steering committee and all levels of management and documented appropriately; ensure open communications within project team
Decision-Making: understand how and when to make a choice; how and when to escalate issues to higher levels; analyze the risks and future impact of decisions; make decisions and takes timely independent action in pursuit of priorities
Responsibility & Accountability: prioritize own and team's work; anticipate consequences of actions, potential problems, or opportunities for change; sets and meet realistic deadlines. Ensure a high level of fiscal control and accountability for project budget

Work Environment

Professional services environment
Non-smoking environment
Must be available to work beyond regular days and hours
Must be able to work under tight deadlines and in stressful situations

Steptoe & Johnson LLP is an equal opportunity employer EOE/AA/Minority/Female/Disability/Veteran. All qualified applicants will receive consideration without regard to race, color, religion, gender, national origin, sexual orientation, gender identity and expression, marital status, mental or physical disability, genetic information, or any basis proscribed by applicable statutes.