Business Development Manager, Energy & Corporate Groups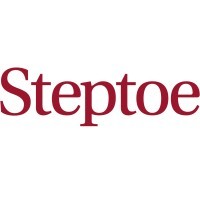 Steptoe & Johnson
Sales & Business Development
Washington, DC, USA
Posted on Thursday, May 4, 2023
Steptoe & Johnson LLP, a Washington, DC-based Am Law 100 law firm, is seeking a Business Development Manager to the support the Energy & Corporate Groups. Under the direction of the Director of Business Development, serves as the principal day-to-day adviser on business development and marketing activities for the energy, corporate and insolvency/restructuring practice group leaders and lawyers as well as other practices as assigned. Assists lawyers with presentations, proposals, business development planning, and tactics. Writes and edits materials for print and online communications in tandem with Marketing and Communications team members. This position works as part of a firm-wide collaborative marketing and business development team; other firm-wide and PG-specific duties as assigned.
Essential Functions

Business Development

Meet with practice group leaders(s) and partners on a regular basis to identify and track business development opportunities with new and current clients
Prepare customized pitch documents, presentation materials, and proposal documents
Coordinate marketing and business development projects, as assigned; take ownership from inception through implementation
Assist in the preparation of business development plans in conjunction with practice group chairs and Director of Business Development
Help develop individual marketing and business development plans for key lawyers
Monitor and report on industry trends and issues impacting key clients and practice-specific developments that offer new opportunities in the form of pitches, alerts, potential webinars, events
Research and evaluate referral sources, sponsorship opportunities, and speaking engagements to help raise the profile of the assigned groups
Manage the process for seeking and adding representative matters into the current system for tracking experience
Support and utilize the firm's CRM (client relationship management) system to track business development and client activities

Marketing Communications

Works with lawyers, MarCom, and BD colleagues to produce communications including e-newsletters, client advisories, announcements, bios, practice descriptions
Prepares directory submissions for Chambers, Legal 500, etc.
Maintains appropriate website content, including regular edits to attorney bios, and development of new content
Identifies topics and helps generate material for the Monday Marketing Minute weekly email, and other internal communications as needed
Works with Events team to identify event opportunities and conduct appropriate BD-related follow up after the event

Additional Responsibilities

Provides marketing and business development orientation for new lawyers
Works with lawyers to gather and enter data into the firm's Experience Database, CRM, and other department data sources (CRM, pitch tracker, etc.)
Serves as liaison to lawyers and secretaries to build, maintain, and regularly update practice group contact lists and activities in InterAction
Provide regular reports to supervisor on marketing/BD activities

Minimum Qualifications


BA/BS required: Marketing, Public Relations, Communications, English or similar discipline preferred
Minimum of 5-8 years of marketing experience, law firm experience required

Success Factors

Excellent writer and editor capable of generating first drafts that require minimal revision
Excellent market segmentation, targeting, positioning, and business development planning skills
Excellent organizational, interpersonal, and team building skills
Ability to multitask efficiently and work under tight deadlines and in stressful situations
Superior project management skills
Attention to detail and quality work product
Strong communicator - persuasive speaker
Highly motivated and collaborative; willing to take initiative
Sound knowledge of Microsoft Office Suite and familiarity with legal database and software solutions

Work Environment

Available to work office hours 9:00 a.m. – 5:30 p.m. Monday through Friday and available for evening and/or weekend work as the job requires, including regular checking of messages outside normal working hours
Hybrid working arrangements are available for this position
Occasional travel to other offices and events/conferences is required

Steptoe & Johnson LLP is an equal opportunity employer EOE/AA/Minority/Female/Disability/Veteran. All qualified applicants will receive consideration without regard to race, color, religion, gender, national origin, sexual orientation, gender identity and expression, marital status, mental or physical disability, genetic information, or any basis proscribed by applicable statutes.