Benefits & Compensation Specialist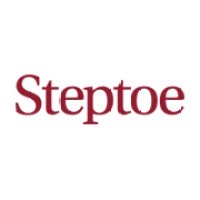 Steptoe & Johnson
Accounting & Finance
Washington, DC, USA
Posted on Wednesday, July 26, 2023
Steptoe & Johnson LLP, a Washington, DC-based Am Law 100 law firm, is seeking a Benefits & Compensation Specialist to join its People Operations Department. The Benefits & Compensation Specialist will support the firm's Benefits & Compensation team with day-to-day and cyclical benefits and compensation activities. The Specialist is privy to sensitive and confidential information and is responsible for always maintaining the confidentiality of such information. The right candidate will enjoy working in a high performing, dynamic environment and will bring an innovative mindset to the function.
Essential Functions

Support benefit plan renewal (open enrollment) activities and communications.
Manage qualified leave activities for assigned client group.
Manage firm's wellness program.
Support benefit compliance activities such as audits, 5500s, plan documents SPDs and amendments. Works with counsel and consultants to review, prepare and execute all benefit plans and processes to ensure compliance with Department of Labor, ERISA, IRS, etc.
Participate in multiple salary and benefits surveys; maintains and optimizes the online market-pricing tool (CompAnalyst) by monitoring integrations, resolving data issues, and assisting with vendor relationship management.
Prepare semi-monthly contributions that are made to the 401(k) Profit Sharing Plan through payroll deductions and upload control totals to the retirement vendor's website.
Schedule and facilitate monthly 401(k) orientation for new hires.
Prepare and distribute annual statements for Steptoe's retirement plans.
Facilitate quarterly retirement meetings; attend quarterly meetings and prepare and distribute the investment committee meeting minutes.
Prepare compensation and retirement plan related invoices for review and payment.
Review and reconcile reports from retirement record keeper (quarterly address maintenance report, semi-monthly payroll data audit report, etc.)
Create, modify, and update spreadsheets and other electronic media to help illustrate recommendations, trends, and a variety of market data.
Maintain HCM data integrity through workflow analysis and quality assurance; conducts audits to ensure accuracy and consistency; assists with projects such as mass system changes, audits, and reporting.
Prepare and maintain job descriptions for each position in the organization; ensure descriptions accurately reflect the work being performed by associates.
Participate in the annual salary planning process for merit increases and related compensation program initiatives.

Non-Essential Functions

Participate in other projects or duties as assigned.

Minimum Qualifications

Bachelor's Degree or equivalent work experience in Human Resources. Prior compensation experience, preferred.
Three (3) years of previous experience working in an administrator/specialist capacity.
Excel skills required; including VLOOKUP, pivot tables and simple formulas.
Strong written and verbal communication skills with an ability to translate benefits/compensation-speak so that it is understood by core audiences.
Demonstrated ability to manage multiple tasks requiring strong attention-to-detail.
Thorough understanding of local, state, and federal laws involving benefits administration including ERISA, COBRA, ACA, HIPAA, IRC, DOL, FMLA and ADA.
Initiative to improve processes in a high performing environment.

Success Factors

Strong understanding of the implications of diversity and inclusion in the workplace.
Adept at handling concurrent projects and competing priorities in a self-motivated and deadline-driven environment.
Strong commitment to protecting the confidentiality of sensitive information with the appropriate discretion.
Demonstrated ability to deliver high quality work while maintaining a client service focus.
Excellent problem-solving skills and ability to think critically in a high performing environment.
Elevated knowledge of all Microsoft Office applications (Word, Excel and PowerPoint) and must remain current on all Steptoe software where it impacts the responsibilities of this position.
Ability to work collaboratively as well as independently.
Strong initiative and ability to make objective, independent judgment within the parameters of the position.
Ability to interact with all levels of Steptoe employees, vendors, and other business associates. Able to build solid, effective working relationships with others at all levels of organization.

Work Environment

Non-Smoking environment.
Ability to maintain a flexible work schedule and work onsite at local office as needed.
Must be available to work beyond regular hours if/when necessary.
Must be able to comply with all safety requirements in our workplace (if applicable).

Steptoe & Johnson LLP is an equal opportunity employer EOE/AA/Minority/Female/Disability/Veteran. All qualified applicants will receive consideration without regard to race, color, religion, gender, national origin, sexual orientation, gender identity and expression, marital status, mental or physical disability, genetic information, or any basis proscribed by applicable statutes.