Legal Executive Assistant II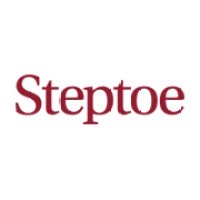 Steptoe & Johnson
Administration, Legal
New York, USA
Posted on Wednesday, July 26, 2023
Steptoe & Johnson LLP, a Washington, DC-based Am Law 100 law firm, is seeking a Legal Executive Assistant II to perform administrative and secretarial support for the firm as a whole and specifically for the attorneys to whom assigned.
Essential Functions

Participate in business development initiatives with assigned attorneys, practice groups and other firm attorneys as requested
Coordinate opening new matters, including: conflict checks, prepare draft engagement agreements; email firm management for rate approval (if necessary), etc.
Communicate (in some cases and under the direct supervision of an attorney) directly with clients to transmit information or perform special factual research requests
Perform special factual research requests, under attorney supervision, e.g., reviewing documentation and preparing a chronology of events, analyzing terms of insurance policies and preparing a summary, researching information regarding expert witnesses, etc.
Draft and edit correspondence, legal documents, memoranda and other written materials as needed for attorney review and under attorney supervision
Assist attorneys in editing legal documents, memoranda and other written materials as needed for attorney review and under attorney supervision
Organize and maintain client files such as pleadings, correspondence and memoranda; organizes and maintains attorney files
Perform document organization tasks such as numbering, sorting, filing, and copying
Assist in electronic file management of correspondence with clients.
Coordinate with attorney(s) on a continual basis to prioritize work to ensure timely turn around and effective use of time to meet deadlines
Communicate with other personnel inside and outside the firm
Arrange appointments, meetings and travel reservations and maintains attorney(s) calendar(s)
Provide telephone coverage, routes calls, takes messages, and places outgoing local and long distance calls as requested
Prepare and secure proper approvals required for all accounting forms, petty cash, entertainment, trip accounts, etc.
Prepare and submit timesheets, billing descriptions and other firm accounting documentation in a timely manner, as required
Assist attorney(s) in preparing billing records, letters, and statements to clients
Interact with other firm departments and resources in order to ensure completeness and accuracy of work product and effective use of firm resources
Assist with overflow requirements or special firm projects, providing coverage for secretaries who are absent, as required
Obtain records or other information from various sources including: government agencies; libraries; legislative bodies; associations; courts, under attorney supervision
Open, prioritize, and distribute mail
Maintain a neat and organized workspace

Non-Essential Functions

Complete other duties as assigned

Minimum Qualifications

Minimum of 5 years legal secretarial experience required; 10 years' experience preferred
High School diploma or equivalent
Some college preferred

Success Factors

Demonstrated strong project management and/or presentation skills
Demonstrated strong writing, editing, and research skills
Excellent attention to detail
Ability to manage multiple tasks and projects and complete them under time constraints
Ability to exercise discretion and independent judgment in carrying out responsibilities of the job
Excellent communication skills
Demonstrated excellent analytical and research skills
Demonstrated strong professional customer service skills
Working knowledge (hands-on) of Microsoft Office, Word, Outlook, PowerPoint, Excel, DTE/InTapp, Adobe, InterAction (a plus) and must remain current on all firm software where it impacts the responsibilities of the position
Highly organized
Team player

Work Environment

Non-smoking environment
Must be available to work beyond regular hours
Must be able to work under tight deadlines and in stressful situations
Available to work in the office from 9:30 a.m.– 5:30 p.m. Monday through Friday

The anticipated base salary for this position is $90,000. The actual base salary offered will be dependent upon the applicant's experience and qualifications, as well as other job-related factors, including but not limited to, relevant skills, education, certifications or other professional licenses held, and if applicable, geographic location.
Steptoe & Johnson LLP is an equal opportunity employer EOE/AA/Minority/Female/Disability/Veteran. All qualified applicants will receive consideration without regard to race, color, religion, gender, national origin, sexual orientation, gender identity and expression, marital status, mental or physical disability, genetic information, or any basis proscribed by applicable statutes.