Director, IT Innovation & Architecture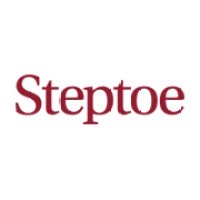 Steptoe & Johnson
IT
Washington, DC, USA
Posted on Friday, August 4, 2023
Steptoe & Johnson LLP, a Washington, DC-based Am Law 100 law firm, is seeking a Director, IT Innovation & Architecture. This position will be responsible for managing the firm's IT innovation and architecture team. This role involves conducting requirements analysis, selecting and/or designing software and network systems, optimizing processes, creating architectural standards, and strategic planning. The director leads the team in researching technical solutions aligned with business goals, identifying new initiatives, evaluating IT applications and systems, and setting technology standards for the department and firm. Additionally, the director collaborates with other IT teams and business units.
This position works with the Director of Implementation and Operations and the Director of IT Security to ensure the delivery of long-term improvements and benefits, in support of firm objectives.
Essential Functions

Innovation Strategy: Develop and execute a comprehensive innovation strategy that aligns with the firm's business objectives and promotes a culture of creativity and continuous improvement. Drive the ideation and implementation of innovative projects that can positively impact legal services, client experience, and internal operations.
Technology Architecture: Define and maintain a strategic technology architecture blueprint for the firm. Design scalable, secure, and efficient technology solutions that enable seamless integration of legal applications, data systems, and collaboration platforms.
Emerging Technologies: Stay abreast of emerging technologies, legal industry trends, and best practices in technology architecture. Identify opportunities to integrate innovative solutions, such as AI, machine learning, blockchain, and cloud-based technologies, into the firm's legal processes.
Process Optimization: Collaborate with legal teams and various departments to analyze existing workflows and identify areas for process improvement and automation. Implement technology solutions that streamline legal operations, reduce manual tasks, and enhance overall efficiency.
Data-driven Decision Making: Utilize data analytics and business intelligence tools to gather insights and make data-driven decisions. Use metrics to assess the performance of technology initiatives and continuously optimize technology architecture to meet evolving business needs.
Budget Management: Develop and manage the technology innovation budget, making strategic investments to drive the firm's technological advancements while ensuring cost-effectiveness.
Vendor Management: Cultivate and maintain relationships with technology vendors, legal tech partners, and industry experts to explore partnerships and stay informed about the latest technology offerings in the legal domain.
Team Leadership and Collaboration: Lead a team of technology professionals, fostering a culture of innovation, collaboration, and knowledge-sharing. Work closely with cross-functional teams to develop and implement technology solutions that align with the firm's strategic goals.

Minimum Qualifications

Bachelor's or Master's degree in Computer Science, Information Technology, or related fields; JD helpful but not required.
Experience in the legal environment a must (law firm, corporate legal).
Minimum 10 years in Information Technology including at least 5 years' experience in information systems design and implementation across multiple areas including: Windows-based computing environments, GPOs, Active Directory Domains, SQL databases, VMWare or Hyper-V virtualization, Citrix, Exchange, Local Area Networks, Wide Area Networks, Wireless networks.
In-depth knowledge of legal technology, including practice management systems, e-discovery tools, document management systems, and legal research platforms.
Strong understanding of enterprise architecture principles, including cloud computing, microservices, APIs, and integration methodologies.
Experience in leveraging emerging technologies, such as AI and blockchain, to drive innovation in legal services.
Proficiency in data analytics and business intelligence tools for data-driven decision-making.
Solid understanding of cybersecurity best practices and compliance requirements in the legal industry.
Exceptional leadership, communication, and collaboration skills to work effectively with diverse teams and stakeholders.
Proven ability to balance strategic thinking with hands-on problem-solving and project management.

Success Factors

Initiative and creativity: identify areas for improvement within personal areas of responsibility, group, department and firm; develop unique and new approaches to address existing challenges and/or positively affect lawyer productivity, client service, and overall fiscal health of the firm
Critical Thinking & Problem Solving: recognize problems or situations that are new or without clear precedent; evaluate alternatives and find solutions using a systematic, multi-step approach; develop improvements and innovations to enhance performance.
Communication: convey goals and objectives clearly and in a compelling manner; listen effectively and clarify information as needed; ensure that project status, issues and successes are communicated to project team, stakeholders, sponsors, steering committee and all levels of management and documented appropriately; ensure open communications within project team.
Decision-Making: understand how and when to make a choice; how and when to escalate issues to higher levels; analyze the risks and future impact of decisions; make decisions and take timely independent action in pursuit of priorities.
Influencing & Leading: understand and effectively use established policies and procedures; undertake continual adjustments with stakeholders in a persuasive manner, to keep the project on course; establish trust; recognizes how Firm culture impacts the success of the project; know how to use organization to achieve objectives.
Team leadership: ability to hire, develop and retain a high-quality work force whether directly employed by the firm or outsourced; ability to inspire others by creating a vision and gaining buy-in from those important to achieving strategic and operational goals.

Working Environment

Available to work in the office 9:00 - 5:30 pm Monday through Friday
Hybrid work arrangements may be available for this position
Non-Smoking environment
Available to work beyond regular hours when necessary
Available to travel as required in support of firm business

Steptoe & Johnson LLP is an equal opportunity employer EOE/AA/Minority/Female/Disability/Veteran. All qualified applicants will receive consideration without regard to race, color, religion, gender, national origin, sexual orientation, gender identity and expression, marital status, mental or physical disability, genetic information, or any basis proscribed by applicable statutes.