Docket & Court Services Clerk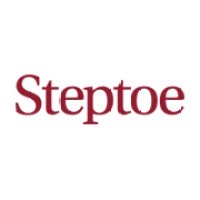 Steptoe & Johnson
New York, USA
Posted on Saturday, August 19, 2023
Steptoe & Johnson LLP, a Washington, DC-based Am Law 100 law firm, is seeking a Docket & Court Services Clerk. This position will be responsible for helping to ensure the accurate and efficient management of legal cases within the firm's practice areas. Primary responsibility for overseeing and assisting lawyers and others with court services functions, ensuring compliance with court procedures, and maintaining organized case records. Serve as a resource for electronic filings, understanding the rules and regulations governing filings and facilitating the actual filing process.
Essential Functions

Stay up-to-date with changes in local, state, and federal court rules, interprets these rules, and applies them to the firm's cases to ensure compliance
Serves as the point person for all court filings including handling electronic court filings for state and federal district and appellate courts
Review and keep current with upcoming rule changes and rule interpretations in all relevant state and federal courts
Research court rules and other related issues concerning e-filings
Research court rules and other related issues concerning e-filings
Conduct training for legal staff and handles questions regarding e-filings
Assist the docketing team with entering dates (calendaring) into docketing software as needed

Nonessential Functions

Handle special assigned requests
Complete other duties assigned by department manager

Minimum Qualifications

Bachelor's Degree preferred
Four years of E-Filing and docketing experience
Familiar with docketing software (e.g., Compulaw or similar software)
Previous docketing experience in a large law firm setting preferred
Strong knowledge of the litigation process and legal concepts.
Strong understanding of court filing procedures
Familiarity with the Federal and State Rules of Civil Procedure

Success Factors

Customer service: is highly responsive to initial requests and follows through on all commitments, both stated and implied; works diligently to ensure that everyone seeking Department services receives the highest level of service.
Manages own work to meet or exceed service level expectations of the department
Excellent work ethic: ensures that all work is completed promptly, maintains attendance and punctuality at a high level, and is available for work outside of regular business hours as needed
Research and analysis: proficiency in research and analysis to enable informed decision-making, innovative problem-solving, and superior client service.
Impeccable communication and organizational skills: excellence in both written and oral communications, whether in person, on the phone, or by email; able to prioritize and multitask in a fast-paced environment with tight deadlines; able to organize self and work environment for efficiency and ready access to critical information
Attention to detail: avoid common and frequent mistakes; complete complex projects and tasks without error

Work Environment

Available to work in the office 9:00 - 5:30 pm Monday through Friday.
Position may be hybrid to fully remote with availability to attend in-person in-office meetings as required
Non-Smoking environment
Available to work beyond regular hours when necessary
Available to travel as required in support of firm business

The anticipated base salary range for this position is $80,000-$90,000. The actual base salary offered will be dependent upon the applicant's experience and qualifications, as well as other job-related factors, including but not limited to, relevant skills, education, certifications or other professional licenses held, and if applicable, geographic location.
Steptoe & Johnson LLP is an equal opportunity employer EOE/AA/Minority/Female/Disability/Veteran. All qualified applicants will receive consideration without regard to race, color, religion, gender, national origin, sexual orientation, gender identity and expression, marital status, mental or physical disability, genetic information, or any basis proscribed by applicable statutes.