Senior Accountant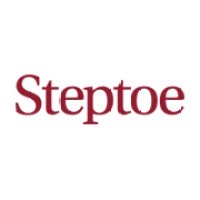 Steptoe & Johnson
Accounting & Finance
Washington, DC, USA
Posted on Saturday, August 19, 2023
Steptoe & Johnson LLP, a Washington, DC-based Am Law 100 law firm, is seeking a Senior Accountant to join its Accounting & Finance Department. This role is responsible for supporting the Controller in the following areas: preparation and review of account reconciliations and journal entries; federal, state, local, and international compliance reporting; policy and procedure establishment and documentation; internal control establishment and documentation; external audit preparation and management; month-end closings; and other projects designed to improve the Accounting Department's efficiency and reporting.
Essential Functions

Supervise and review monthly account reconciliations to include various balance sheet accounts such as cash deposits/disbursements, fixed assets, payroll withholdings, use tax, VAT, accruals, and clearing accounts; ensure reconciling items are being resolved timely
Initiation and review of various journal entries related to the balance sheet account reconciliations and P&L account fluctuation analysis
Responsible for approving significant journal entries related to expense transactions and capital expenditures
Oversee the financial reporting process from transaction processing to the accurate and timely distribution of the Firm's financial statements including income statement, balance sheet, cash flow statement, and partner capital account statement
Prepare and distribute various compliance reports to relevant internal/external parties including, unclaimed property, personal property tax, and various Department of Commerce reports
Responsible for the Firm's annual audit to include both domestic and international offices; responsibilities include coordinating the audit, responding to all audit request, reviewing footnotes to audited financial statements
Manage the accounting for the Firm's office and technology leases/subleases: prepare and maintain annual lease/sublease schedule, budgets and forecasts; monitor and maintain letters of credit
Maintain the accounting and corresponding schedules for all fixed assets of the Firm
Participate in the implementation of new technology to increase the efficiency and effectiveness of operations within area of responsibility
Maintain appropriate internal controls & policies/procedures

Non-Essential Functions

Perform other duties as assigned

Minimum Qualifications

BA in Accounting
CPA licensed or eligible for CPA. Must receive license within 18 months of start date
5-7 years of progressive accounting and tax experience (preferably within a global law or professional services firm)

Success Factors

Excellent oral, written communication, and interpersonal skills to work effectively with Firm directors, managers, and staff in the accomplishment of the Accounting Department's objectives
Ability to work under stringent deadline within a prioritized multi-task environment
Ability to interpret and apply authoritative accounting and tax guidance in the performance of responsibilities
Ability to leverage software and new technologies to carry out responsibilities in an efficient and effective manner
Excellent leadership and human relations abilities
Solid analytical and technical skills
Thorough knowledge of law firm financial and accounting practices and procedures
General understanding of relevant government regulations and reporting requirements

Work Environment

Non-smoking environment
Available to work in the Washington, D.C. office 2-3 days per week
Must be able to work beyond regular hours
Must be able to work under tight deadlines and stressful situations

Steptoe & Johnson LLP is an equal opportunity employer EOE/AA/Minority/Female/Disability/Veteran. All qualified applicants will receive consideration without regard to race, color, religion, gender, national origin, sexual orientation, gender identity and expression, marital status, mental or physical disability, genetic information, or any basis proscribed by applicable statutes.