Lead Enterprise Application Engineer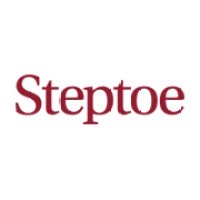 Steptoe & Johnson
Washington, DC, USA
Posted on Saturday, August 19, 2023
Steptoe & Johnson LLP, a Washington, DC-based Am Law 100 law firm, is seeking a Lead Enterprise Application Engineer. This role is responsible for co-planning with the Enterprise Applications architect, installing, configuring and testing the implementation of our enterprise applications. Collaborate with the various technical architects in implementing leading edge enterprise applications for the firm. Participate in engineering design activities and lead implementation efforts. Act as a subject matter expert for all enterprise applications as it relates to the solution design.
Essential Functions

Lead the installation and upgrade of enterprise applications, databases, middleware and servers, which includes installing new software releases and system upgrades, evaluating and installing patches, and conducting application migrations, refreshes, and restores.
Supervise the team in a mixed environment of both firm employees and contractors. Responsible for team evaluations and management of team leave and timesheets.
Co-plan and design with the Enterprise Applications architect and implement database servers, web servers and application servers. Implement the architecture necessary for integration with other application systems.
Technical lead on projects to implement or enhance, and test enterprise applications. Perform complex configuration, change management and testing activities to support designed architecture and integration between all applications.
Troubleshoot and resolve complex technical problems with ERP systems to include application, database, and server problems.
Manage the integrity of security design and engineering for enterprise applications.
Manage and lead members of the application engineers with the maintenance and troubleshooting of internally developed .NET applications
Manage and lead database engineers with database modeling and design - including the development of tables, views, stored procedures, user-defined functions and triggers
Use understanding of project requirements and the firm's technical architecture to select the appropriate platforms for applications
Prioritize and manage multiple concurrent projects keeping in-house customers informed of status and meeting critical deadlines
Create implementation and administration documents for all implemented applications.
Assist trainers in creating end user training documents and materials.
Provide subject matter expertise and support to IT Operations for the purpose of executing, supporting and managing enterprise applications implemented.
Provide additional support to IT Operations for advanced troubleshooting and issue resolution.

Minimum Qualifications

Extensive experience working with and knowledge of Microsoft technologies such as IIS, Active Directory, SQL, SharePoint, .NET VB/C#, and Power Shell.
Bachelor's degree in or equivalent certification from an accredited technical training school or equivalent (4 years) experience in IT
3 years of experience being on a team of IT professionals composed of application, database and/or system engineers.
Experience working in virtualized environment with emphasis on VMware
Experience with Windows 2016+ and related Microsoft server technologies such as IIS, SQL, DFS
Experience with Windows 10 and Windows 11 and related Microsoft desktop technologies such as SCCM
Experience with Citrix solutions
3 years' experience in supporting custom C# .NET and SharePoint Online applications
4 years' experience in creating SQL databases and SQL stored procedures,

Success Factors

Working knowledge of the iterative software development lifecycle, a peer review process, application documentation and version tracking.
Working knowledge of graphic design and editing using Photoshop or similar graphic application.
Experience leading a team of IT professionals composed of application and database engineers.
Must have excellent written and verbal communication skills and ability to manage multiple tasks for various projects simultaneously and effectively.
Ability to accept user feedback from internal firm employees/departments and adjust the various web solutions accordingly.
Attention to detail: avoid common and frequent mistakes; complete complex projects and tasks without error
Change Management: lead aspects of organizational change related to projects under management; identify opportunities for business process improvements within project scope.
Collaboration: build coalitions among the various stakeholders in a project and negotiate authority to move the project forward; facilitate discussions that establish trust and resolve conflicts; build and use cross- functional relationships to accomplish work objectives.
Communication: convey goals and objectives clearly and in a compelling manner; listen effectively and clarify information as needed; ensure that project status, issues and successes are communicated to project team, stakeholders, sponsors, steering committee and all levels of management and documented appropriately; ensure open communications within project team.
Critical Thinking & Problem Solving: recognize problems or situations that are new or without clear precedent; evaluate alternatives and find solutions using a systematic, multi-step approach; develop improvements and innovations to enhance performance.
Customer service: works diligently to ensure that everyone seeking Department services receives the highest level of service; establishes and manages service level agreements with external vendors and service providers; constantly seeks to improve service levels across the Firm
Interpersonal skills: ability to interact professionally with partners and staff at all levels of the organization as well as clients.
Professionalism: exercises skill, sound judgment, and demonstrates competence in all aspects of the role including conduct, appearance, and demeanor.
Excellent computer skills: full facility with Microsoft Office and all other software packages that are part of the Firm's core suite
Excellent work ethic: ensures that all work is completed on a timely basis, maintains attendance and punctuality at a high level, available for work outside of normal business hours as needed
Exceptional interpersonal skills: interact professionally with partners and staff at all levels of the organization as well as clients

Work Environment

Non-Smoking Environment
Remote working is available for this position
Must be able to work beyond regular hours
Must be able to work under tight deadlines

Steptoe & Johnson LLP is an equal opportunity employer EOE/AA/Minority/Female/Disability/Veteran. All qualified applicants will receive consideration without regard to race, color, religion, gender, national origin, sexual orientation, gender identity and expression, marital status, mental or physical disability, genetic information, or any basis proscribed by applicable statutes.