Digital Marketing Coordinator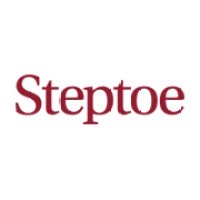 Steptoe & Johnson
Administration, Marketing & Communications
Washington, DC, USA
Posted on Monday, September 4, 2023
Steptoe & Johnson LLP, a Washington, DC-based Am Law 100 law firm, is seeking a Digital Marketing Coordinator to join its Marketing & Business Development Department. The Digital Marketing Coordinator will support the firm's marketing and client development efforts through a variety of digital communications functions, including email marketing, website updates and social media. Work to ensure timely, accurate and consistent formatting and distribution of e-communications, as well as quality, integrity, availability, accuracy, completeness, consistency, and privacy with mailing lists. Assist with client relationship management (CRM) data and mailing lists, including coordinating with and supporting CRM team to ensure best practices are followed in effecting e-communications based on CRM mailing lists. Support website and social media teams in postings and updates and assist with other marketing technologies and projects as needed.
This position may be based out of any U.S. office: Chicago, Los Angeles, New York, San Francisco, or Washington, DC.
Essential Functions

Serve as the first point of contact to handle e-communication requests -- such as alerts, announcements and mailings -- including formatting communications and reviewing for consistency, completeness and accuracy, using the firm's email marketing platform.
Make recommendations on email marketing best practices, and provide analytics reports and analysis.
Help maintain and ensure data quality for distribution lists for firm digital communications, including assisting with data quality measures with the firm's CRM tool.
Train and assist others with the email marketing system to ensure best practices are being used.
Coordinate, manage and maintain attorney photos on the website and intranet.
Support and serve as back-up to the website and social media teams, making necessary updates and posts as required.
Assist in ad hoc production of various marketing-related projects, such as newsletters, Word documents, and PowerPoint presentations.
Maintain the Marketing and Business Development content on the intranet.
Monitor and respond to e-mail messages sent to general firm inbox and alumni inbox.

Non-Essential Functions

Perform other duties as assigned.

Minimum Qualifications

BA/BS: Marketing, Public Relations, Communications, English, or similar discipline preferred. Strong client service mentality and a proactive approach.
3-5 years of professional experience.
Experience with Vuture (email marketing system) and LexisNexis InterAction (CRM).
Knowledge and experience with Microsoft Office (Word, Excel, PowerPoint).

Success Factors

Strong client service mentality and a proactive approach.
Ability to interact effectively with people at all levels of the firm.
Excellent communication skills, both written and oral.
Ability to recognize and analyze problems, and a capacity to make or recommend sound solutions.
Ability to work well under pressure.
Required flexibility and adaptability in a competitive business and professional environment.
Ability to organize and prioritize work and meet tight deadlines.
Ability to handle confidential and sensitive information with the appropriate discretion.
Well-developed and professional interpersonal skills.
High level of attention to detail and good judgment.
Ability to make intuitive decisions.
Firm deadlines, quick turnaround times, and fluctuating workloads are common for this position. The ideal candidate will be able to handle these challenges with grace and confidence but also to know when to ask questions.
Demonstrate strong writing and editing skills with excellent attention to detail.
Ability to exercise discretion and sound judgment in carrying out responsibilities of the job.
Demonstrate strong professional customer service skills.
Interpersonal skills necessary in order to communicate with a diverse group of clients, attorneys, staff and vendors, and to provide information with ordinary courtesy and tact, while safeguarding confidentiality.
Team player.
Highly organized.

Work Environment

Non-smoking environment.
Available to work from 9:00am-5:30pm Monday through Friday.
Must be available to work beyond regular days and hours.
Must be able to work under tight deadlines and in stressful situations.
Hybrid work arrangements may be available for this position.

The anticipated salary range for this position is $70,000-$75,000. The actual base salary offered will be dependent upon the applicant's experience and qualifications, as well as other job-related factors, including but not limited to, relevant skills, education, certifications or other professional licenses held, and if applicable, geographic location.
Steptoe & Johnson LLP will consider qualified applicants with criminal histories in a manner consistent with the City of Los Angeles Fair Chance Ordinance.

Pursuant to the San Francisco Fair Chance Ordinance, we will consider for employment qualified applicants with arrest and conviction records.

Steptoe & Johnson LLP is an equal opportunity employer EOE/AA/Minority/Female/Disability/Veteran. All qualified applicants will receive consideration without regard to race, color, religion, gender, national origin, sexual orientation, gender identity and expression, marital status, mental or physical disability, genetic information, or any basis proscribed by applicable statutes.